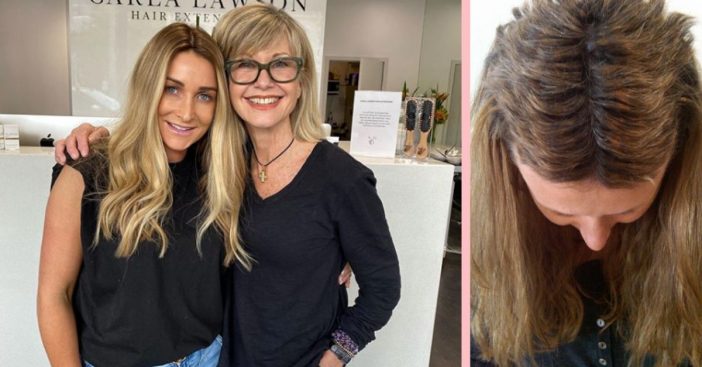 Olivia Newton-John has been battling her cancer like a boss and looks great doing so. She recently posted a few photos to her Instagram of her freshly highlighted hair. Not only that, but she has promoted extensions for those suffering from hair loss from chemotherapy.
She writes on Instagram, "Wonderful to meet @carlalawsonhairextensions and learn about her systems that she has available for people suffering from hair loss due to chemotherapy alopecia and genetic hair loss for more info contact @crlab_australia." She posted two photos, one with the owner of the salon and one with her stylist.
Olivia Newton-John promotes extensions for those suffering hair loss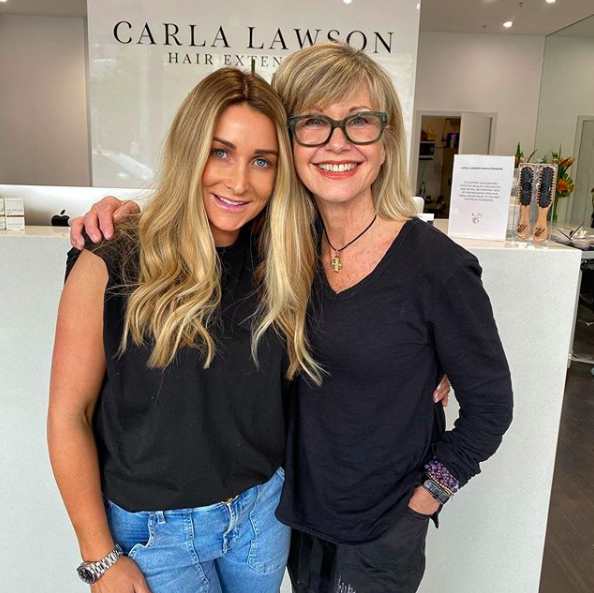 Fans were very happy to see the promotion of beautiful extensions for those suffering from hair loss. "Awesome 👏🏼 I donated my hair for wigs last year due to my own cancer journey. Love that this is an option for so many ❤️" someone writes. Another says, "You look gorgeous Olivia – I've been watching Chloe on DWTS & she's doing so well 💃"
RELATED: Man Wins $200,000 Lottery Prize On The Way To His Final Chemotherapy Treatment
The Instagram account for the salon even responds to the photo! "Thank you so much Olivia absolute pleasure to have you in our salon xxx💕💕💕"
How Olivia Newton-John manages her cancer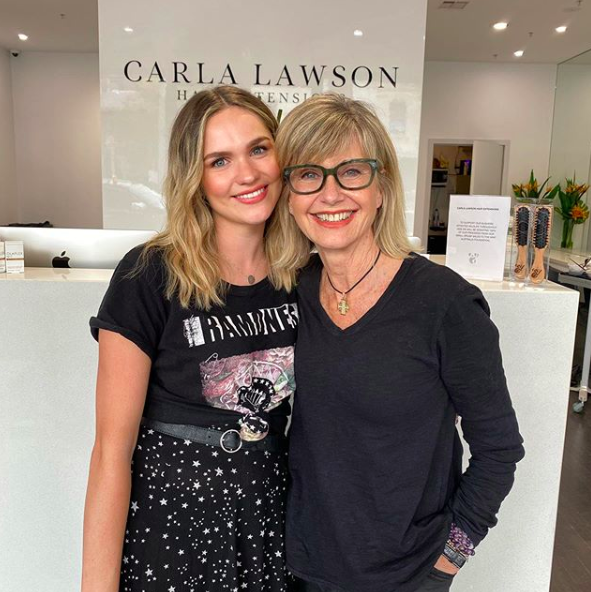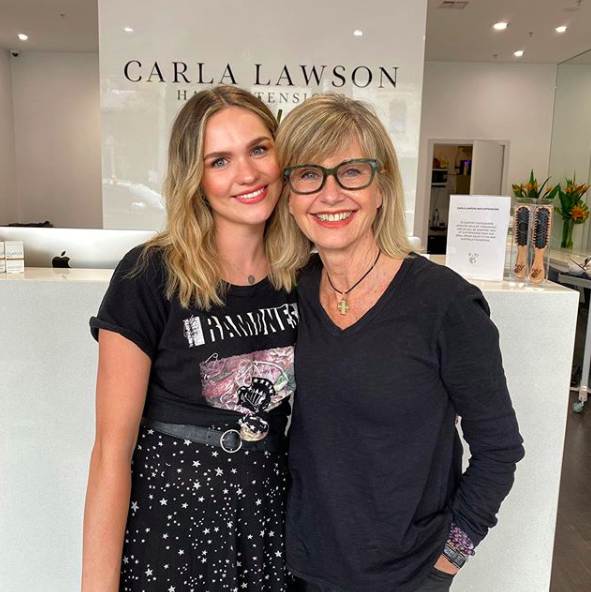 While Newton-John doesn't wear wigs herself as her hair has remained in-tact, she has other methods of dealing with cancer and chemo. While cancer/chemo can put someone through a world of pain, she has been utilizing home-grown medical cannabis to help. Medical cannabis has been proven to help the person's quality of life and even promote cancer-fighting properties.
"[This time last year] I was flat on my back in the centre [the Olivia Newton-John Cancer Wellness & Research Centre]," she says, according to The Independent. "This year, through treatment and medicinal cannabis, I am feeling fantastic. I hope to be able to soon offer [medical cannabis] to everyone – that's my dream."