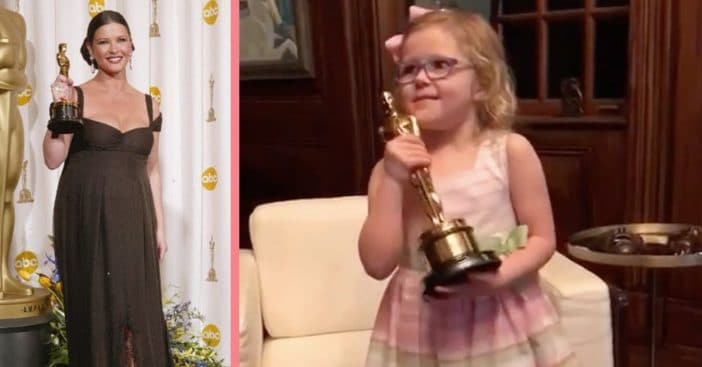 We're guessing that Ava is learning a lot from her famous relatives! Catherine Zeta-Jones posted an adorable video of her young niece Ava making an "acceptance speech" with what looks like a real Academy Award. "Thank you so much. I would like to thank my daddy, my mommy, my nanny, and my auntie Catherine," Ava says in the speech before blowing a kiss.
Catherine posts a caption alongside the video saying, "My niece Ava Zeta with the perfect acceptance speech😂 So well deserved!!😂" We're all impressed at the speech skills Ava has already! Watch the brief video below.
Catherine Zeta-Jones' niece, Ava, makes the perfect acceptance speech
https://www.instagram.com/p/B843XB-nls4/
Fans were flooding the comments section with positive and kind words for the little one. "Looks like someone looks up to her auntie and wants to be just like her," someone writes. Another says, "Precious! This is priceless! No harm in warming up for the real thing one day."
RELATED: Renée Zellweger Wins Big As Judy Garland, But Confuses Audience With Southern Accent Speech
Catherine is no stranger to winning and accepting awards, noting her 2003 Oscar win for Best Supporting Actress in Chicago. "Thank you so much. My Scotsman giving the Welsh girl," she says in her speech, referencing her presenter Sean Connery. "I can't believe it. Oh my gosh. This is too — I mean, my hormones are just too way out of control to be dealing with this."
Getting tips from her famous relatives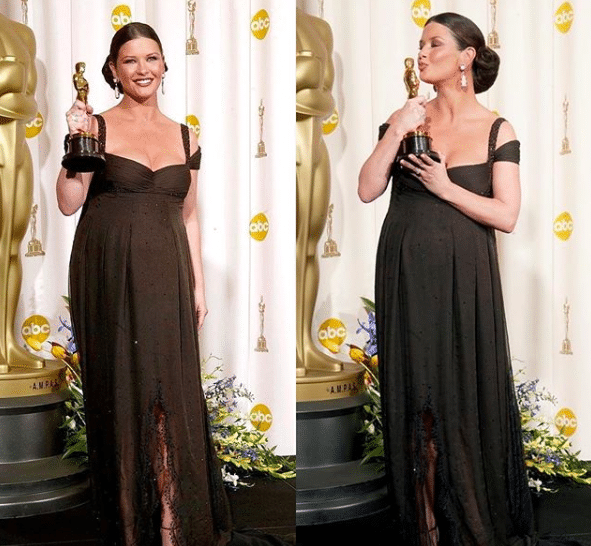 Catherine's husband, Michael Douglas, is also no stranger to winning and accepting awards. He won an Oscar in 1988 for his performance in the film Wall Street. In his acceptance speech, he took the time to mention his legendary father, Kirk Douglas. "My father, who I don't think ever missed one of my college productions, for his continued support and for helping a son step out of his shadow. I'll be eternally grateful to you, Dad, for that," he says in his speech.
One thing is for sure, Ava definitely has the proper resources for crafting her future, real-life acceptance speech!