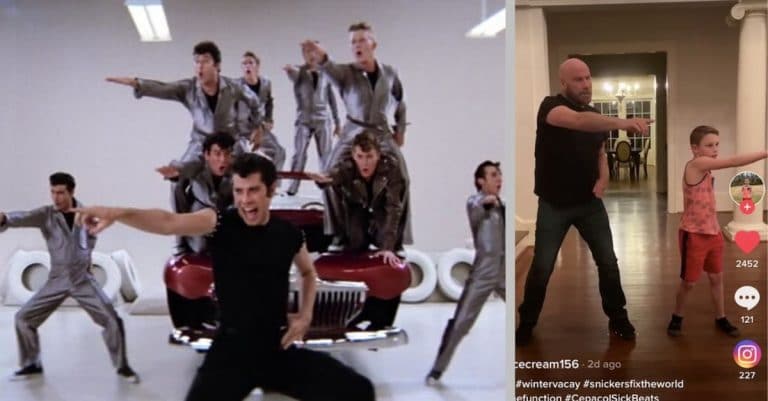 John Travolta recently posted a video of him and his son, Ben, on Instagram. The video was originally posted to Ben's new Tik Tok account. Travolta is teaching his 9-year-old son how to do the "Greased Lightnin'" dance from Grease. In the video, you can see the two going over the dance moves together in slow-mo while Travolta is singing the lyrics.
It's a pretty short video, but fans all over the world can't get over how sweet it is! "Yesterday's pre-birthday dance with Ben. Swipe up on my story for more of Ben's TikTok videos," Travolta writes in the caption.
Check out John Travolta teaching his son how to do the 'Greased Lightnin'" dance
https://www.instagram.com/p/B8ur2c5nwyv/
"You STILL GOT IT!!!! Any chance for a Grease revival?" someone posts in the comments section. Another person writes, "You're the Best Dad Ever." Many fans were also in the comments section wishing Travolta a very happy birthday as he just celebrated his 66th a few days ago.
RELATED: Harry Hamlin Says He Was Almost Indiana Jones Instead Of Harrison Ford
Many people took to Ben's personal Tik Tok to leave a comment. One person says, "Too bad many of the younger generations will not get this reference. One of my favorite movies!" Another person excitedly writes, "OMG classes with THE GREASE MASTER."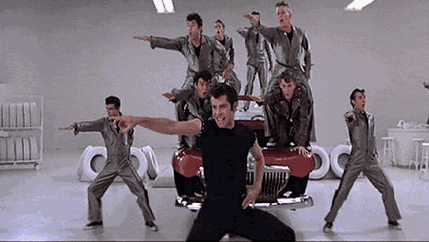 "Greased Lightnin'" is arguably one of the most well-known songs from the hit musical movie Grease. The song would even peak at No. 47 on the Billboard Hot 100 in 1978. The rock and roll number has undergone a lot of modifications for radio and TV play over the years as the song includes plentiful lyrics of sexual nature. While the modifications to the song ultimately make the song suitable for play, nothing beats the full, uncensored version that gets everyone excited for Greased Lightnin'!