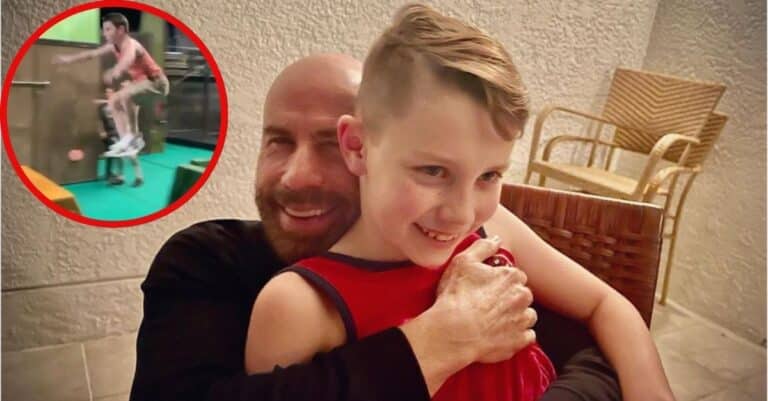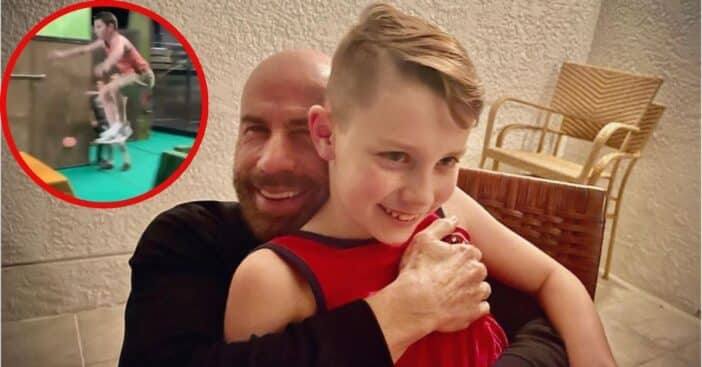 While Ella Bleu, the daughter of John Travolta, has shown an affinity for acting, 11-year-old Ben has soared, somersaulted, and leaped into a surprising talent for gymnastics. This athleticism came to light in a video recently shared to Travolta's social media feed.
In it, Ben appears to defy gravity and barely touches the ground as he swings from one platform to the next, sometimes not even landing as he moves from one bar to the next, or right off a wall. The video has received a lot of attention from Travolta's followers and fellow celebrities alike, including Jamie Lee Curtis – and his sister Ella.
Ben Travolta stuns viewers with gymnastics skills
View this post on Instagram
Earlier this week, Travolta shared a video of Ben at what appears to be a venue for gymnastics, especially parkour, which has athletes moving nonstop from one point to another, usually with a lot of flourishing jumps and flips. These people are called traceurs and Ben seems fully trained to be one. His moves were enough for Travolta to declare his son, "My Spider-Man Ben!"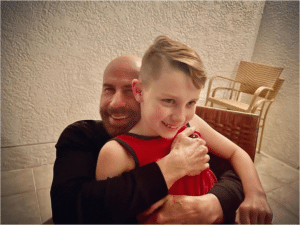 Ben never stops moving as he jumps from his starting platform to another block that's about as far away as he is tall. He then uses bars to perform a lot of swinging, almost back-to-back, jumping from one platform and hanging onto a wall moments later, where he barely stops before moving on again. When he completes the circuit, he sticks the landing on an edge that's barely thick enough to accommodate his feet.
Famous family and friends react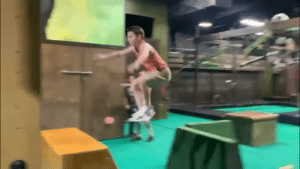 By time of writing, the video has received almost 620k views with thousands of comments expressing shock and admiration for Ben's newly-revealed talent. Jamie Lee Curtis, who just helped the Travolta family add a rescue puppy to their mix, summed up everyone's feelings with "WOWZA." Sister Ella gave plenty of applauding emojis, with hands raised in encouragement as Ben pulls off those gymnastics moves. Saved by the Bell veteran Mario Lopez cheered on, "Right on Ben!" Another of Travolta's fans named Ben a Ninja Warrior, and another proposed Ben might have a future as a stuntman.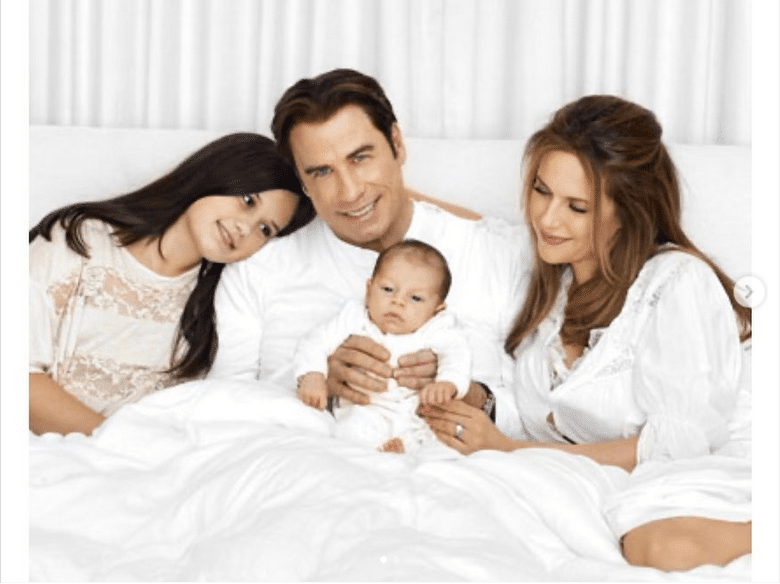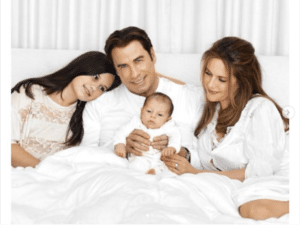 Indeed, much of the Travolta family is no stranger to the spotlight, though there is some degree of separation maintained between their personal and professional lives. Travolta retreated from the public view to help his children following the death of Kelly Preston and has discussed his ways of enduring that grievous time.