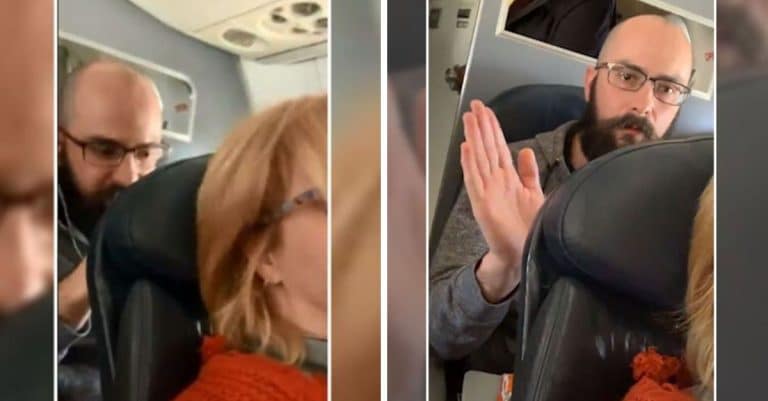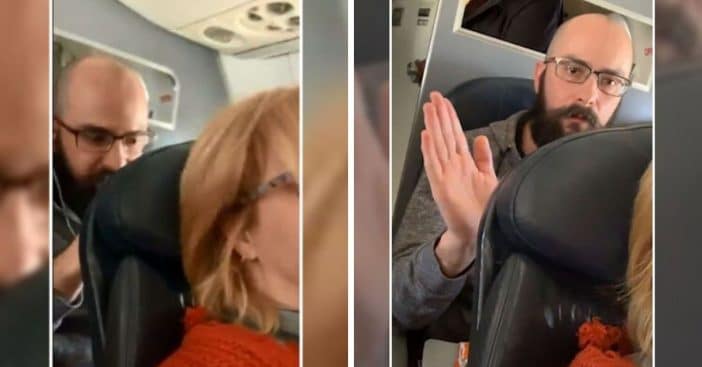 American Airlines is dealing with quite the situation. A woman named Wendi Williams recorded a man that was repeatedly pushing her reclined seat on a flight. According to reports, this actually began happening prior to her recording. The man was apparently sitting in the last row on the plane and, as a result, his seat could not recline. This makes his space a little smaller with a reclined seat in front of his own.
Wendi reported the man to a flight attendant, who she claims "rolled her eyes" and told Wendi to stop recording. The woman notes all of this on her Twitter account, writing, "When the FA came. She rolled her eyes at me and said, "What?" She then told him it was tight back there and gave him rum! She told me I had to delete the video! It's against the law to video on a plane. I asked her name & She gave me a Passenger Disturbance Notice!"
Man punches woman's reclined seat on a plane, flight attendant allegedly no help
https://twitter.com/steelersfanOG/status/1226180457152294913?ref_src=twsrc%5Etfw%7Ctwcamp%5Etweetembed&ref_url=https%3A%2F%2Fd-33988370941190545711.ampproject.net%2F2002112037430%2Fframe.html
Wendi says that this entire situation started because the man asked her to un-recline her seat so he could eat. Once he finished eating, Wendi reclined her seat again and at that point, the man began punching away at the seat. She says that she is now escalating matters up to the FBI. Wendi also says that American Airlines has apologized for the flight disruption but hasn't taken responsibility for what happened.
RELATED: Plane Passenger Perches Bare Feet On Headrest Of Person In Front Of Her — The Photo Evidence Is Hilarious
A rep for American Airlines tells TMZ, "We are aware of a customer dispute that transpired … The safety and comfort of our customers and team members is our top priority, and our team is looking into the issue." As a result of all of this, Wendi plans to press charges against the man and also wants the flight attendant in mention fired. The same flight attendant allegedly demanded that Wendi delete the now-viral video. Wendi claims she's had to get x-rays, suffers from headaches, and lost time from work due to the seat-punching.
A little concerned that @AmericanAir didn't feel this was a problem.

Not sure about the rest of you, but I would surely consider someone continually tapping on the back of my seat to be a nuisance. https://t.co/DmRKUpA36O pic.twitter.com/Xts7hfQAcw

— Alicia Carlson 💙 🇺🇸 (@AmicaAli) February 8, 2020