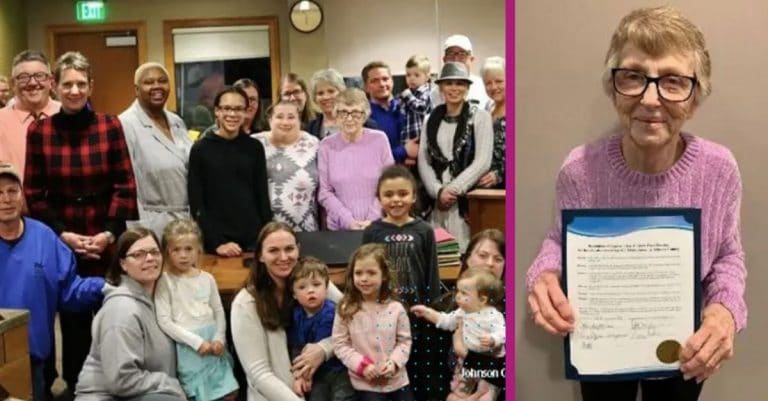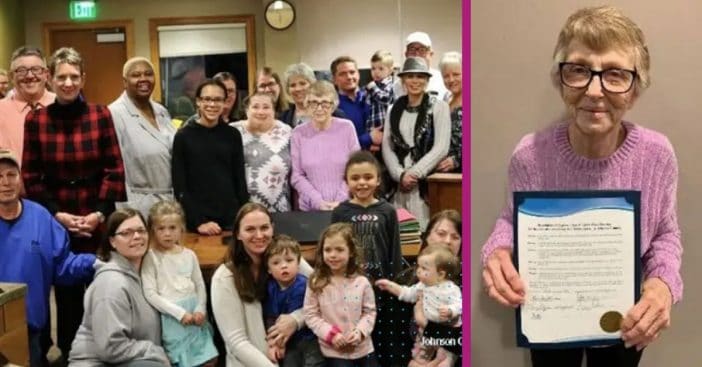 Being a foster mom is not easy and requires a great deal of love and patience. But for one woman named Linda Herring, none of the hardships that came with being a foster mom mattered. Now at 75 years old, she is just retiring from being a foster mom and it's something she dedicated her life to at one point. Being from Johnson County, Iowa, she made being a foster mom her life's mission.
Linda was a foster mom to many children with special needs and she didn't mind at all. She took in any child at any age with any condition. To many on the outside looking in, they thought Linda was incredible for the kind of work she was doing. But to her, it wasn't anything sort of 'incredible,' it was just the right thing to do. She felt honored to have the opportunity to give love to kids that others did not want. She would treat every single one of them as if they were her own.
Linda Herring helps raise children to be thriving adults, no matter their age or health condition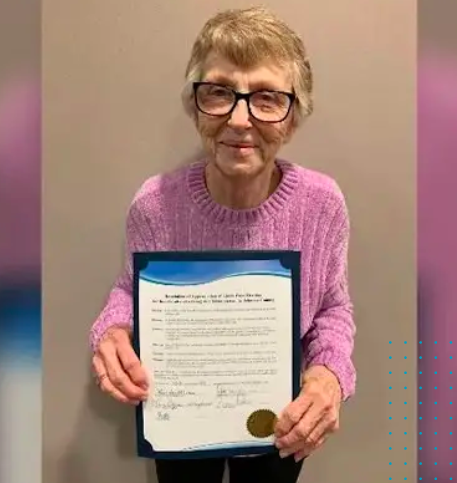 At the same time Linda fostered these children, she also ran a daycare. Additionally, she would head to the local high school at night to perform custodial duties. She was also a volunteer first responder. It sounds like she really just did it all! She and her husband Bob have eight kids together, three of them being kids she originally fostered and then adopted. Of the bunch is Anthony, put in the care of Linda at just six months old. Now at 39 years old and a legal member of the family, Anthony says, "I appreciate being adopted even more today as a parent than when I was a child."
RELATED: Therapy Dogs Are Being Used To Help Sick Kids Going Through Medical Procedures
Anthony goes on to say how grateful he is for the care that Bob and Linda have given to him. "She and dad taught me that family isn't determined by blood, it's who you have in your life to love." Being a foster mom was extremely important to Linda and there was always plenty of love to go around. She looked at all of them as "her kids" and made sure to teach them valuable life lessons.
Linda also teaches others to understand and appreciate those with medical issues
Within her many years of care, a lot of her children had severe medical issues. However, thanks to Linda, those children are now grown and thriving. As a result of this outstanding accomplishment, the other children under Linda's care have learned a great deal. "Mom taught me how to appreciate and understand children with special needs," Anthony says.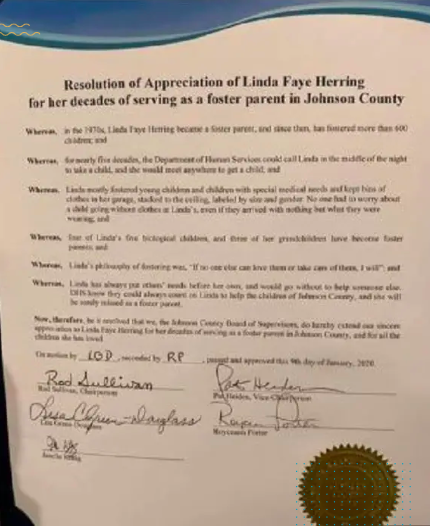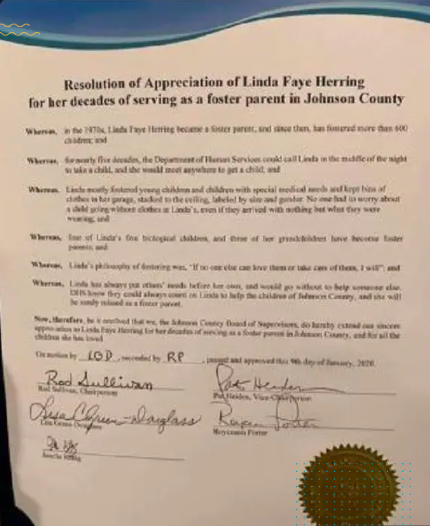 What a beautiful story and one of the ultimate selfless acts to ensure a great life for young children. Thank you, Linda Herring, for your services!
RELATED: Daycare Kicks Out 3-Year-Old Girl With Down Syndrome Over Potty Training And Receives Hefty Fine