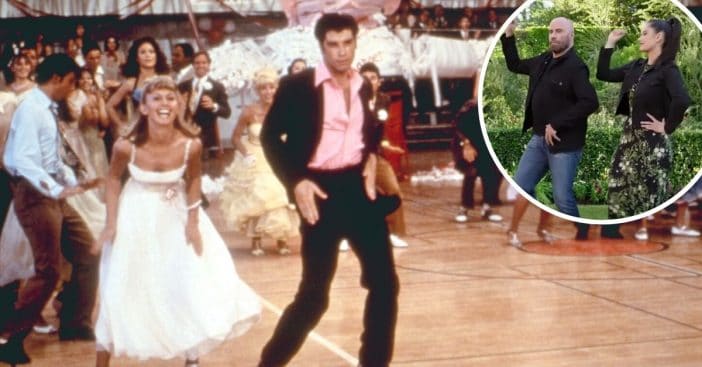 John Travolta and his daughter Ella Bleu share a sweet moment in a new Super Bowl ad. The new ad for Scotts Miracle-Gro features tons of celebrities, including John and his 20-year-old daughter.
In the ad, John tries to figure out how to record a video on his phone with the help of Ella. Then, they begin to dance in a very familiar way! Fans will recognize the hand jive and other dance moves from John's 1978 film Grease. Even though the song is "Sunday Best" by Surface and not "Born to Hand Jive" by Sha Na Na, they still look great.
John Travolta and his daughter appear in new Super Bowl ad
John and Ella appear at about 27 seconds in and then again at the end of the ad. The original Grease dance was done by John and his co-star Olivia Newton-John.
RELATED: 'Grease' Cast Then And Now 2021
Martha Stewart, Carl Weathers, Kyle Busch, Leslie David Baker, and Emma Lovewell also appear in the ad. At the end, Leslie jokes, "Hey Travoltas! Don't be tikety-toking on my grass!" You can then see the pair still dancing! It is heartwarming to see John and Ella dancing together as they have been mainly out of the spotlight since John's wife and Ella's mother, Kelly Preston, passed away last year.
The commercial is set to air during the Super Bowl this Sunday on Feb. 7, 2021, but you can watch it now below. Do you love their cameo?