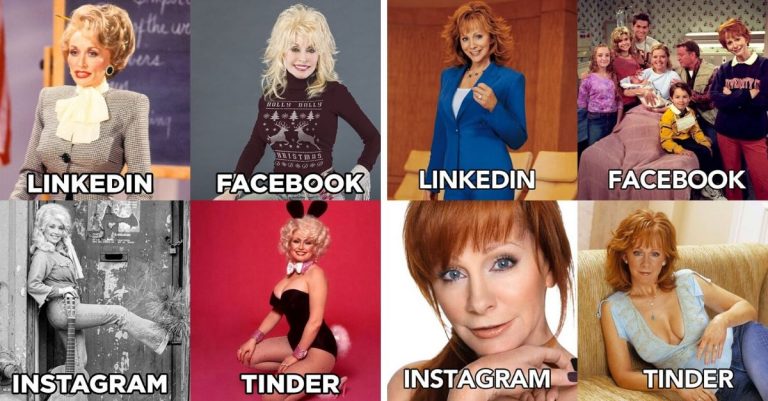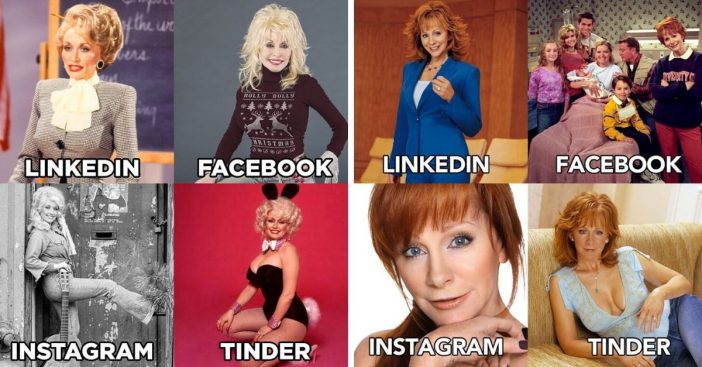 Dolly Parton shared a fun collage of photos and started a new viral trend! The 74-year-old shared a collage of four different photos of herself. She labeled each photo based on a different social media platform. For instance, she labeled each photo "LinkedIn," "Facebook," "Instagram" or "Tinder." It looked so fun, Reba McEntire decided to join in!
If you aren't familiar, Linkedin is a professional website where you share your resume. Of course, Facebook and Instagram are social media platforms where you share photos and videos with your family and friends. Tinder is a dating app.
Dolly Parton inspired another viral trend and Reba accepted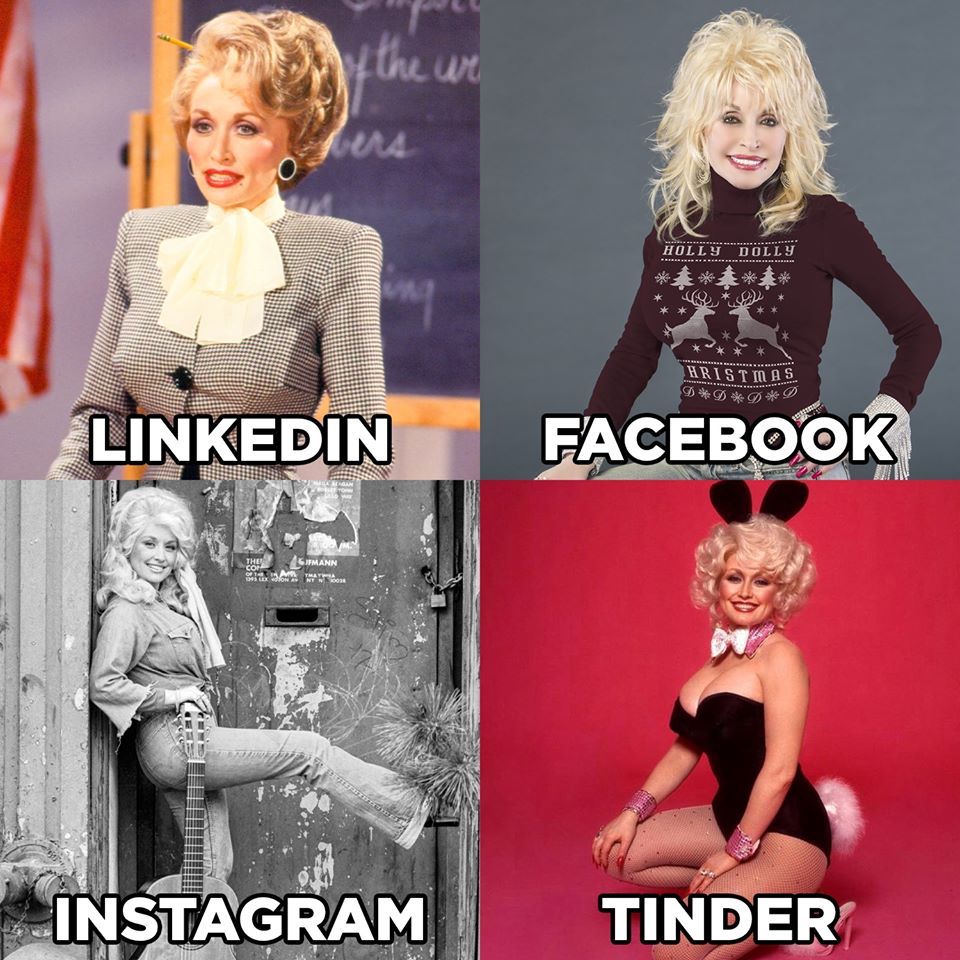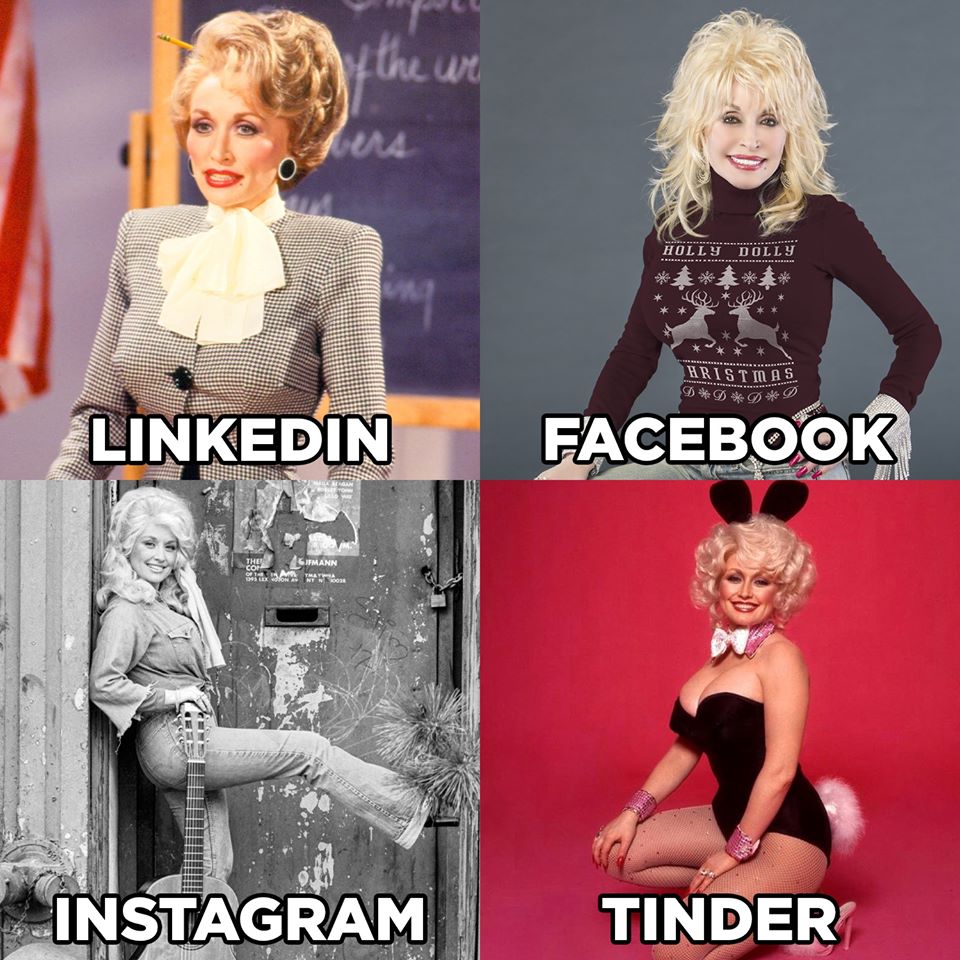 Along with the photos, she captioned the post, "Get you a woman who can do it all," with a smirking emoji. Other celebrities thought this was a genius idea and began to post their own viral photo collages. Reba McEntire was among the celebrities inspired by Dolly.
RELATED: Some Of The Best Videos From The #JoleneChallenge
Of course, as celebrities are joining the challenge, so are other people… and their pets. Many dog owners are showing all the different sides of their pets in these photos. They are hilarious! Check out a few below.
Which is your favorite photo collage? I love them all!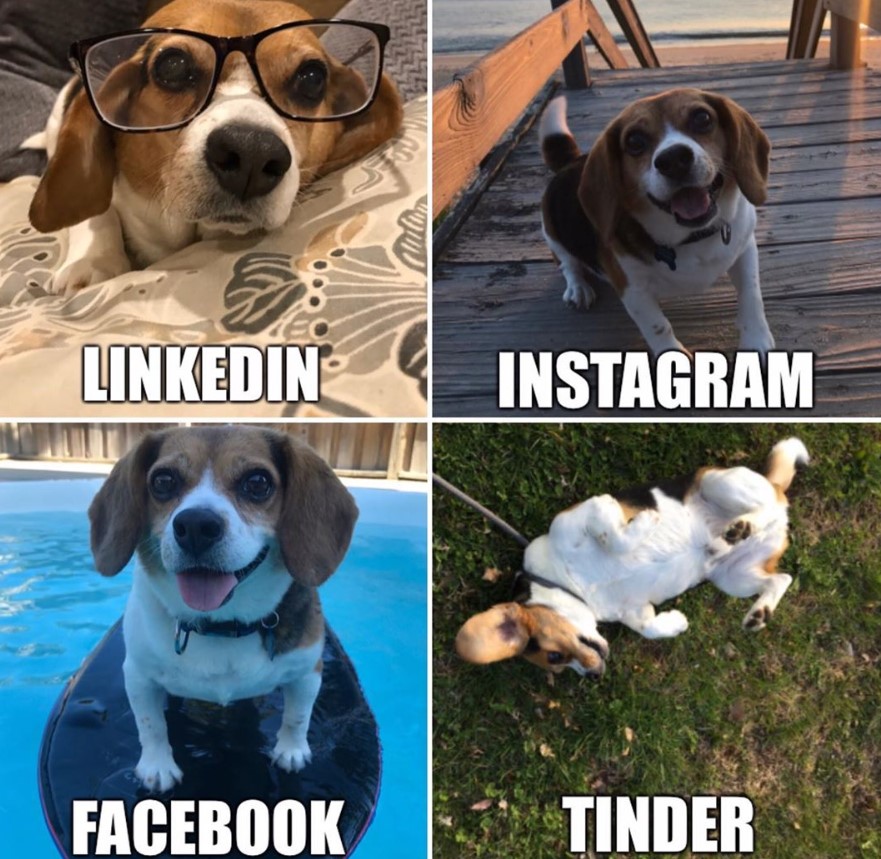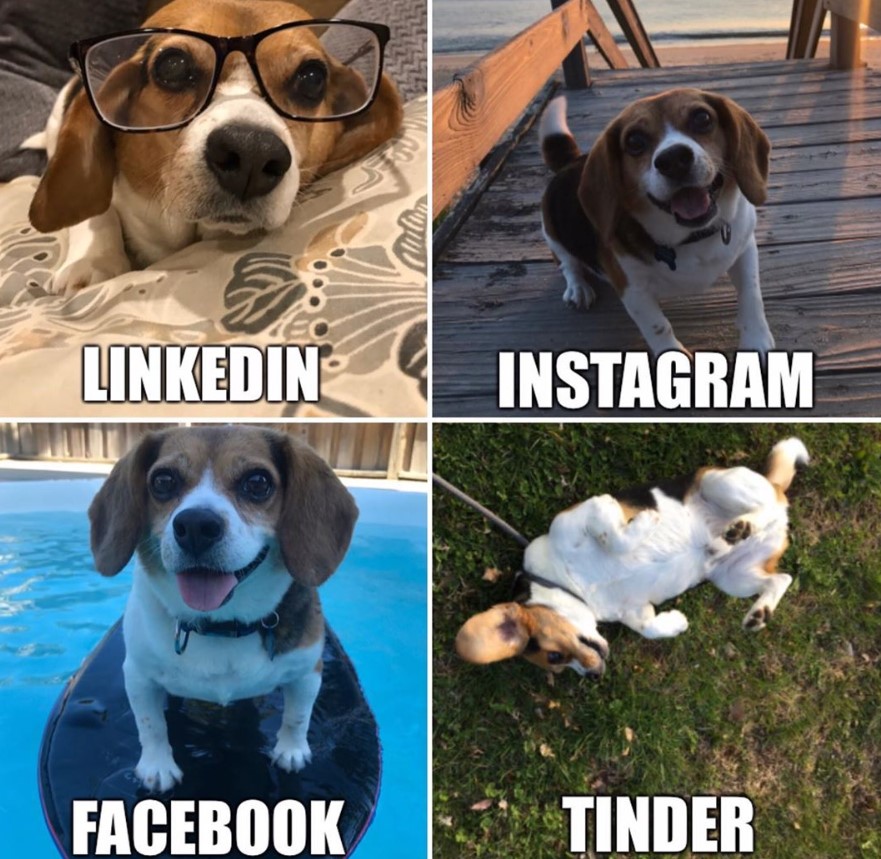 In conclusion, learn more about the viral trend below: