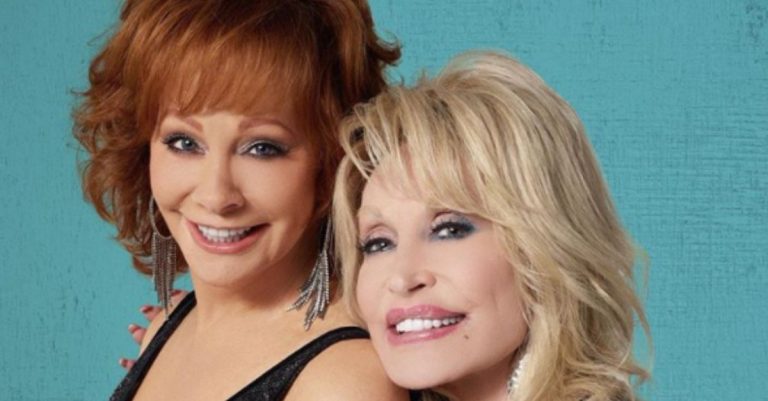 A tabloid recently stated that long-time country singers, Dolly Parton and Reba McEntire, were no longer friends and in a feud. The tabloid stated that the two were feuding over who should have the privilege of honoring their late friend, Kenny Rogers. It specifically said that the two were "at each other's throats" over the memorial.
An alleged inside source told the publication that "neither one of them wanted the other to take the lead in paying tribute to him." Additionally, they claim that "they've asked the country music world to take sides." However, we're happy to report that all of this is just gossip and not true whatsoever.
Are Dolly and Reba in a feud?
https://www.instagram.com/p/CFamCSpl6wC/
Just recently, Dolly posted the photo that you see above, showing the two posing closely with one another. "With a friendship that's lasted over 40 years, @reba and I always have a lot to talk about!" Dolly writes in the caption. "I am honored to be a guest on her brand new podcast "Living & Learning with Reba McEntire"."
RELATED: Reba McEntire Says Kenny Rogers Helped Her Heal After Losing Band In Plane Crash
Reba has also commented on their 40-year friendship while working on the podcast with Dolly, saying, "It's true Dolly, you've always [been my idol]. I've always looked up to you." It sounds like these rumors are just rumors and completely false, because these two have nothing but love for one another!
If you want true insight into how much you shouldn't trust tabloids, take The National Enquirer for example. A few months ago they reported that Dolly would never sing again due to suffering from Bell's Palsy in her face and being unable to sing or speak. Gossip Cop subsequently debunked this, noting that Dolly has continued to put out music and will also be releasing her first Christmas album in 30 years. So, in a nutshell, don't believe everything you read. Especially from tabloids!