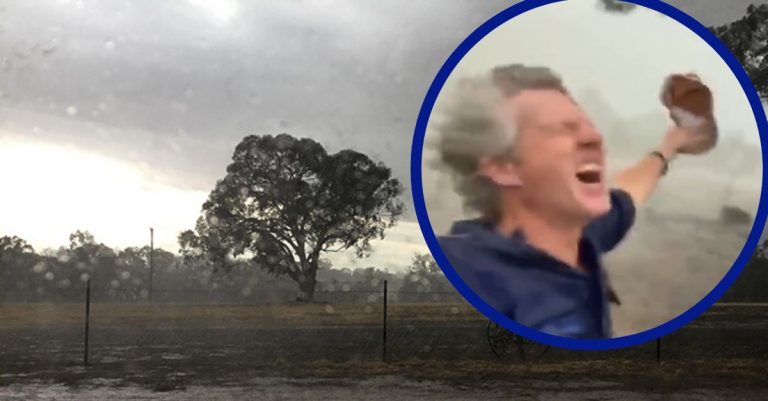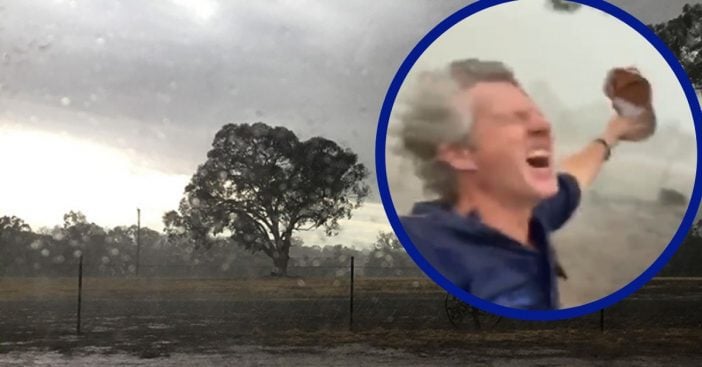 After severe brush fires spread across large swathes of Australia, citizens worried about their land. The fires have already claimed the lives of several people, damaged thousands of homes and killed billions in wildlife. Hope appeared, finally, when the clouds darkened and rainfall quenched much of the charred land. Though people want to be cautious with their joy, it's impossible to not react emotionally.
One Australian farmer did just that when Australia's 18-month drought period finally faltered. As rain fell on his farm and home, the farmer lets out a heartfelt cry of triumph. To hear the gratitude in his voice is to realize the extent of how damaging these Australian fires have been – and still are. A mixture of concerning circumstances – including drought, winds, and reported mismanagement – exacerbated the damage. But finally, a reprieve fell from the skies above.
Rain soaked the Australian landscape that had been charred by severe fires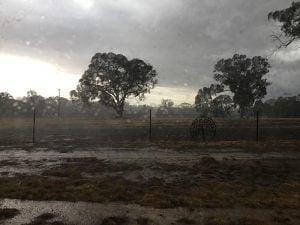 MSN and other outlets report that the recent rainfall is helpful for fighting the devastating fires. Those on the ground worry about potential flooding presenting problems of its own. But already, this rain has helped put out 32 fires. Water levels rose enough that it visibly flowed through the streets of Sydney.
RELATED: The Irwins Have Helped More Than 90,000 Animals During The Australia Bushfires
But the way rain falls has actually changed in the wake of these brush fires. The flames burned up vegetation that normally sucks up moister like rainfall. As a result, even though the ground is parched, water just rolls off because that vegetation isn't present like it's supposed to be.
A reprieve seemed to fall from the heavens above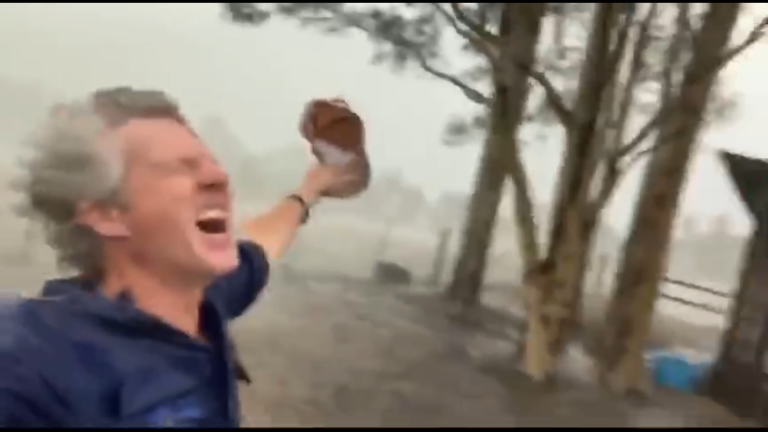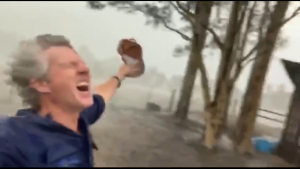 Images have circulated that sum up the damage these fires caused for Australia. A photo of a kangaroo stood amidst billowing flames is considered by many to be totally representative of the country's pain. But now, we have a video that sums up the country's hope. "Yeah, bring it on!" the farmer shouts happily, perhaps the most happily he and others have felt in quite some time. "Send it down. Oh yeah, let's get wet!" he continues, throwing his hat off to better feel the droplets sent down to dampen the earth.
He is joyful because he understands what this means for Australia. What causes so many people to run inside and seek dry clothes actually compels him to hurry outside, the better to make sure it's really raining, it's really happening. They truly have this help on their side. There is still a lot of damage done by the flames. Officials and volunteers alike have a hard battle ahead of them. But in these trying times, humanity has shown its remarkable capacity to come together as one big support unit. Together, people from all over the globe converge on this burned and hurt land. And they ultimately prove that, together, no odds can keep them down.