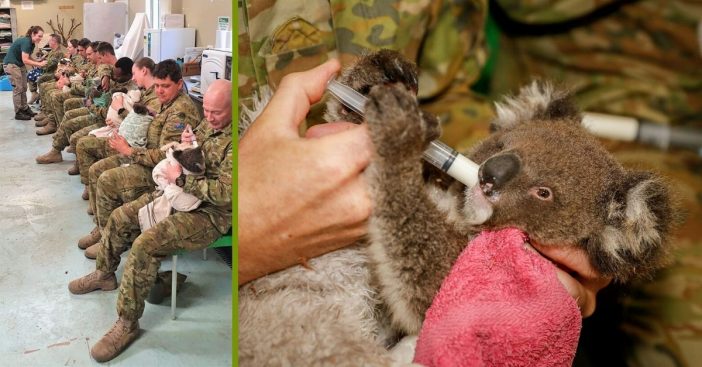 Australia's recent fires devastated large swaths of the country. Trees, homes, and wildlife got caught up in the flames with very deadly results. As Australia mourns and rebuilds, every member of society is contributing in some way. Indeed, soldiers with the Australian Army use their free time to take care of koalas injured by the fires.
As humans coordinate and flee using a large network of information, animals can only go on their gut instinct. That certainly tells them a lot, but they can navigate the charred landscape only so well. These fires presented unique dangers to them, and already a billion animals died. Ultimately, volunteers do what they can, but they need a helping hand.
That's when #OurPeople comes to the rescue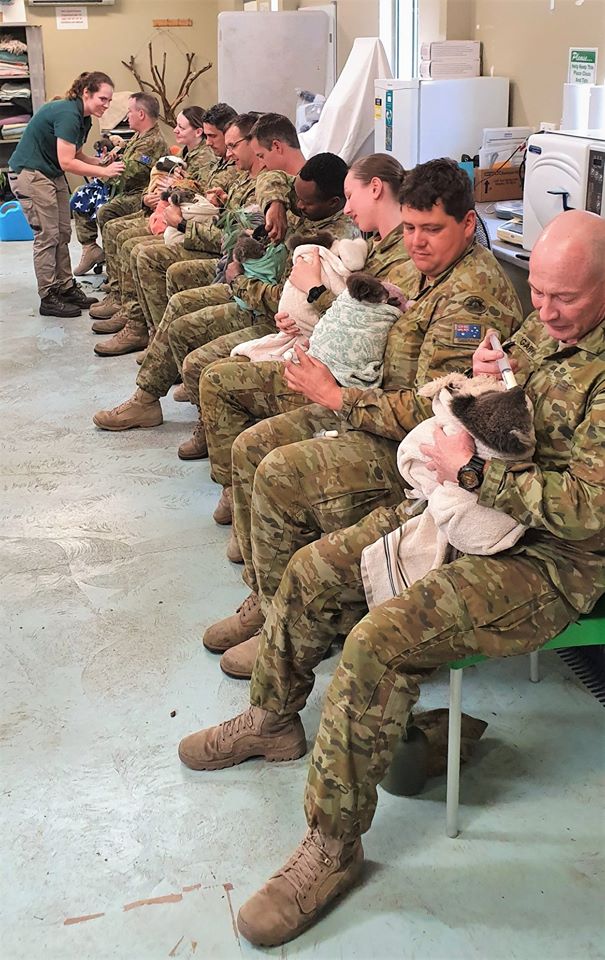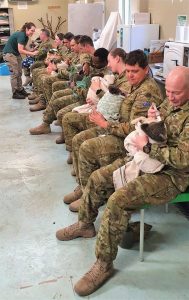 Throughout its endeavors to help injured koalas, the Australian Army is using the hashtag #OurPeople. On social media, this helps streamline their notices about new efforts to help Australia's wounded wildlife. According to a Facebook post, members of the 16th Regiment Emergency Support Force are using their free time to help at Cleland Wildlife Park.
RELATED: Australian Farmer Gives Emotional Reaction After Rain Extinguishes 32 Fires
Members of the Australian Army help during quieter moments such as feeding time. As their bodies recover from wounds, proper nourishment is absolutely key. But when animals don't feel well, many simply don't eat. Fortunately, these kind souls are there to help encourage the koalas to do so. With those vital, routine doses of food, the koalas can build up enough strength to properly heal. And when they do, they can enjoy the climbing mounts those same soldiers built for them in the park.
The Australian Army's time with koalas has motivated others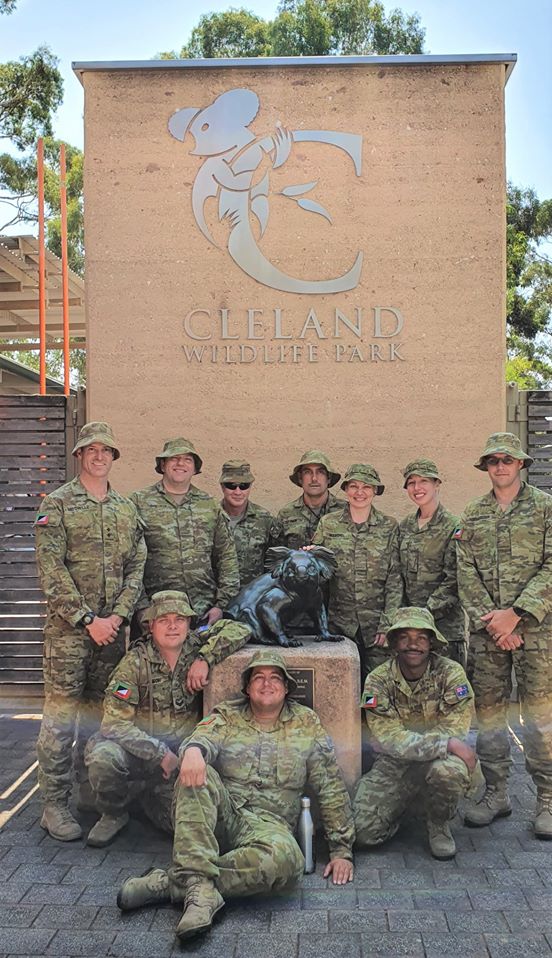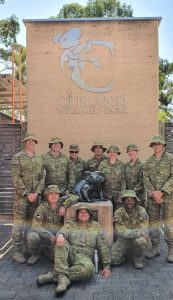 The army considers this free time "a great morale boost for our hard working team in the Adelaide Hills," according to People. Indeed, stories such as these remind everyone around the world what a difference small acts can make. Some ways to provide aid can be found here.
Keeping up with koala care is crucial. Experts estimate that thousands of koalas perished in the fires that swept the country. Other species are now precariously close to extinction. As of 2018, koalas were labeled "functionally extinct." Not only have the fires devastated their population total, but those that live must now heal from burn wounds. Crafty people from all over are knitting mittens to protect their paws. As the koalas recover their strength and heal, they have some very strong, loving guardian angels using their free time to help them along.