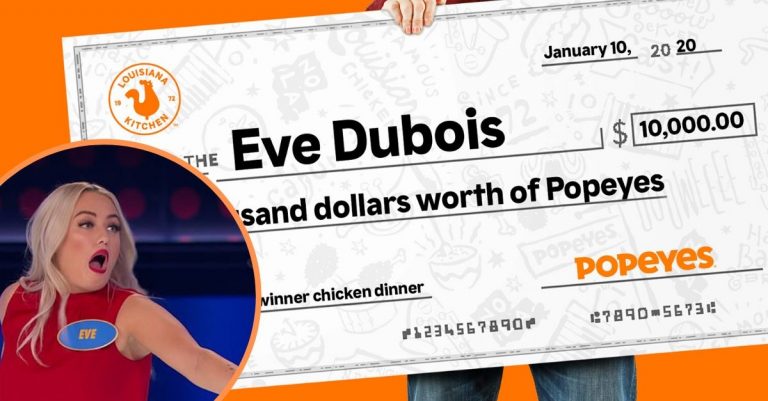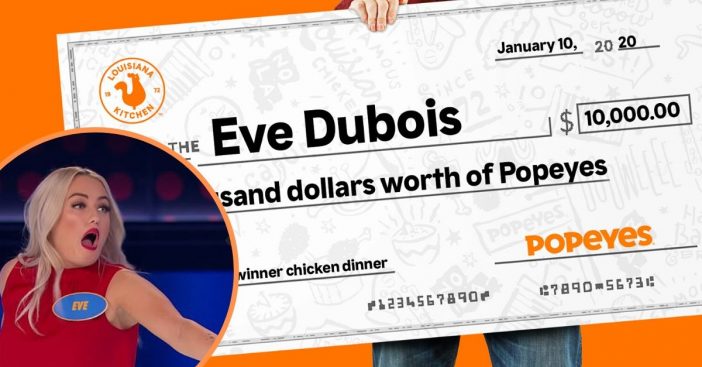 One contestant on Family Feud Canada gave a wrong answer that ended up winning anyway! In a clip that went viral, Eve Dubois was asked a question that could win her the game. Her answer was hilariously wrong, but because of it, she won $10,000 worth of free food from Popeyes.
The host of Family Feud Canada, Gerry Dee, shared the rules with two contestants in last week's game. He said, "Real simple. There's one question. Only one answer. Whoever gets it, you're playing for $10,000. That's it. Whoever guesses this wins the game."
'Family Feud Canada' contestant gives the wrong answer but wins a different prize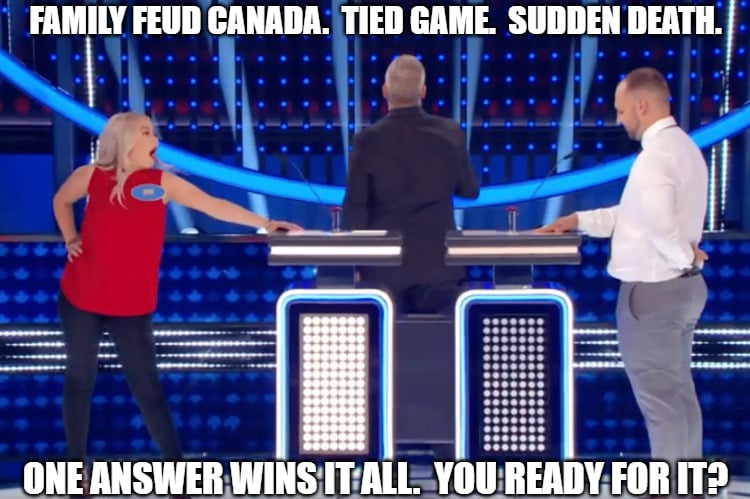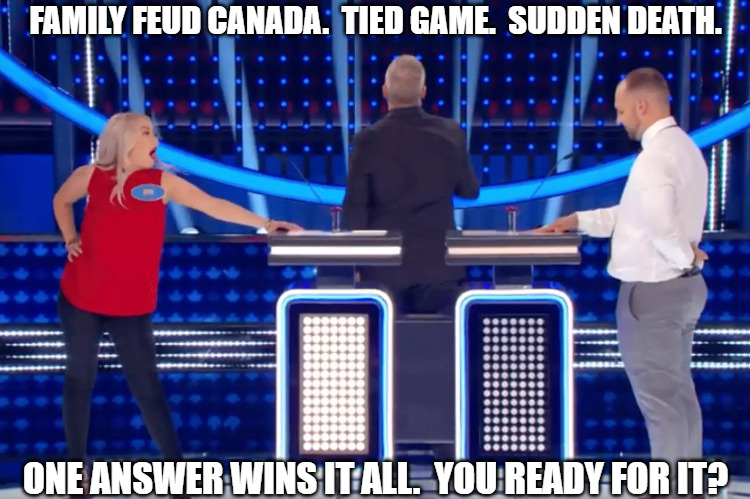 The question was, "Name Popeye's favorite food." Eve thought she knew the answer and hit the buzzer quickly. She sang, "Chhhiiicckkkeennnn," and did a little dance! However, her family knew she got the answer wrong and seemed a little shocked at her answer.
RELATED: Where Is Popeyes' New Spicy Chicken Sandwich?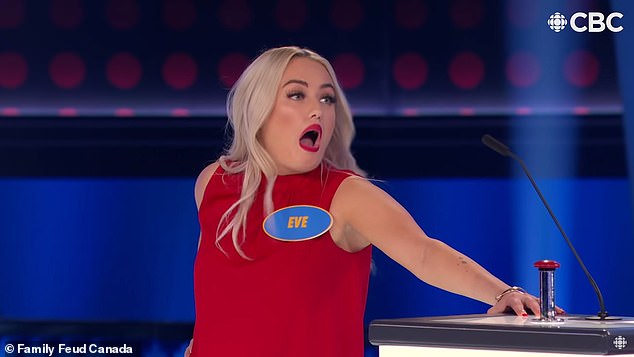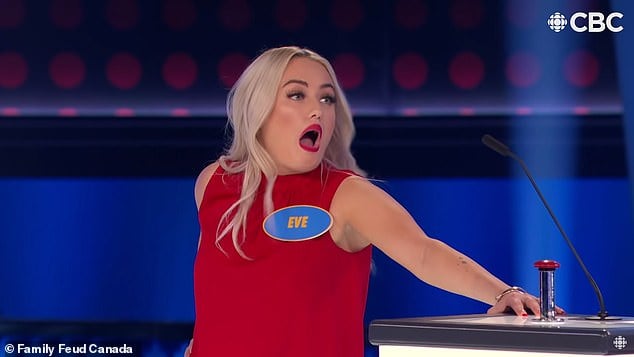 Her opponent, Logan Tomlin, answered the question correctly by saying "Spinach." Eve realized that the question was referring to the cartoon character, not the fast-food restaurant! While Eve and her family lost Family Feud Canada, she did win something pretty exciting after the game was over.
The fast-food restaurant Popeyes offered Eve $10,000 worth of Popeyes food. For instance, they tagged her in a post on Twitter, writing, "Our survey says you got that right. DM us to claim your $10,000 worth of Popeyes. #LoveThatChickenFromPopeyes."
It sounds like a pretty tasty prize! In conclusion, watch the entire clip below and get ready to laugh: