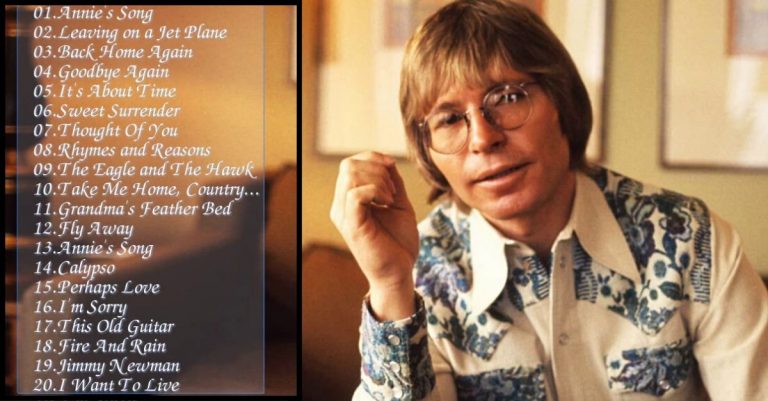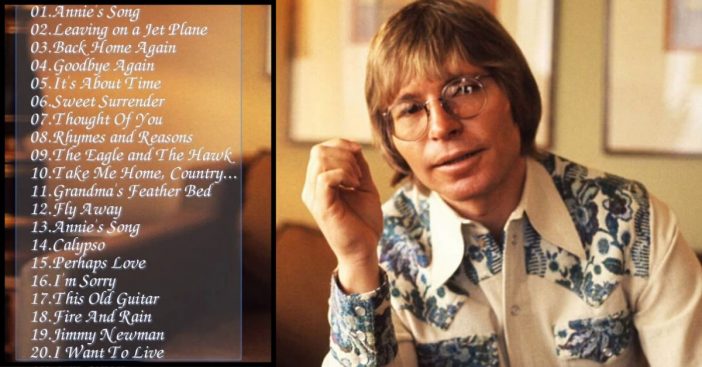 John Denver's greatest hits go on to be recognized by generations. He was born on December 31st, 1943 and, in his lifetime, was known as an accomplished singer-songwriter, record producer, and actor. He would begin his folk music career in the late 1960s when he began singing with different folk groups. By the 1970s, he was one of the most popular acoustic artists of the decade and also one of the best-selling artists.
Denver went on to release 300 songs. His signature songs include "Take Me Home, Country Roads", "Annie's Song", "Rocky Mountain High", "Calypso", "Thank God I'm a Country Boy", and "Sunshine on My Shoulders". Let's relive some of his greatest hits!
1. "Fly Away"
This hit song was a collaboration between Denver and Olivia Newton-John. It's a song about wishing to break free from a monotonous lifestyle. The song debuted in 1975 and would go on to make it to the Top 20 list for both country and pops charts.
RELATED: Celebrating Forty Years Since John Denver And The Muppets Teamed Up For Christmas
2. "Annie's Song"
This hit came out of 1974 and it became one of Denver's biggest international hits. It would soon earn a spot on the top charts in the UK and the song was a tribute to his first wife.
3. "Rocky Mountain High"
It took Denver a full year to write "Rocky Mountain High". He says that it took him a full year because he couldn't find the right words to express how much he loved the mountains of Colorado. His love of the Colorado mountains was recognized by the Colorado State Assembly and they would adopt the song was one of the two state songs.
4. "Thank God I'm A Country Boy"
This song is considered to be one of the best from Denver, even though he didn't even actually write this one. Denver actually worked with John Martin Sommers, who was the person behind the lyrics.
5. "Take Me Home, Country Roads"
This catchy song is by far one of the most recognizable from generation to generation. John collaborated with Taffy Nivert to produce a song inspired by the backroads of Maryland. They actually planned to pitch the song to Johnny Cash but changed their minds after getting into a road accident.
In conclusion, do you remember these John Denver greatest hits? And before you go… enjoy our John Denver Youtube video.. what an amazing musician!
RELATED: Can You Guess The John Denver Song By Their Lyrics?
For more of these throwback videos, check out our YouTube Channel!