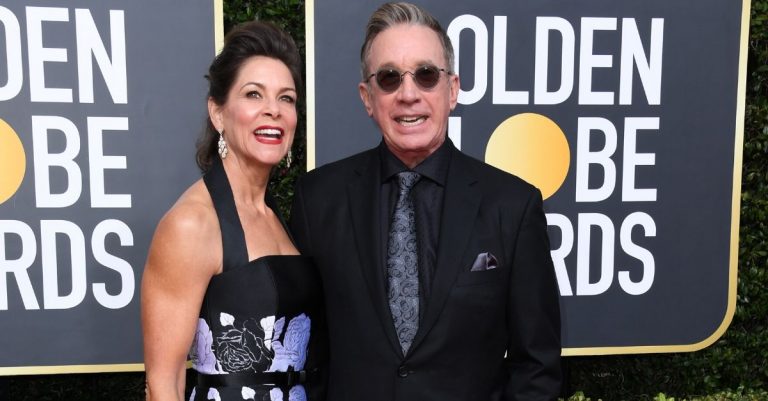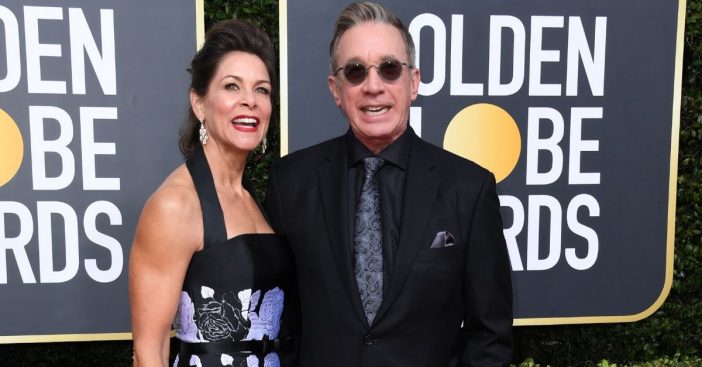 Tim Allen recently attended the 2020 Golden Globes with his wife Jane Hajduk. While Tim is known for playing a family man on Home Improvement and his current show, Last Man Standing, he doesn't often make public appearances with his real family. However, there are times when he brings his wife and kids on red carpets.
Jane attended the Golden Globes with Tim and they showed some very rare PDA (public display of affection). Tim attended in honor of Toy Story 4's nomination for best animated feature. While the film did not win an award, fans of Tim were happy to see him and his wife attend. She hasn't attended the Golden Globes since 2011!
Tim Allen's wife Jane Hajduk joined him at the 2020 Golden Globes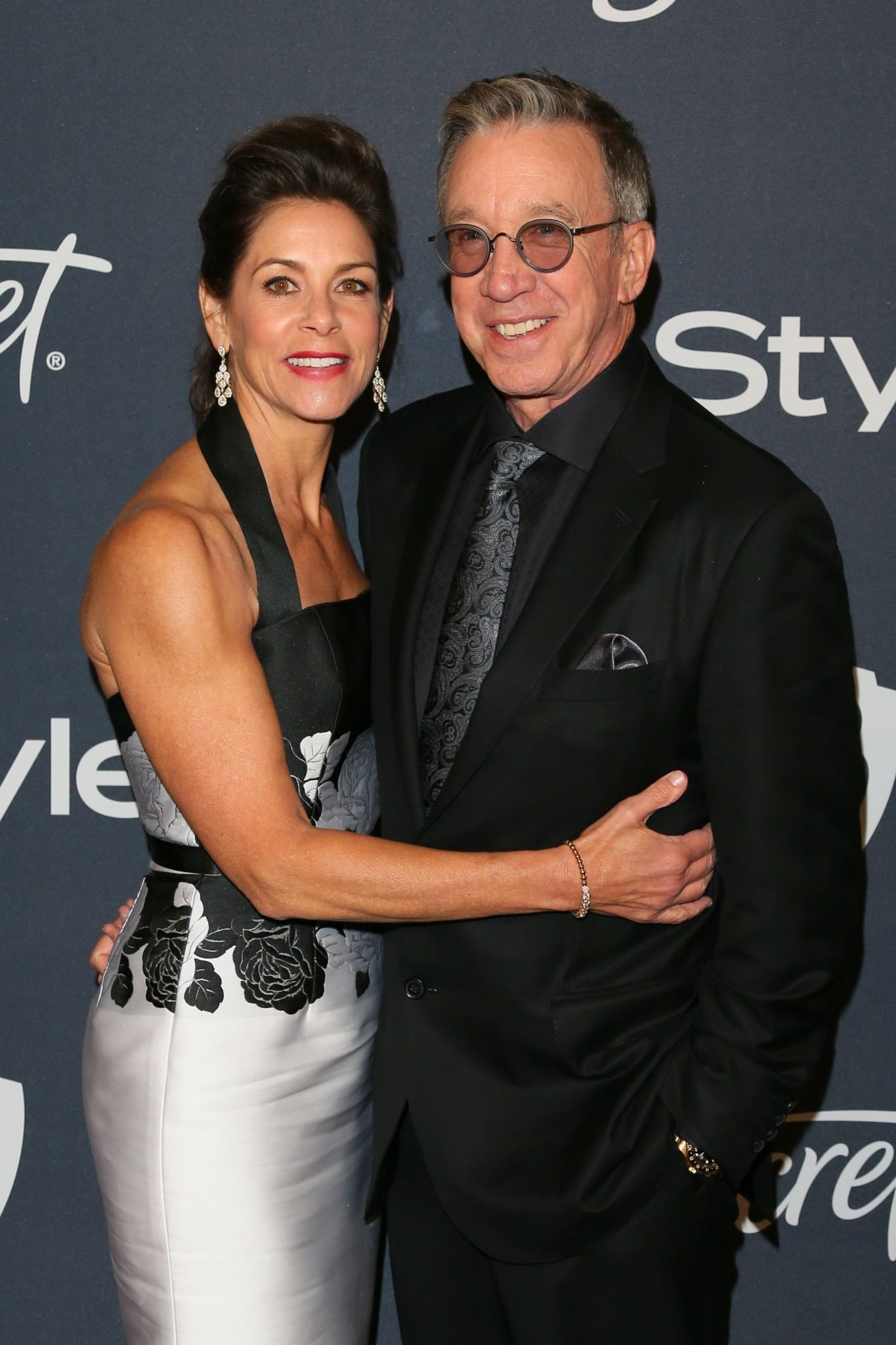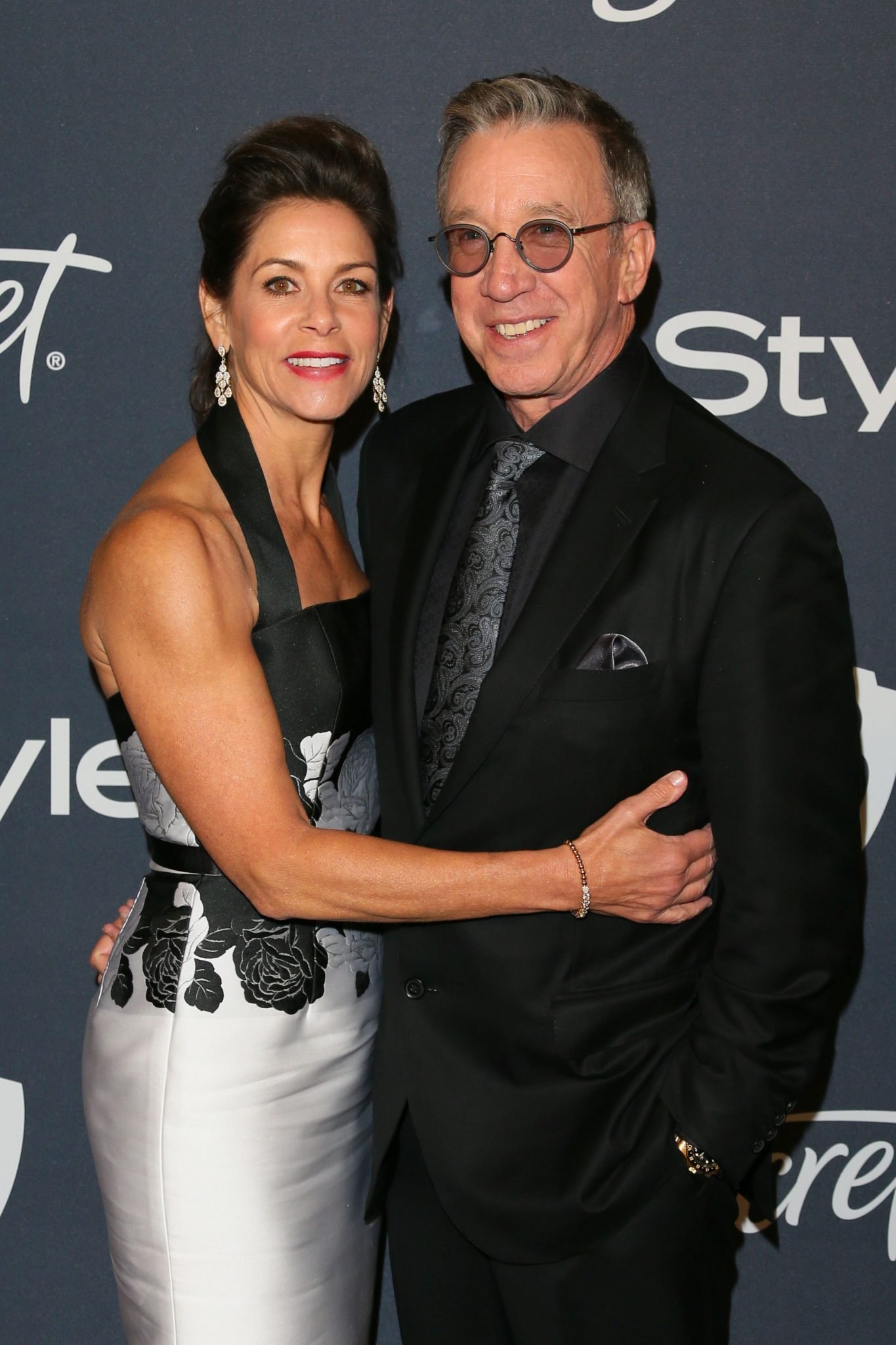 The couple looked stunning as Tim wore a dark suit and tie. Jane wore a black and white halter dress adorned with floral accents. In addition, he wore sunglasses and she had red lipstick and sparkly earrings on. What do you think about their Golden Globe outfits?
RELATED: Tim Allen's Family Joined Him For Rare Appearance On The Red Carpet For 'Toy Story 4'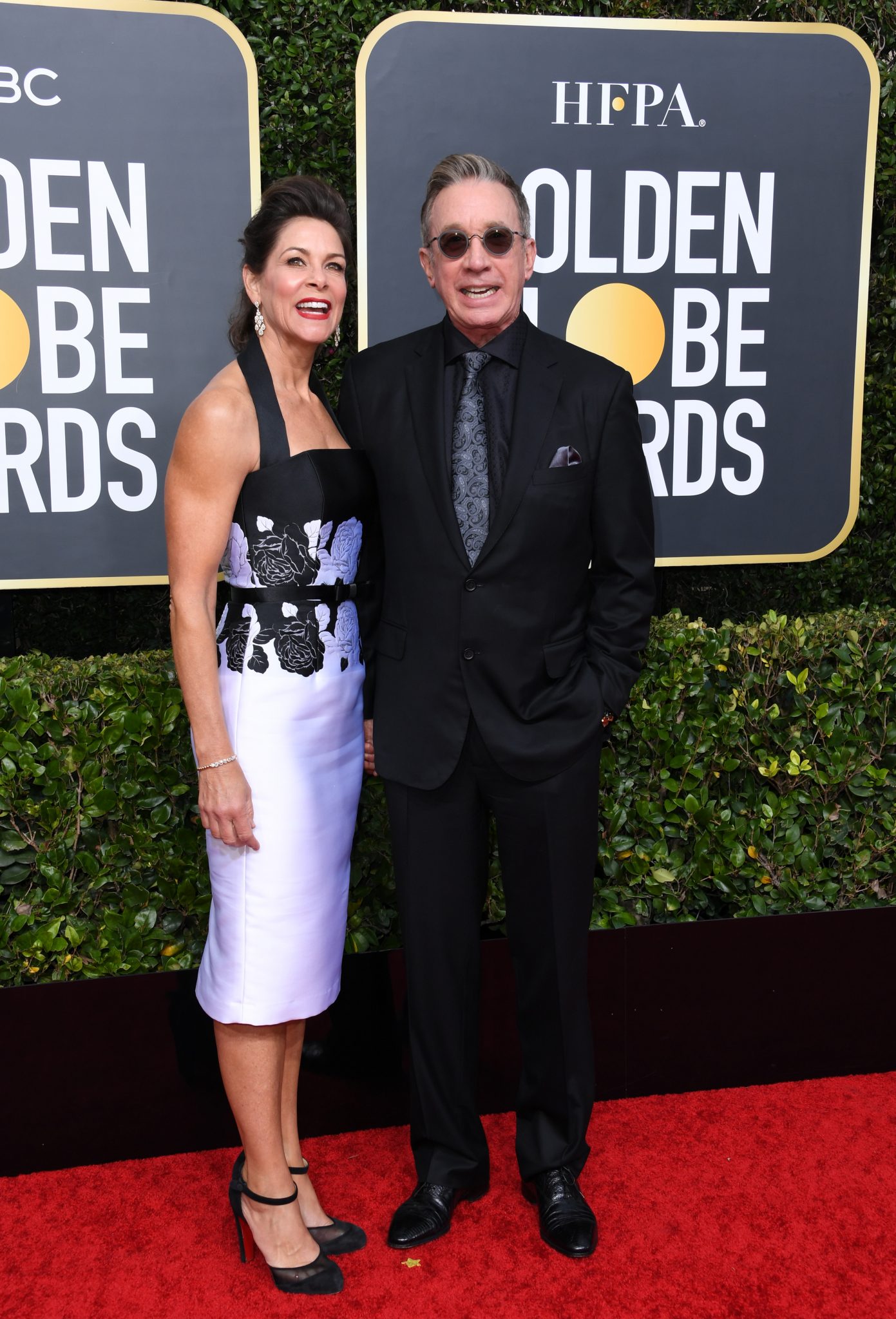 They have been married since 2006, but rarely walk on red carpets together. Tim and Jane actually even co-starred in a few films including The Shaggy Dog, Zoom, and Joe Somebody.
They looked very happy as they posed for photos, laughing, kissing, and staying close. In conclusion, listen to Tim tell a story about Jane and their family RV trip to Jimmy Kimmel: