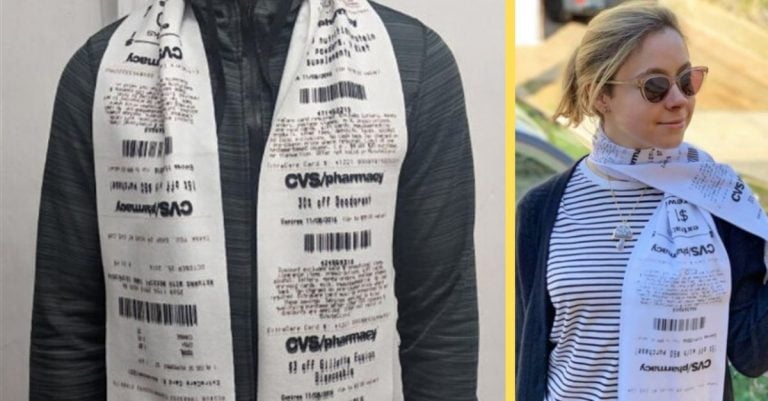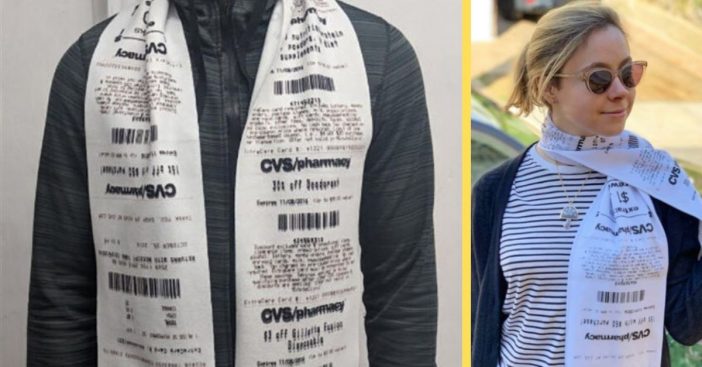 CVS is known for giving you a ridiculously long receipt even when you only purchase one thing. Now, you can get that in scarf form. These scarves are being created by two Etsy sellers and they include the infamous CVS coupons and other incentives included on their receipts. One of the sellers is offering a customizable option where you can print anything you want onto the scarf.
"I found out about it less than a week before Christmas, and paid for the express shipping," one reviewer says. "It arrived in plenty of time! The fabric is a bit thin for a scarf, but the printing quality is good. I ended up sewing some flannel to the back to bulk it up a bit. End result, it was a HIT! My husband loved it and can't wait to show it to his co-workers." This particular Etsy item rates at 5 stars!
These CVS receipt scarves are absolutely hilarious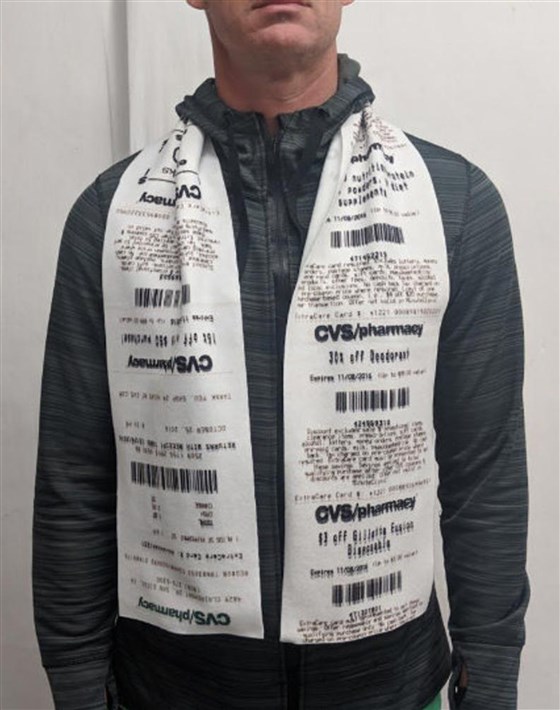 The second option is currently sold out but plans to restock by January 19th. They can't be customized as much as the other option, but it does feature a purchase of $1.67 with an endless number of coupons and more on the receipt itself. It is handmade and nearly five feet long, so it's sure to keep you nice and warm this winter season.
RELATED: CVS, Walgreens, Rite Aid Suspend Sales Of Zantac Following Cancer-Causing Concerns
The joke behind the length of CVS receipts continues to this day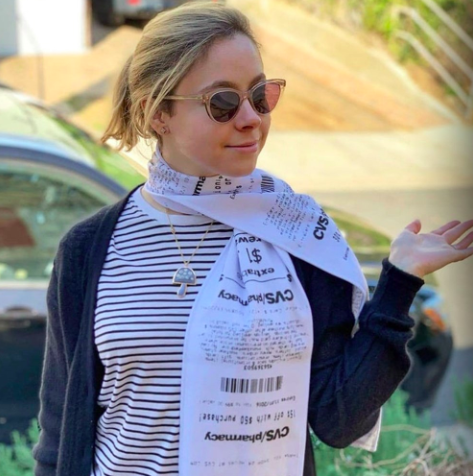 Back in 2013, CVS actually announces that they would be reducing the length of their receipts by 25% but it would still include the same information. Despite this announcement, the receipts remain long as ever and have become somewhat of an Internet 'meme.' Social media parody accounts and photoshopped pictures flood the Internet to this day.
I can't turn down a good CVS receipt meme. pic.twitter.com/F7wRLBR4DH

— Deborah Sampson (@Debsam1760) May 21, 2018
Someone even took to social media to show how long their actual CVS receipt was. Five feet long!
The CVS memes are true @cvspharmacy thanks for the FIVE FOOT long receipt pic.twitter.com/QQifQTR8eH

— Nicholas Lindgren (@NickLindgren) April 24, 2019
Celebrities have even gotten in on the joke. Jimmy Kimmel spoke about the receipt-length in 2018 and jokes that he will fight for shorter-length receipts. When he saw that there was no change at a later point in time, he would create another funny sketch about it. He says, "I thought we fixed this! Don't make me boycott CVS. I'm putting you back on notice, CVS. Don't make us sign up for your stupid rewards club to get a smaller receipt, either."
Would you wear one of these scarves?