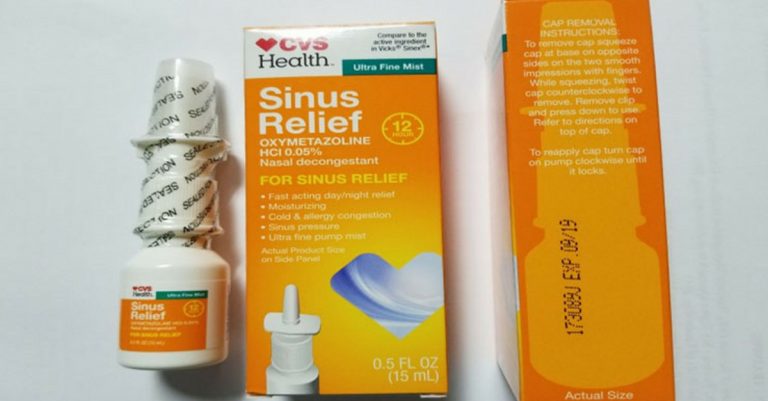 If you have purchased CVS nasal spray recently, you may want to throw it out. More than 16,000 decongestant sprays were shipped across the United States and they could contain a dangerous bacteria. CVS recently recalled CVS Health 12 Hour Sinus Relief Nasal Mist because of the possible bacterium Pseudomonas aeruginosa contamination.
There have been no reports of illness, but it is recommended that you throw out the product or get a refund if you've purchased one.
https://www.facebook.com/fox31denver/photos/basw.AbpQ4cOycmLTwZRkBKlWLiL8FUtuvVDk0wG_EeAtVBkON2sRu-goHXFJo1Ser97vlMVvZ6L_mNJ-txQa8D-kyUF6-cEf9RA6tStyhHVYTNYVE9TOjCgUBhvVST_0n-ElSq6UjV1y6CVHY0ab8pkBvF9i.10156301364800450.10156760269086600.10212184121143718.1998096413595707.1973918412619034.2253198224705371/10156760269086600/?type=1&opaqueCursor=AbpRYvbeDL8WqF3LHZOn0OLm355qKkrLTrh03VopHVraIlg3QkvOje1JvysxNMZU_zjnQln-Iy7MPoPdtQt1CGk51PYdGUhyAXHn-bdDvqRAoZPfQUBe0aeMTDrirJuVoC1njAqNIH1d-NkZo8lCFBKyrQUKr48UqrWHJjsenJ_SZTmbCr-9dIfuGHKM5KIWgL256M5ksQFPJPESmgZCjoEWTsGCe9WCBTJxFpKAT65YeULQaojNoZD2VAijnyR2fg4lePv-sS2nOZDV5NdoU8CgI_P3_PRylJz8oeRBb2RjhNpO0tYTXLrGdF-O9sSuSg-9EbIsbaaBDimpyp7CjkL-gfoRGkkHL7VxoBUcmji7gjb3IHxs9H-UzRlI-0JYDgb77vkqh4cYlp9lJHOL1CO32jIsuU-OwnaajRSyYU9G-FgyOuEE26pdTymXmPz7kJBssXZiiYSSC24dmILU9aCi6TO1JCfqrsD10wIBYTA-DTI4dvRLgts9DIznM9lWmCMmCHoxXuDsi6S4cDcrI6tQxh7YMSOR_Ao_SeNvPsMi8HeY1WXt8zFfnSSATDA182D0nMQ8TobHaYU8dzR14OniBAaSFpwVwxGKvuIrMa_Dix2Lrpn5Ci0kEK3DguMgIa_gUNH67bdVM5GCfb-Kys3-gA-gUfS8I1OgNL85-Svq08jnl0oODVKkadOpc2d4qCyiJ5uve466zXB6SjP2-ChsSali4WEYkBmt-Q6A2h2l6tuoe5hVi7Cyi22Mj69IVqN_cGDb9wNY5cvM_F9mRxfcaSSzCTdCmktcBAB_wBNCeZkwYZQFFdkLKNBqIq7bGhrdD3O1mj5yrk8tk9jIQ1N74twWgPgs_j7KhNSL1ox9mvMKH9jibgU-8zEFHDYbpNgXG8DkTBbiG-ooaPugcZhV&theater
The recalled product is a 0.5 fluid ounce bottle of CVS Health 12 Hour Sinus Relief Nasal Mist with Lot No. 173089J, and the expiration date of September 2019; UPC code 50428432365.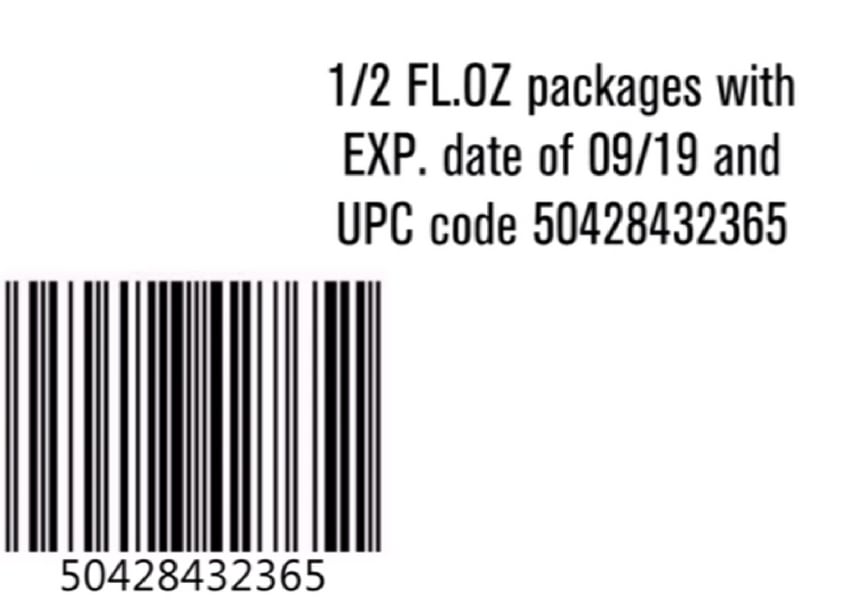 Pseudomonas aeruginosa is a bacteria that is fairly common and often spread in hospitals. For healthy people with strong immune systems, there isn't really a health risk. However, it could be deadly for those with weakened immune systems, especially those with cystic fibrosis.
This bacteria can affect your body in different ways including the urinary tract, your ear, your stomach, and lungs. Check out all of the symptoms on Everyday Health.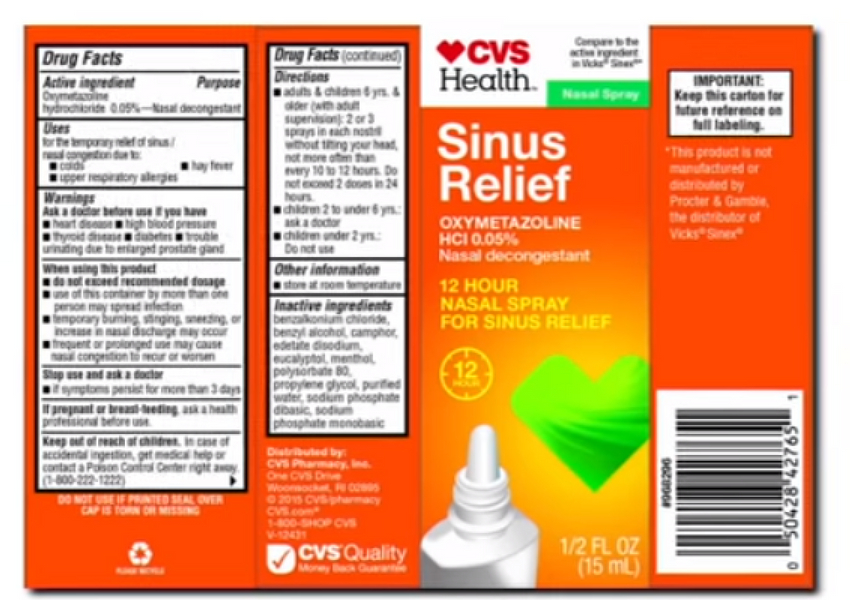 If you have questions, contact Product Quest, the parent company of these CVS Health products at (386) 239-8787.
If you have experienced any health problems that may be related to this nasal spray, go see a doctor and tell them you used this nasal spray. If you purchased it in October 2017 or after, you should check your product.
Please SHARE this with anyone who uses this nasal spray, especially if they have a weakened immune system!