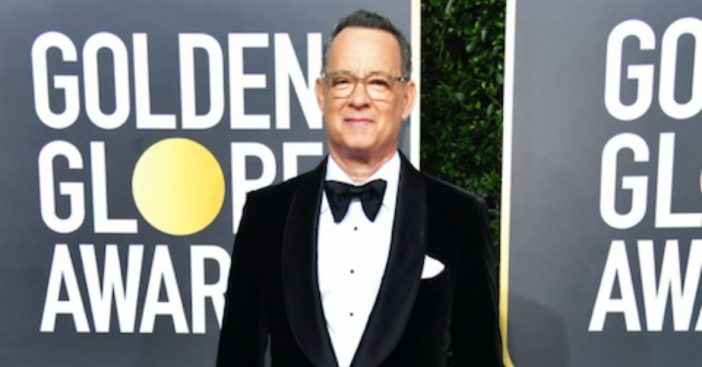 Actor Tom Hanks accepts the Cecil B. DeMille Award at the 2020 Golden Globes.

He chokes up honoring his supportive family.

Hanks also has a nomination for his role in 'A Beautiful Day in the Neighborhood.'
Tom Hanks was honored at the 2020 Golden Globes on January 5th, 2020 with the Cecil B. DeMille Award. This particular award typically goes to any actor who has provided "outstanding contributions to the world of entertainment," according to Wikipedia. After coming up to the stage to accept his award, Hanks can't help but get choked up as he honors his family, who has been nothing but supportive throughout the whole process of being a Hollywood actor.
It takes a lot to make Tom Hanks tear up, but he managed to choke out a few tears tonight. He might have teared up talking about his family, but there's no doubt the waterworks were working tonight during his introduction. Following the spoken introduction, a montage of Hanks' most memorable projects was shown across the screen. The most recent project clip was from A Beautiful Day in the Neighborhood, for which Hanks had a Golden Globe nomination.
Tom Hanks receives the Cecil B. DeMille Award at the 2020 Golden Globes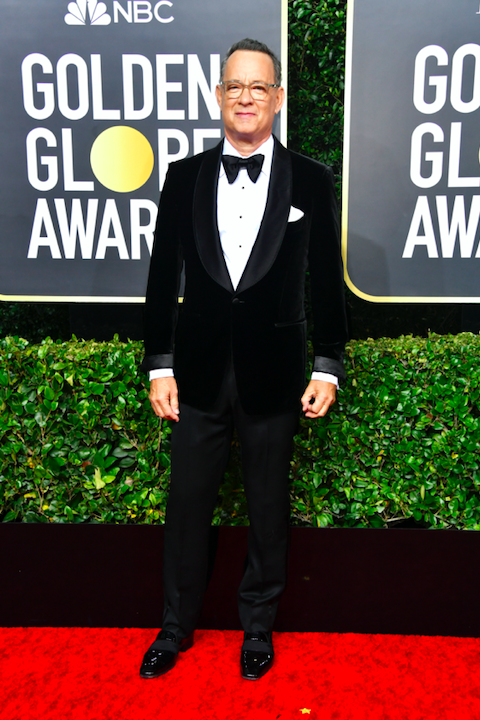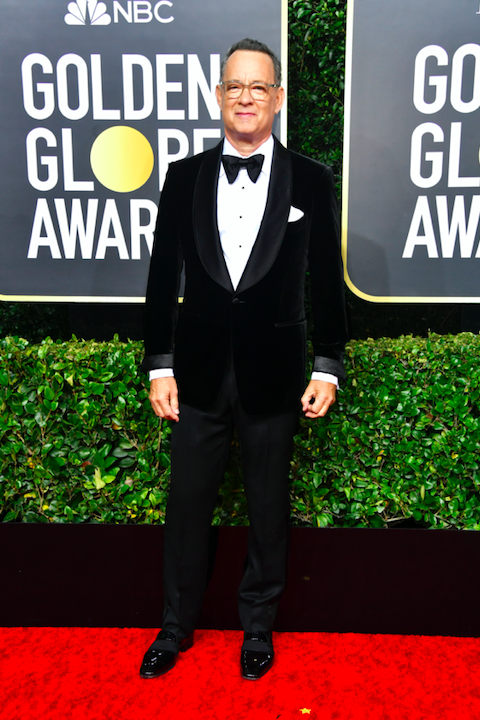 "Most of the people in this room, I would pay to see them to get their cars washed," Hanks says in his speech, referencing the other talents in the room. "Can I just say honestly, really, really, tell the truth now, how many people in this room have a clip package that includes 'The Love Boat?'" he asks the crowd, and then asks for a show of hands.
RELATED: 2020 Golden Globes Nominations Honor Tom Hanks, Michael Douglas, And More
As for his family, he couldn't help but tear up nearly immediately. "A man is blessed with a family sitting down front like that," he gestures to wife, Rita Wilson and his kids. They were sitting right in the front row. "I can't tell you how much your love means to me."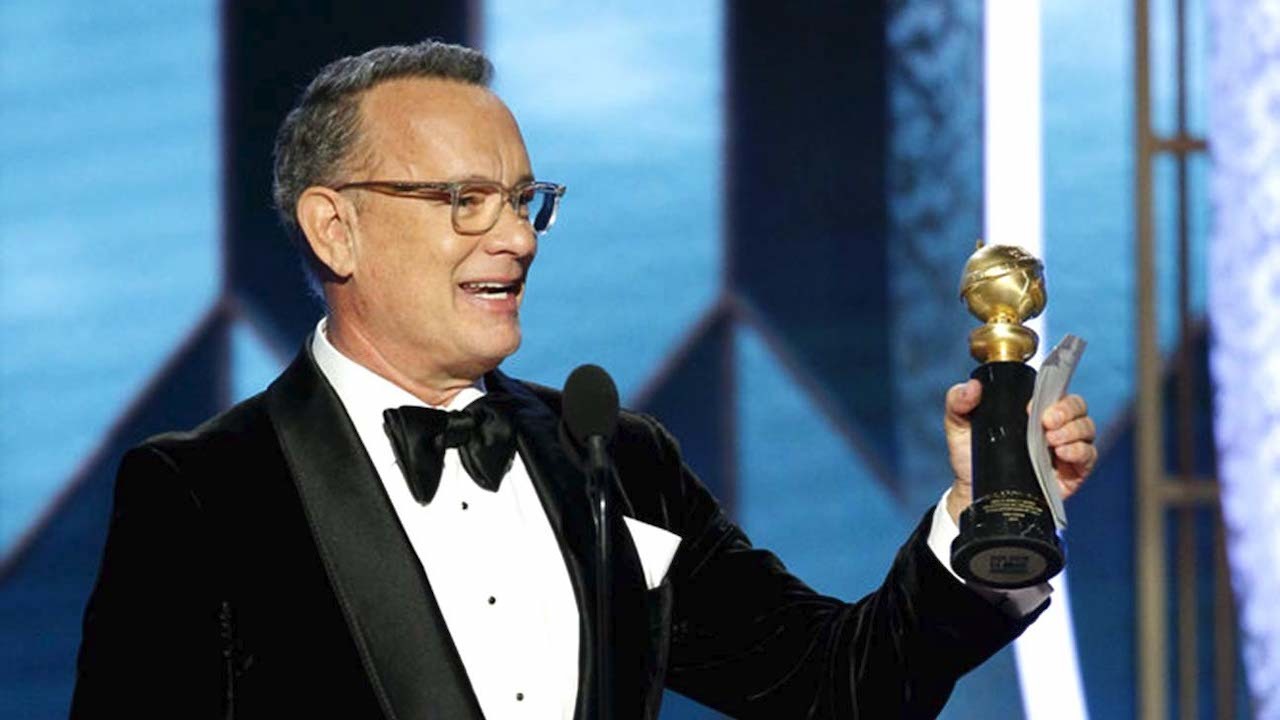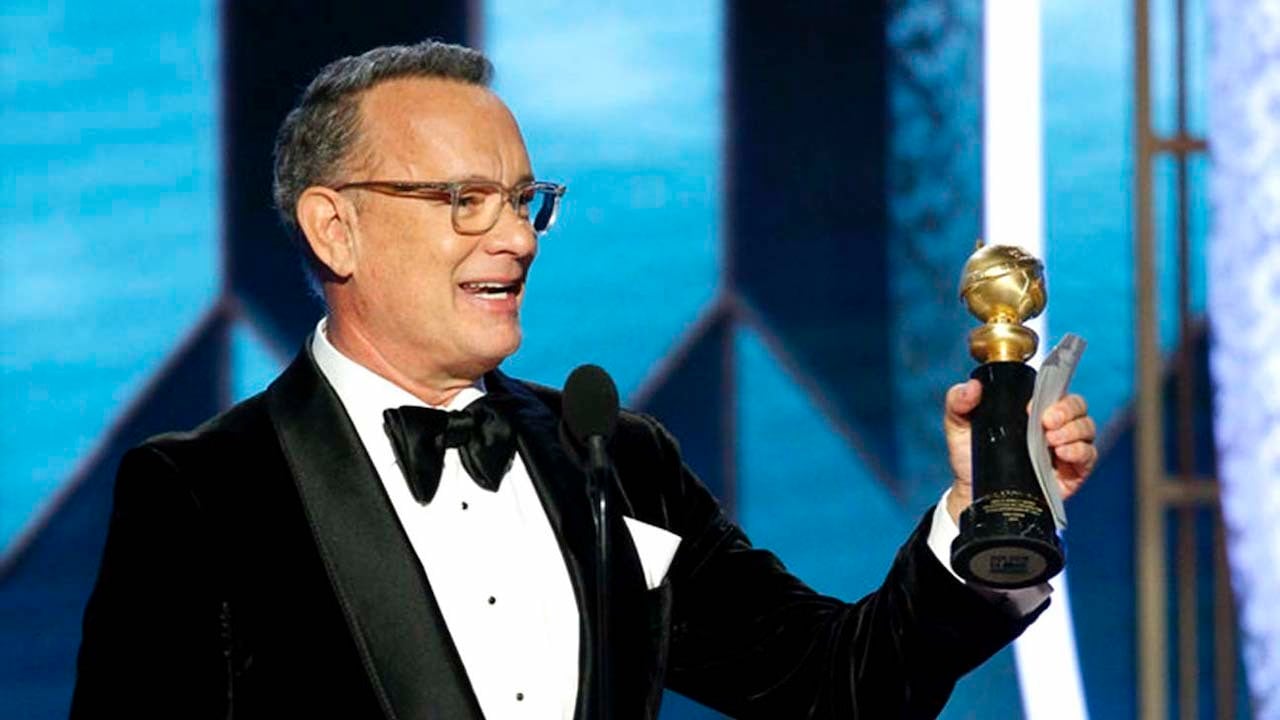 As more photos and clips from the night's festivities become available, we'll be sure to keep everyone updated here. In the meantime, check out the video below which showcases Hanks' best film work that was shown at the ceremony. Hanks sadly lost his Best Supporting Actor win to Brad Pitt for Quentin Tarantino's Once Upon a Time In Hollywood.