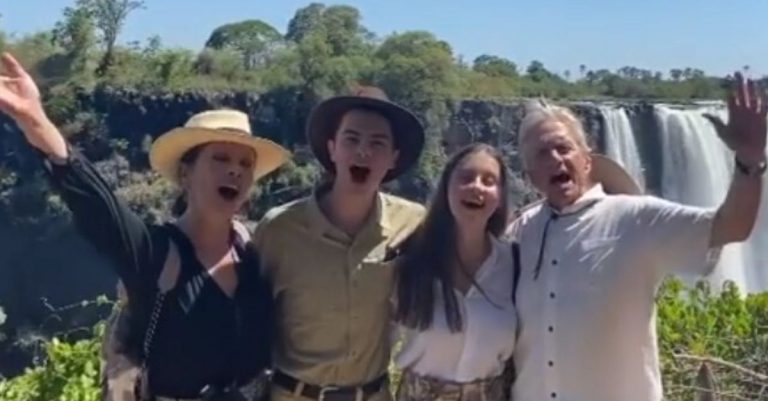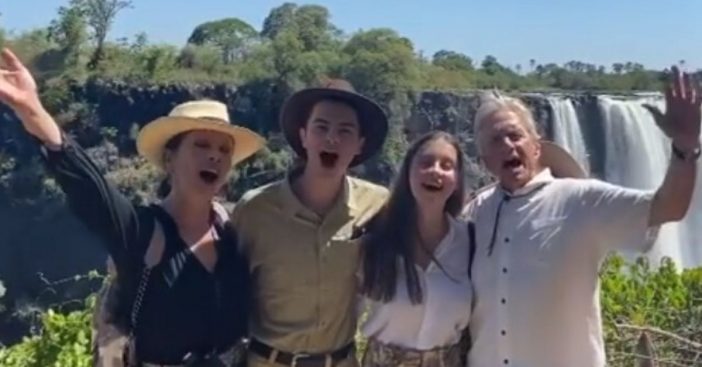 Catherine Zeta-Jones, husband Michael Douglas, and their two children Dylan and Carys had the vacation of a lifetime! They have been spending the holidays in Zanzibar. Proud mom Catherine shared a few photos of her teens. The parents were clearly happy to be reunited with their kids, who have been busy! Between Dylan going to college and Carys modeling, it was probably a great way to spend more time together.
Catherine posted a sweet photo of the whole family and captioned the post, "Sunday lunch in Zanzibar. Happy Sunday everyone!" She also shared a cute photo of Carys falling asleep on her older brother.
Michael Douglas and Catherine Zeta-Jones took their kids to Zanzibar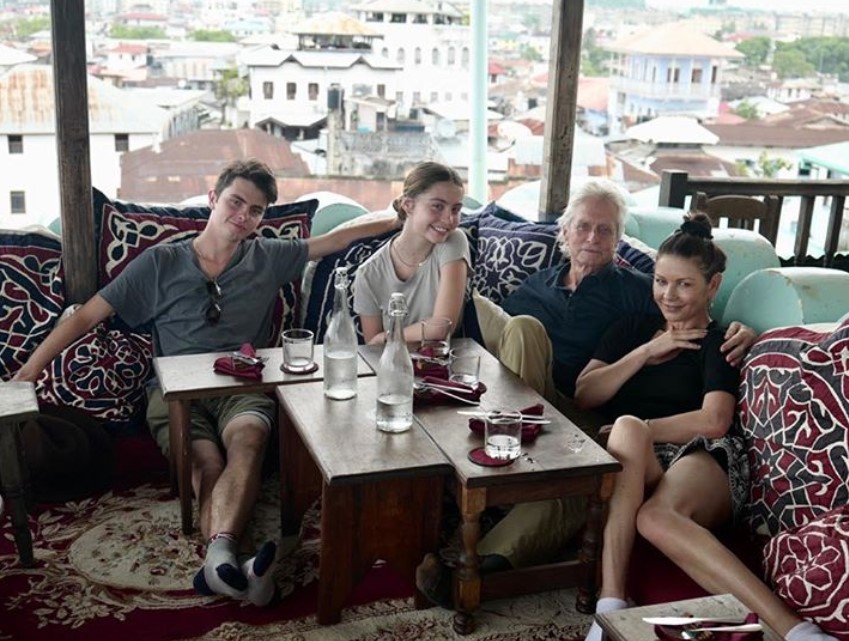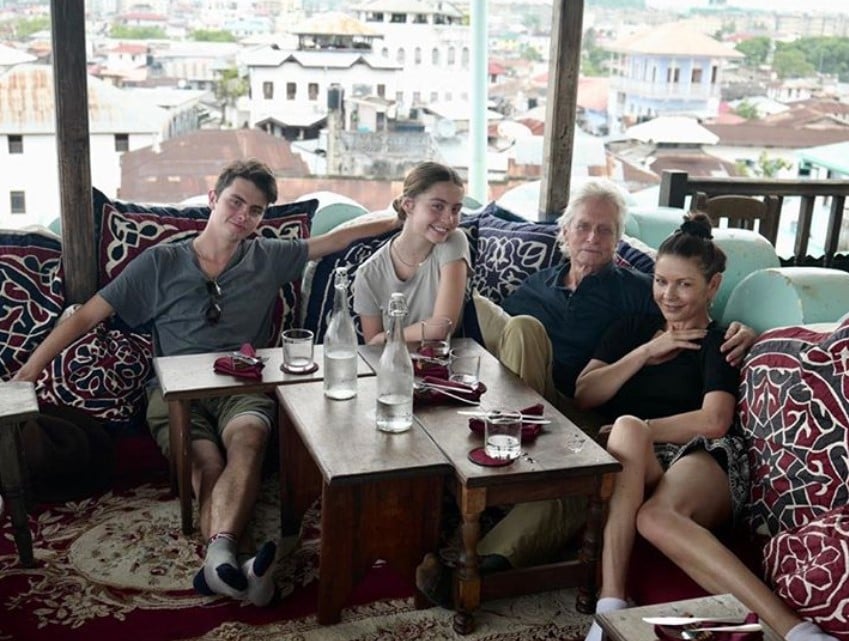 It seems the family went on a safari and Catherine shared several snaps of beautiful animals on her Instagram Stories. In addition, she shared a photo of two cheetahs and an elephant close by.
RELATED: Catherine Zeta-Jones Proudly Shares Photo With Son, Dylan, Off At College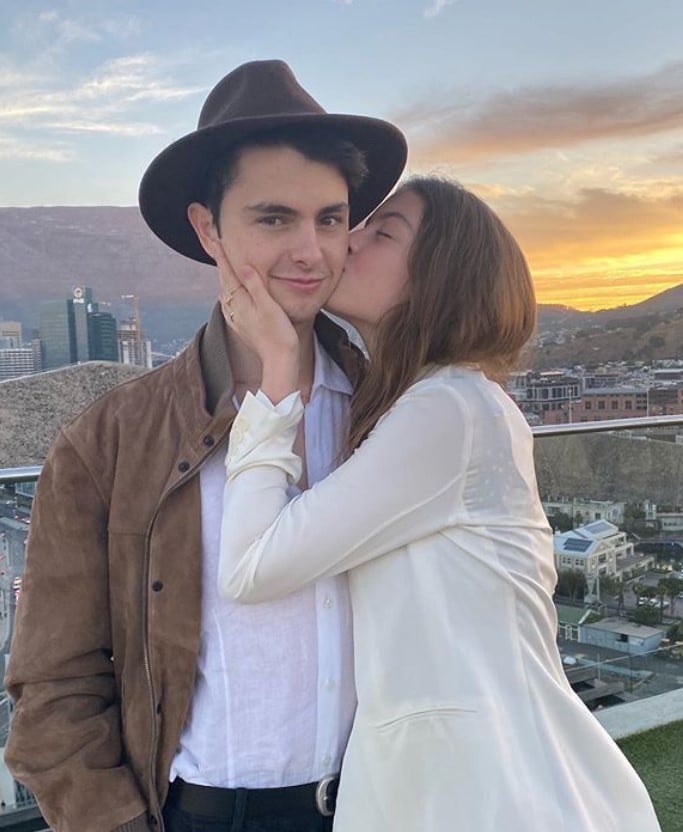 In addition, the family trip seemed very much needed, as Dylan now goes to Brown University. Carys and Dylan were very excited to be reunited. Dylan and Carys both posted a photo of their reunion, saying that they are "best friends!" How sweet!
In conclusion, the family posted a video of themselves in front of a beautiful waterfall, wishing everyone a happy holiday! It looks like such a great trip. We hope to see more photos soon!
View this post on Instagram
Catherine Zeta is just the best! Remember this great scene from The Mask of Zorro? She's so beautiful AND talented!