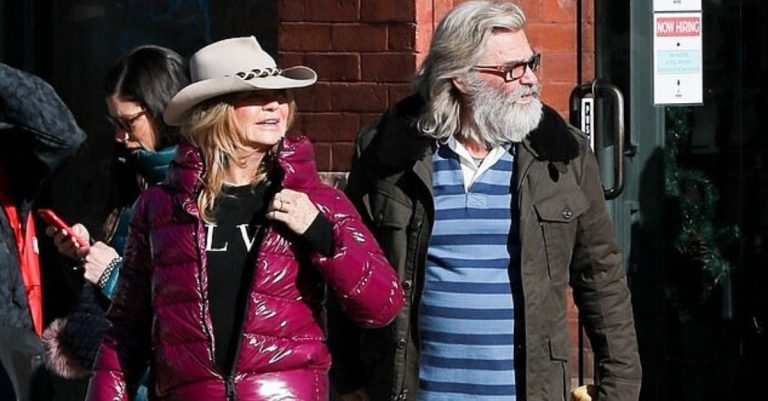 Goldie Hawn was recently spotted all bundled up in a puffer jacket and a cowboy hat in Aspen, Colorado. She was with long-time partner Kurt Russell doing some Christmas shopping. The couple was in and out of boutiques while in the downtown district of the ski resort. Hawn was also sporting some super fashionable and adorable high boots that appeared to be fluffy and cozy on the inside.
The two have been posting actively on their individual Instagram accounts about the impending holiday. Their posts include stills from The Christmas Chronicles and also asking their fans what their holiday traditions are each year. Kurt shares their own Christmas tradition, saying, "When Christmas dinner is done, the kids get in their special pajamas, their Christmas pajamas. We sit around the fire and we always pick someone to read 'Twas The Night Before Christmas."
Goldie Hawn bundles up to go Christmas shopping with Kurt Russell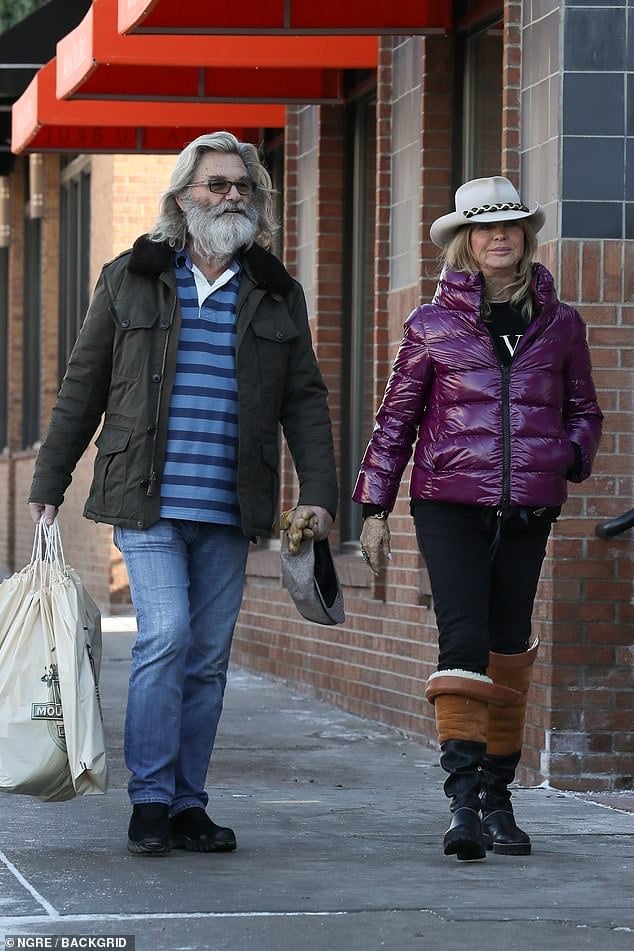 "As soon as the poem has been read don't be surprised if you begin to hear bells and if you catch a glimpse of Santa Claus," Kurt continues. He is actually referencing himself, as he plays the role of Santa Claus in Netflix's 2018 film of The Christmas Chronicles alongside Hawn. The Christmas Chronicles 2 is to come out in 2020.
RELATED: Kate Hudson Remembers Sweet Moment From Kurt Russell And Goldie Hawn's Early Relationship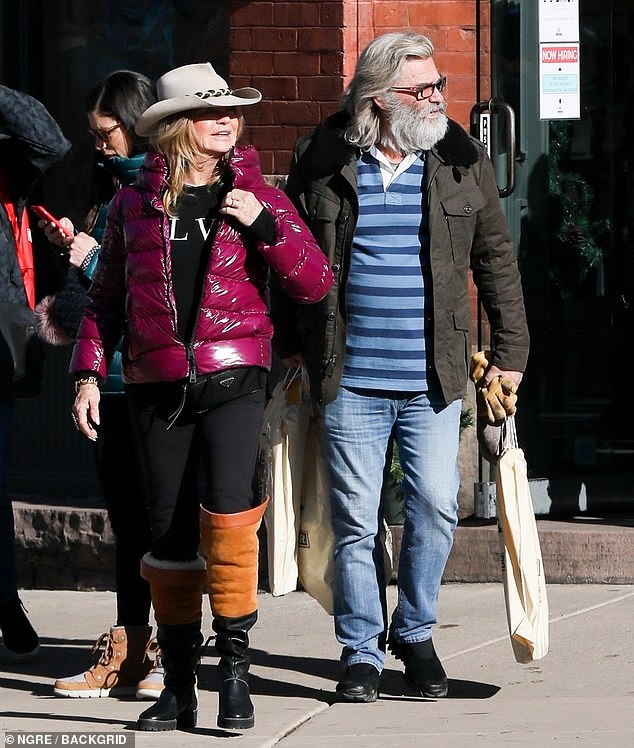 It's not clear if Hawn and Russell were splurging on holiday gifts for themselves or for their family members, but it looks like they're having fun!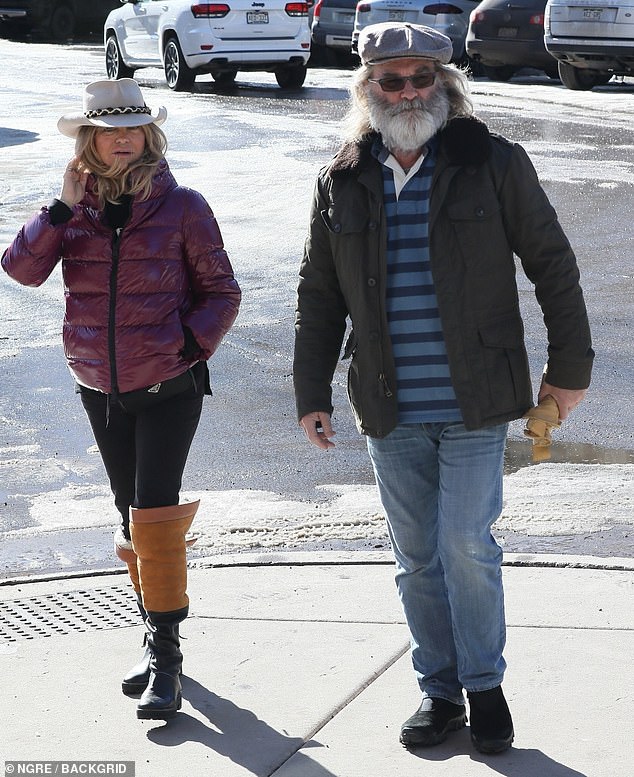 In collaboration with Kurt's Christmas-themed Instagram post, Hawn writes, "A year later and I'm still ringing Santa's jingle bells. I couldn't be happier to be working on @christmaschronicles again with Kurt Russell, my real life Santa." So sweet!
This isn't the first time the couple has done holiday shopping in Aspen. Just a few years ago, the Daily Mail spotted Goldie Hawn in a boutique doing Christmas shopping with Kurt Russell!