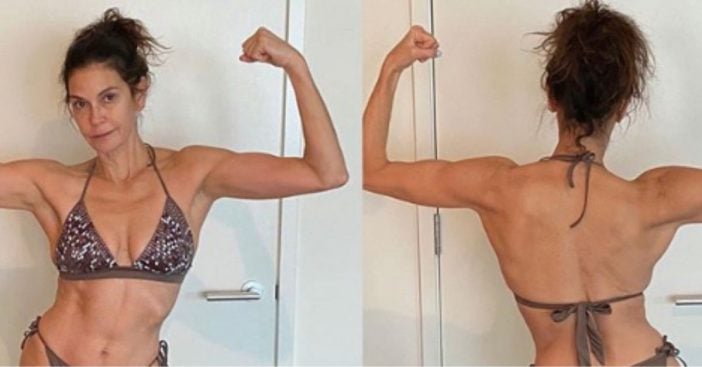 Teri Hatcher, who is 55 years old, recently posted a photo of herself in a bikini on Instagram. While other celebrities like Suzanne Somers were met with backlash when showing skin, Hatcher is being met with complete positivity as fans comment like crazy. The caption was mainly about the exercise regimen she had been following and truly being comfortable in her own skin at her age.
"So why actually post a pic of myself in a bikini? Well, this is my truth and being in this 55 year old body actually feels liberating. Here's the thing. I've finally figured out how to be comfortable in my own skin. Maybe not every day but a lot of them. Age allows you to be clear on your purpose and cherish who and what you are grateful for," she writes.
Teri Hatcher bikini photo – she looks great!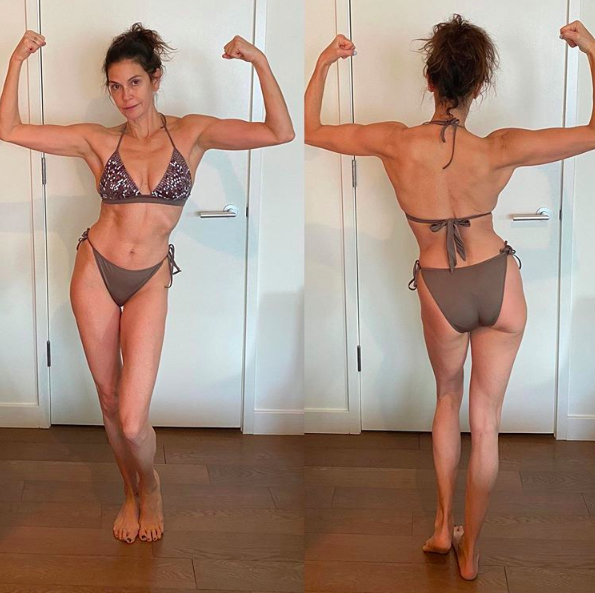 The 55-year-old continues in her post, "Sharing myself in a bikini (which I may or may not ever wear again) Is me Being open to others, open to life… finding glorious connection and community. No filters, no makeup, no airbrushing, no negativity. Be strong enough to be vulnerable."
RELATED: Mark Consuelos Appreciation For Wife Kelly Ripa in String Bikini on 23rd Wedding Anniversary: 'My View'
So, does Teri still stand by her photo? She recently joined The Today Show to discuss the photo. She sits down for an interview with Hoda Kotb and Jenna Bush Hager to discuss her 8-week fitness challenge and anti-inflammatory diet, which was actually for mental well-being and not primarily losing weight. However, her figure did obviously grasp the attention of many!
The true reason why she posts the photo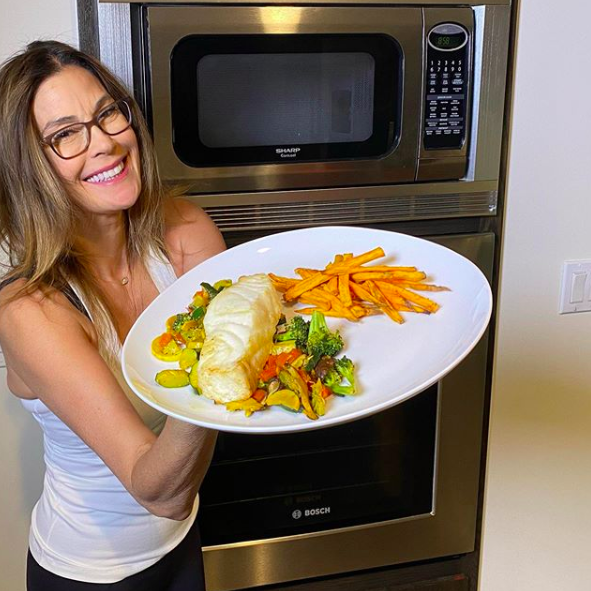 "And so you had to turn in a photo of yourself at the end — that's part of the challenge — but when I saw it, it wasn't that I thought, 'Oh, wow, look how great I look' or anything," Teri tells the TODAY hosts. "I just felt like I wanted to be vulnerable. I wanted to say to women, to everybody, you know, 'Here's who I am at 55. This is it. I'm not lying. I'm a strong woman.'"
She continues, "I think an important thing to me that I learned in the challenge was that exercise was not about looking good naked. Exercise was about mental well-being. So it kind of trickled out from there."
She loves being in her 50s, too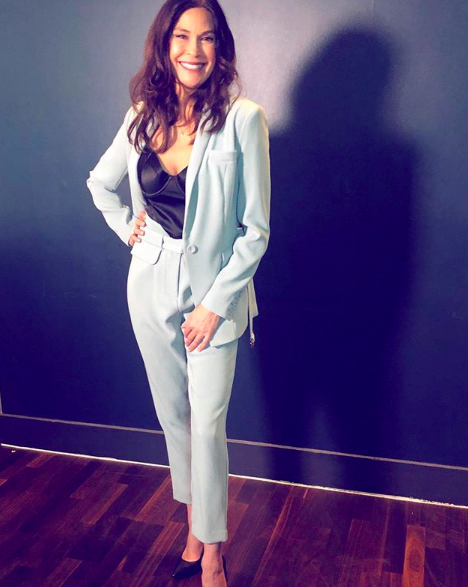 Teri also goes on to talk about her new anti-inflammatory diet. It includes "cutting out alcohol, or at least not making it your go-to reward at the end of every day," which she calls "empowering." The actress also calls her 50s an "amazing stage of life." "When I say like I feel the best, you can't kid yourself like after menopause when you don't have estrogen coursing through your body," she says.
"You know, it's no joke, the things that change. And I think more women need to be talking about that, so that we understand this sort of seven-year mysteriousness of hell that your body goes through."