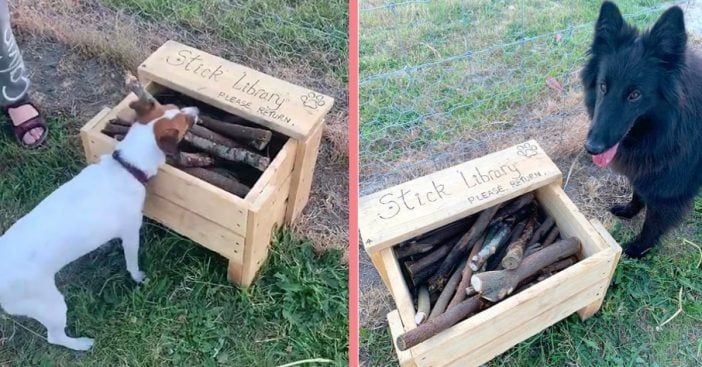 Andrew Taylor of Kaiapoi, New Zealand is a craftsman and recently built something that is warming everyone's hearts. He decided to use random, dead branches to create a "stick library" for dogs at the park! His own dog, Bella, even takes part in choosing which stick she wants to play with that day.
Andrew engraved the box that he built and set it right at the park's entrance. His one request was that any dog who decides to take a stick from the library have it returned when they're done with it that day. Just like a real library! His daughter, Tayla Reece, posts about her father's project online. The videos made it onto the platform Tik Tok where anyone can view his incredible project in action.
The stick library in action!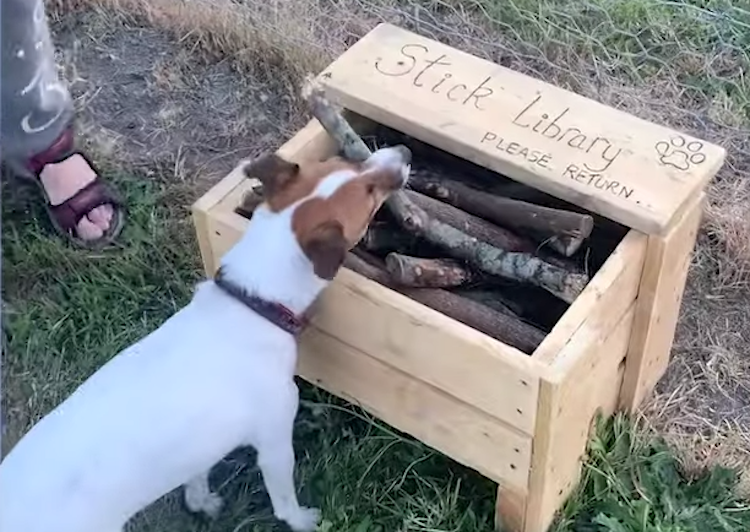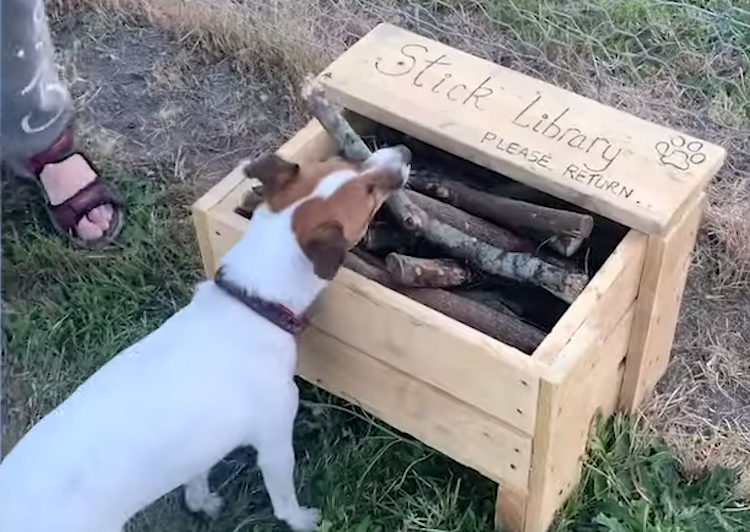 "Our dog Bella loves a good stick, but there were no good sticks at our new dog park in Kaiapoi. So my wholesome dad made a stick library so all the doggos can enjoy a good stick," Tayla writes on her video. Check out the video below to get a sneak peek into the process of building this incredible little invention!
RELATED: 89-Year-Old Woman Knits 450 Blankets And Coats For Shelter Dogs
Tayla even documented the actual library in true form, featuring many dog owners coming up to the library and taking a stick for their dog to play with. This is seriously the most creative idea!
What do you think about this awesome idea? Share your thoughts with us!