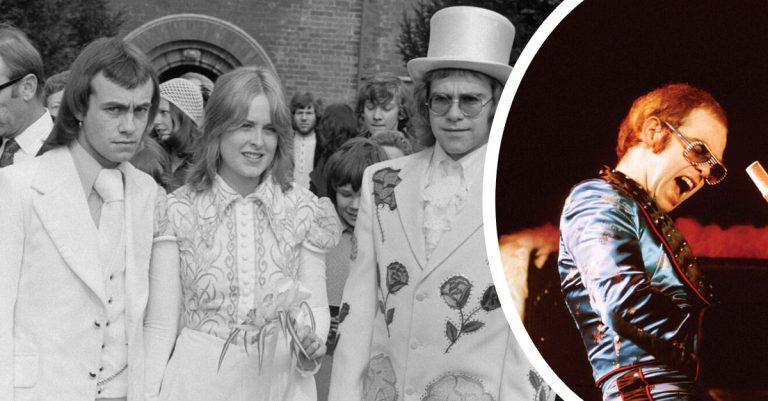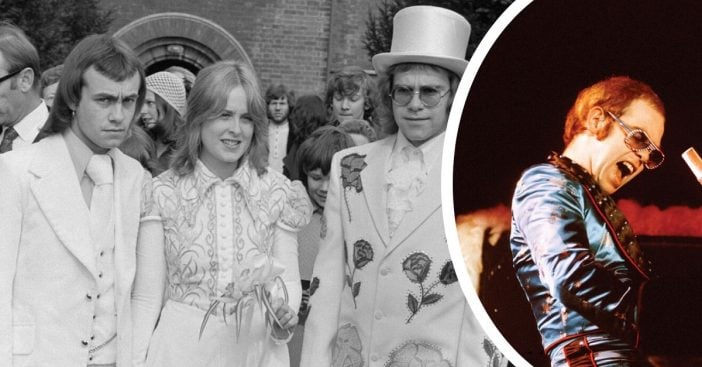 Maxine Taupin already had several important ties to the song "Tiny Dancer." The famous Elton John song was written by her ex-husband Bernie Taupin years ago. Ultimately, it didn't take long for her to realize she was the muse behind the lyrics. Key traits and activities popped up in the iconic lines. Upon hearing them, Taupin immediately knew she played a key role in the song.
"I knew it was about me," Maxine recalled with ease. References in the song such as "blue jean baby / LA lady" resonated particularly strongly with her. "I had been into ballet as a little girl and sewed patches on Elton's jackets and jeans," she added.
Recognizing herself was easy; processing the shock was hard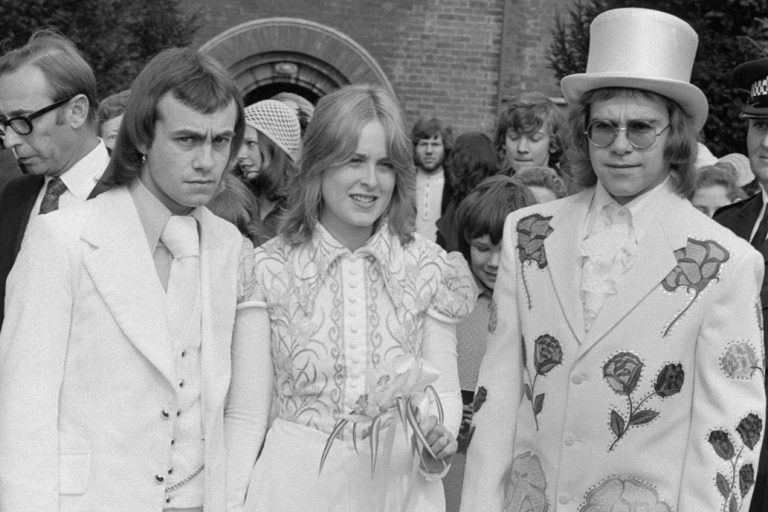 "I had goosebumps," Taupin remembered of first hearing the lyrics. While listeners simply heard enduring words and tunes, Taupin felt like she was receiving an honor of sorts. "That song was like having your really good friends give you the best gift you could ever receive." All of this emotional whirlwind occurred while in such close proximity to the men responsible for the song. While they flanked her, she heard herself sung about as the "seamstress" in the band.
RELATED: Forgotten Lyrics In The Song "You Are My Sunshine" Surprisingly Point To Heartbreak
Fortunately, Taupin had some familiarity with working with lyrics from them. They spent days at Château d'Hérouville in northwestern France while her ex and the music icon worked on the album Goodbye Yellow Brick Road. "Bernie would be up in our bedroom, writing lyrics. When finished, he would show them to me. Next morning, he'd walk downstairs to the dining room to see Elton for breakfast. There was a piano there and that is where Elton composed the music. Then Elton would give the lyrics back to Bernie and I would put them into folders for safekeeping."
Maxine Taupin reflects on "Tiny Dancer" just in time for an important event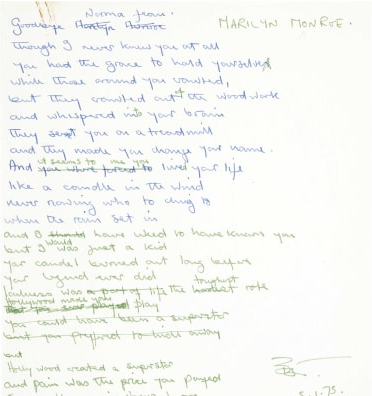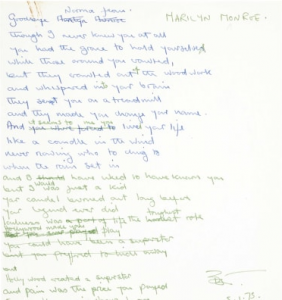 Safekeeping eventually meant keeping the lyrics in a temperature-controlled vault. This decision proved wise, as now handwritten lyrics from Sir Elton John sell for very high amounts at auction. This month sees Maxine Taupin auctioning off handwritten lyrics to some incredibly memorable songs by the legends themselves.
Included among these are "Candle in the Wind," played at Princess Diana's funeral. This also includes songs from when Elton John was at his peak of popularity. Despite divorcing from half the duo – Bernie Taupin – Maxine Taupin does not recall exactly how she came to possess so many of the original documents. Some came from her efforts to carefully preserve the papers. But otherwise, she recalls no single moment she received so many. "You don't just normally sit in a room and divide things up, but it might have happened like that," she admitted. "I don't really remember the moment. But some of them were framed on a wall in my home and other ones were in a bank vault, perfectly preserved."