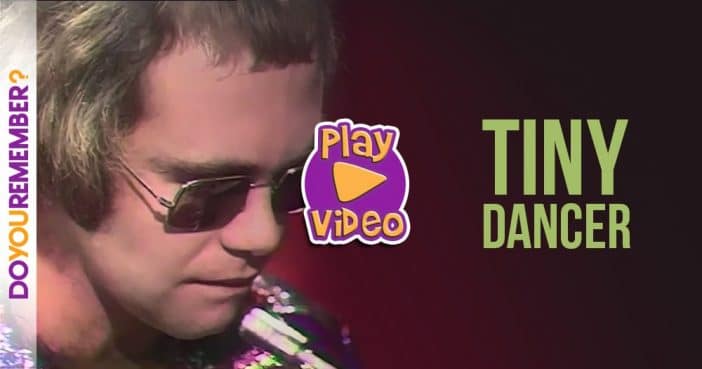 https://www.youtube.com/watch?v=hoskDZRLOCs
The "Blue jean baby, LA Lady, seamstress for the band" sure sounds it's Maxine Feibelmann, who was Bernie Taupin's girlfriend when he wrote the song and who became his first wife in 1971. She traveled with the band on their early tours, often sewing together the costumes and fixing their clothes. Plus, on the Madman Across The Water album, it says, "With love to Maxine" under the credits for this song. Elton John even said at one point that Bernie wrote it about his girlfriend.
Well, Taupin says that the song was not about Maxine. Here's the story he tells: "We came to California in the fall of 1970, and sunshine radiated from the populace. I was trying to capture the spirit of that time, encapsulated by the women we met – especially at the clothes stores up and down the Strip in L.A. They were free spirits, sexy in hip-huggers and lacy blouses, and very ethereal, the way they moved. So different from what I'd been used to in England. And they all wanted to sew patches on your jeans. They'd mother you and sleep with you – it was the perfect Oedipal complex."
Taupin adds that the "tiny" was poetic license, although these women were all petite. And "Tiny Dancer" sounds a lot better than "Small Dancer" or "Little Dancer.
(source: songfacts.com)
Blue jean baby, L.A. lady, seamstress for the band
Pretty eyed, pirate smile, you'll marry a music man
Ballerina, you must have seen her dancing in the sand
And now she's in me, always with me, tiny dancer in my hand
Jesus freaks out in the street
Handing tickets out for God
Turning back she just laughs
The boulevard is not that bad
Piano man he makes his stand
In the auditorium
Looking on she sings the songs
The words she knows, the tune she hums
But oh how it feels so real
Lying here with no one near
Only you and you can hear me
When I say softly, slowly
Hold me closer tiny dancer
Count the headlights on the highway
Lay me down in sheets of linen
You had a busy day today
Hold me closer tiny dancer
Count the headlights on the highway
Lay me down in sheets of linen
You had a busy day today
Blue jean baby, L.A. lady, seamstress for the band
Pretty eyed, pirate smile, you'll marry a music man
Ballerina, you must have seen her dancing in the sand
And now she's in me, always with me, tiny dancer in my hand
But oh how it feels so real
Lying here with no one near
Only you and you can hear me
When I say softly, slowly
Hold me closer tiny dancer
Count the headlights on the highway
Lay me down in sheets of linen
You had a busy day today
Hold me closer tiny dancer
Count the headlights on the highway
Lay me down in sheets of linen
You had a busy day today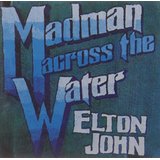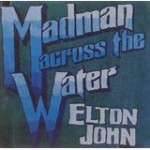 To hear the song, and many more, get a copy of the album Madman Across the Water