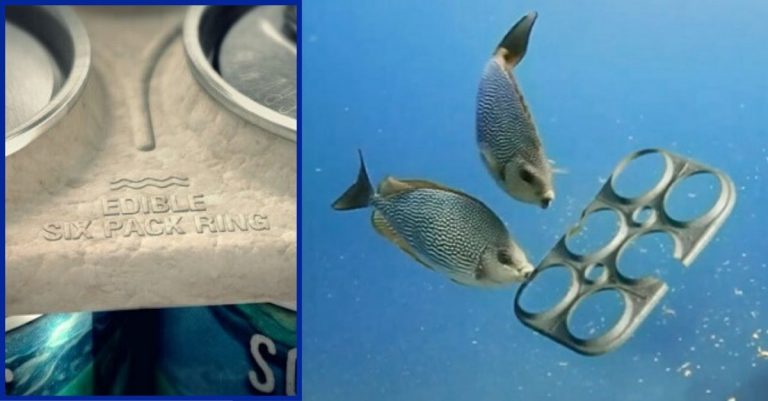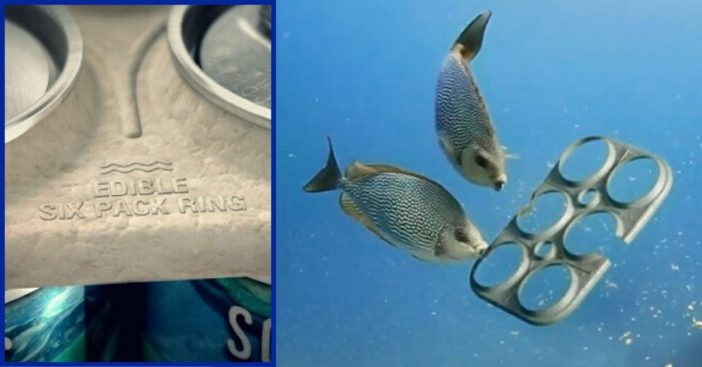 A craft beer company called Saltwater Brewery in Delray has created edible six-pack rings that feed marine life rather than harm/kill it. According to Ecowatch, 80% of the plastic humans throw away ends up in the ocean. Moreover, 40% of the Earth's total ocean mass is now covered in plastic. Greenpeace also reports that about 70% of seabirds and 80% of sea turtles are ingesting plastic each year, causing thousands of marine life deaths.
One of the biggest contributors to the plastic epidemic harming ocean life is the plastic rings from six-packs of beer or soda. So, Saltwater Brewery is looking to change these statistics by making edible plastic rings.
Check out these environmentally-friendly edible six-pack rings!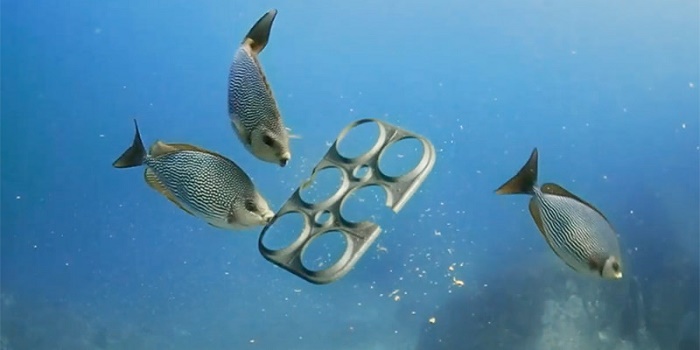 The edible rings are created from by-products of beer, including barley and wheat. This makes the rings 100% edible and safe for fish to eat. Even humans can eat them! Moreover, this new little creation is 100% biodegradable and compostable. Reports state that Americans drank 6.3 billion gallons of beer back in 2015 and 50% of that came from cans. Knowing this, with the movement of these edible rings, will help both our environment and sea life.
RELATED: A Dying Man Achieves His Last Wish: To Share A Beer With His Sons
Long term goals for the company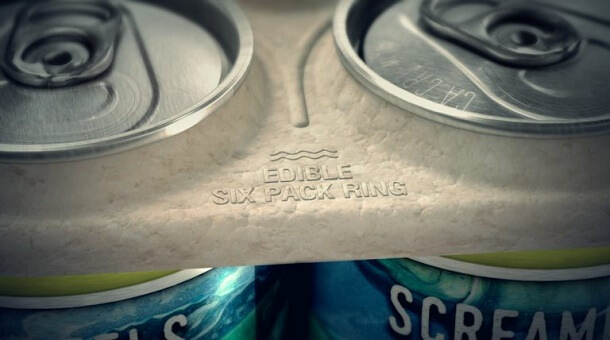 Peter Agardy, head of the brand at Saltwater Brewery says, "It's a big investment for a small brewery created by fisherman, surfers, and people that love the sea." He also reveals that if other companies opt to use the edible rings, prices may also drop.
Presently, the brewery is working with a small startup of young engineers in Mexico. They plan to make the edible six-pack rings create a huge impact on the CPG and Food and Beverage Industries. They also obviously aim to do what's best by the environment and world around them. The company writes, "For brands to be successful today, it is no longer about being the best IN the world. But rather, being the best FOR the world and take a real stance."