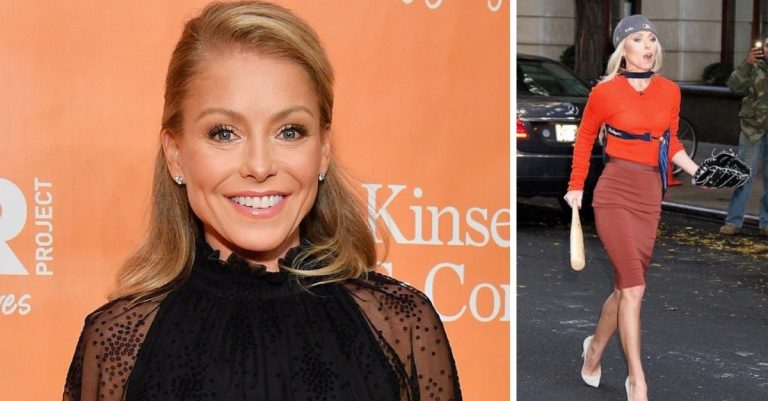 Jerry O'Connell recently shared a photo of Kelly Ripa on his Instagram page. He invited fans to submit their questions for Kelly. She was about to be a guest on his new talk show called Jerry O. In fact, Kelly was his very first guest on his new show! How exciting… except when an Internet troll shows up.
Generally, whenever celebrities post things on the Internet, they generally get some "Internet trolls," which are people who comment mean things on posts. Kelly is no exception. She has dealt with these trolls before and probably will again! This time, someone compared her to a cardboard cutout. I guess they think she has no personality, which is kind of crazy!
See the original photo where the Internet troll commented
https://www.instagram.com/p/B06dCC4JDyA/
They wrote, "Why? There are so many interesting people out there who don't already have way too much time on tv, why her (or any other cardboard cutout tv like Seacrest etc.). Even you can't transcend the boringness of that kind of guest. Cruel disappointment."
https://www.instagram.com/p/BxVVeoyjrHg/
Kelly herself wrote back and used humor to diffuse the situation. Kelly wrote, "Well Vanessa, it's August, so non-cardboard cutout tv people are in Italy, and truth be told, I'm pretty exciting."
Kelly's husband Mark Consuelos jumped in writing, "I conquer… very exciting."
https://www.instagram.com/p/B09ZT3yDO29/
Kelly has responded back to Internet trolls in the past, mainly on her own content. Recently, the whole family was on vacation. She shared a photo of Mark, shirtless in the water, clearly enjoying his vacation. She captioned the photo, "An actor prepares………..for the end of vacation."
While most comments were aimed at Mark's good looks, one commenter wrote, "He spends a hell of a lot of his time working out should spend it with his wife and kids." They even put a crying face emoji.
https://www.instagram.com/p/BzbhLwSDDuK/
Kelly responded, "He's on vacation WITH us. He's a multitasker."
While you really can't respond to all negative comments, Kelly does a great job of sharing funny quips that quiet down those trolls and make fans laugh. What do you think about Kelly Ripa and the comments directed towards her?
Kelly also loves sharing throwback photos on her Instagram page!