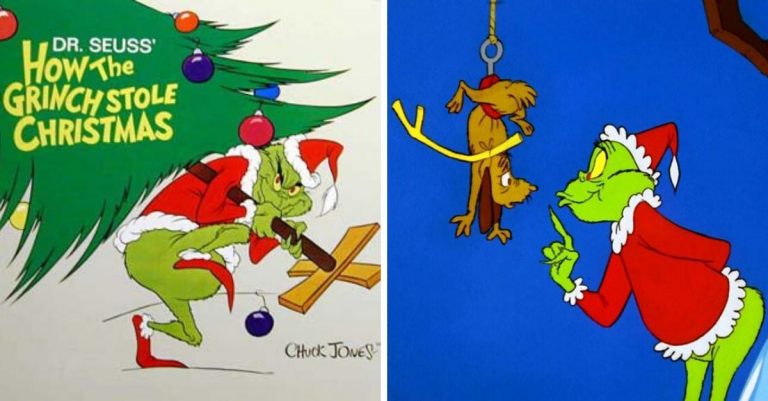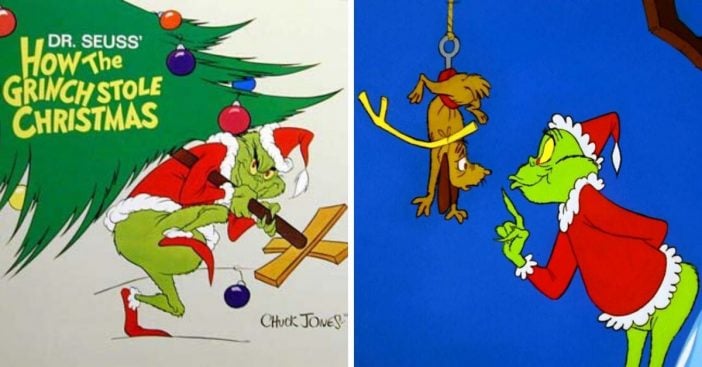 'How the Grinch Stole Christmas!' was written by Dr. Seuss. 

The book turned into a holiday special in 1966. 

Watch it tonight on NBC at 8 pm ET.
Dr. Seuss' classic film How the Grinch Stole Christmas! airs tonight! NBC will air the classic animated film from 1966. There are several other versions that were made after this one, but I personally still prefer this one from the '60s. The film originally telecasted on December 18, 1966, and has become a holiday staple in many households since.
NBC will air the special tonight, December 3, 2019, at 8 pm ET. The film How to Train Your Dragon Homecoming will follow at 8:30 pm. How the Grinch Stole Christmas! follows the Grinch who hates Christmas. One Christmas Eve, he vows to stop Christmas from coming to the good-natured citizens of Whoville. In this special, the Grinch is voiced by Boris Karloff.
Decembers brings many holiday specials including 'How The Grinch Stole Christmas!'
Director Chuck Jones worked with Dr. Seuss to make this special. It came amidst many other classic Christmas specials such as A Charlie Brown Christmas and Frosty the Snowman. Reportedly, at first Dr. Seuss was reluctant to make the special due to other bad experiences making movies.
RELATED: You Can Now Buy A Dr. Seuss Guide To Art History That Was Never Published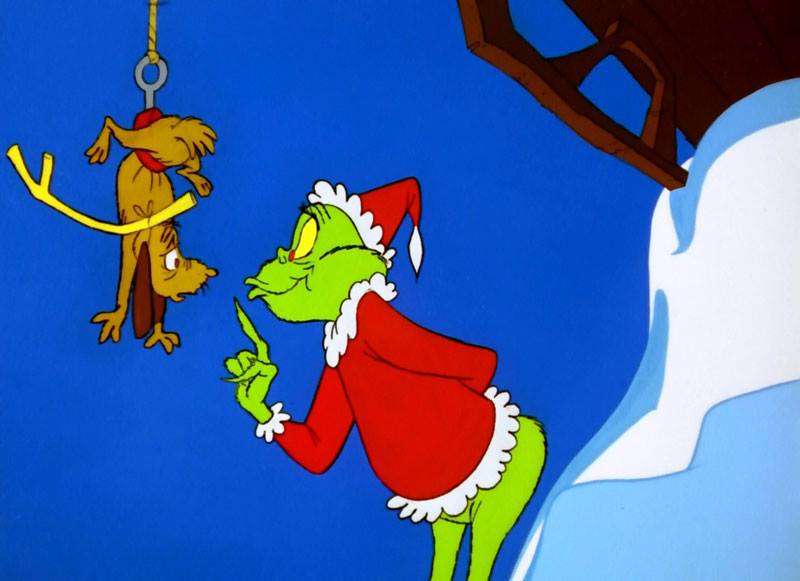 Of course, he eventually agreed and How the Grinch Stole Christmas! became one of the best holiday specials of all time. In fact, Americans recently voted it third on a list of their top favorite holiday movies, with Rudolph the Red-Nosed Reindeer coming in first place. Which holiday special is your favorite?
Reminisce and watch a clip of How the Grinch Stole Christmas! before you watch it again tonight on NBC. I just love this song, "You're a Mean One, Mr. Grinch."