If you've ever wanted to feel like you're living your best life as you grow older, this might be the next best way to do it. One woman named Lisa wanted to put her own spin on a classic boudoir photoshoot, and her daughter Samantha, a professional maternity and family lifestyle photographer, made it happen.
"My mom is actually very modest. So when I said she should do a boudoir shoot so that she can see what I do for a living, she joked, 'Only in a bathtub full of yarn' — thinking I wouldn't make it happen," Samantha said. The photos are absolutely amazing and her husband loved them even more! Check them out.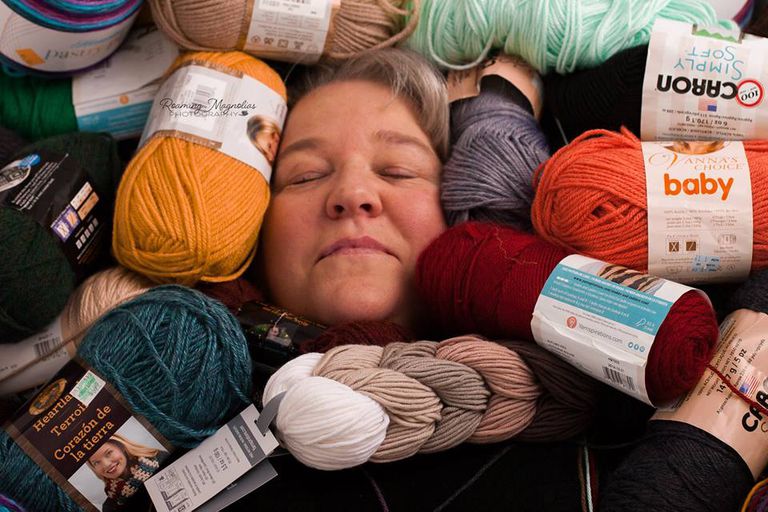 Have to get that facial closeup. To be honest, this position surrounded by knitting yarn looks oddly comfortable.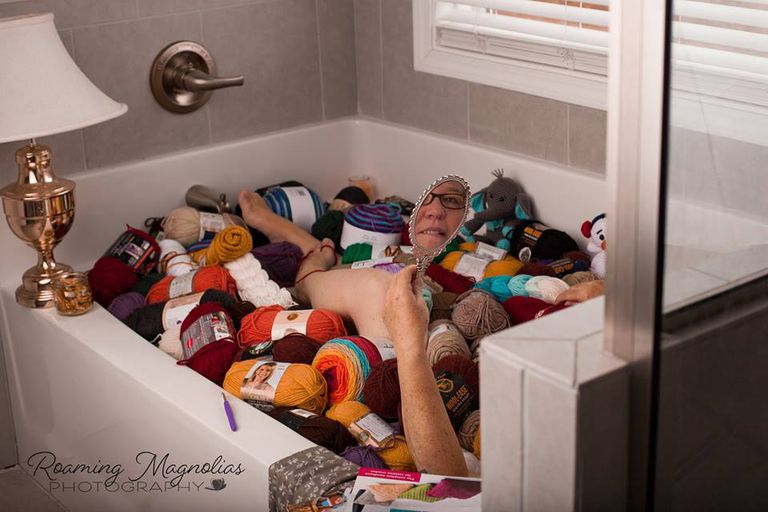 Seriously, look at all that yarn! We also can't get over that classic lip-biting look in the reflection of the mirror. She's really playing it up!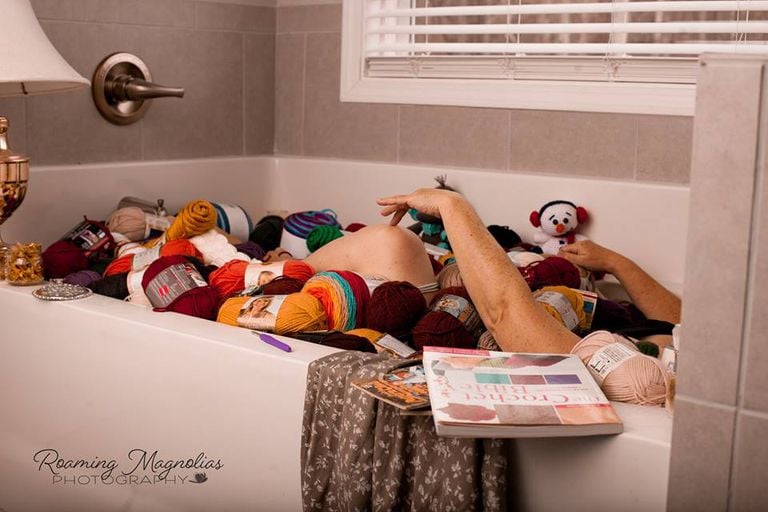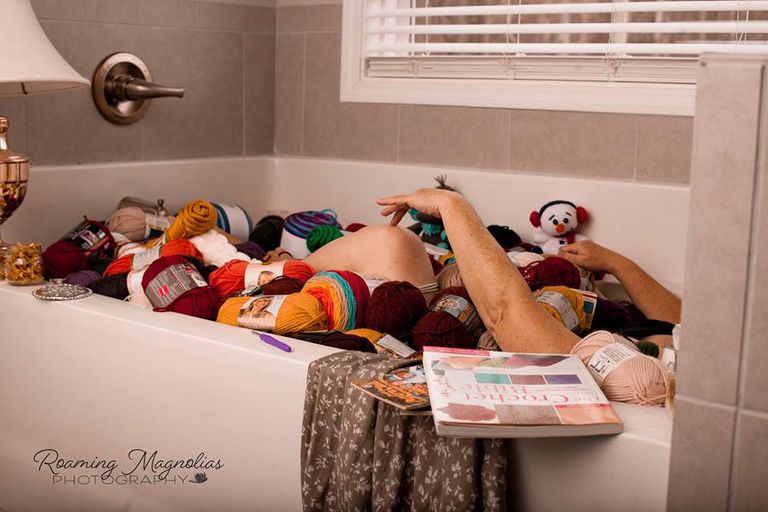 You definitely need some slight bare leg and arms in there.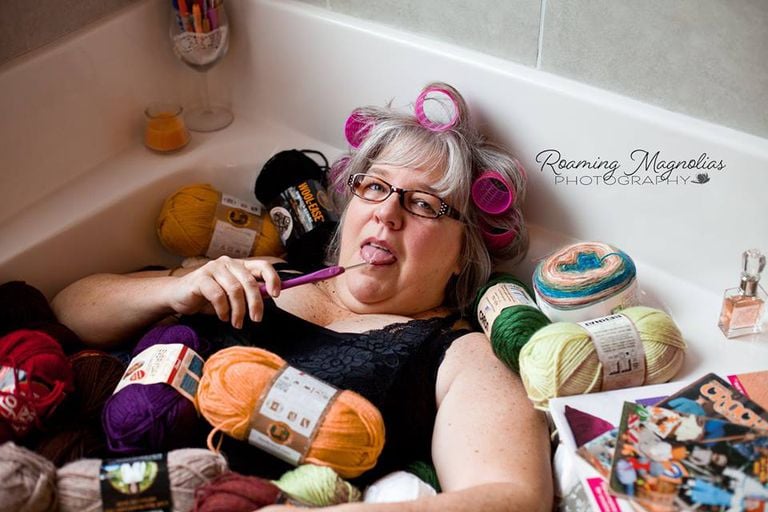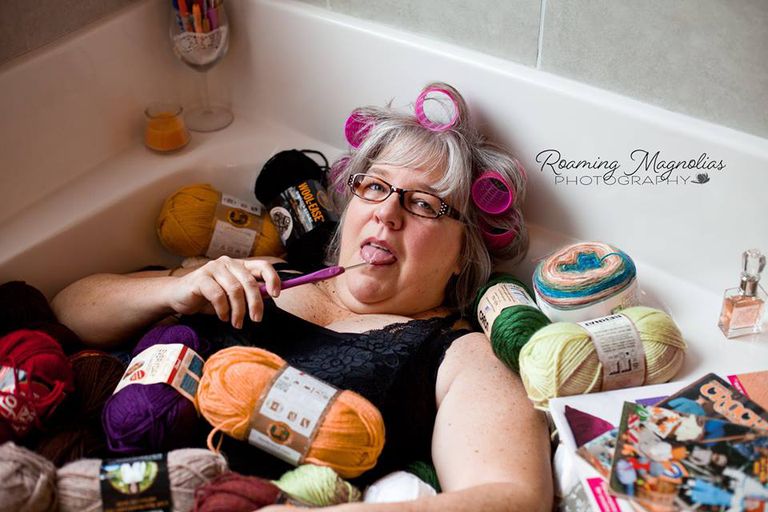 Okay, we know her husband is going to LOSE IT at this photo! She's an absolute natural.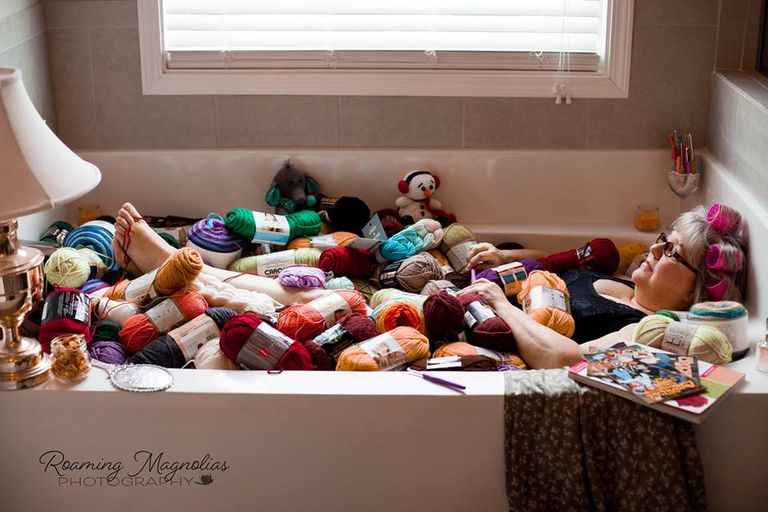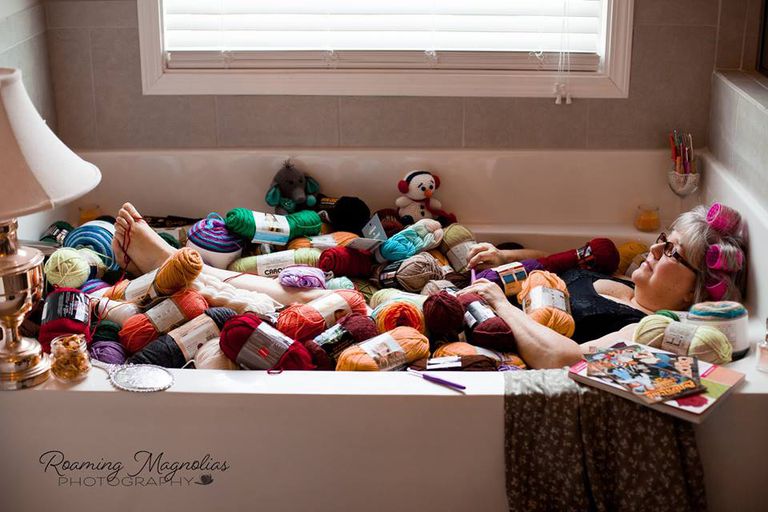 The natural lighting coming from the window above the bathtub really suits the photo nicely! She looks like she's really in her element!
Now, for the part we've all been waiting for… her husband's reaction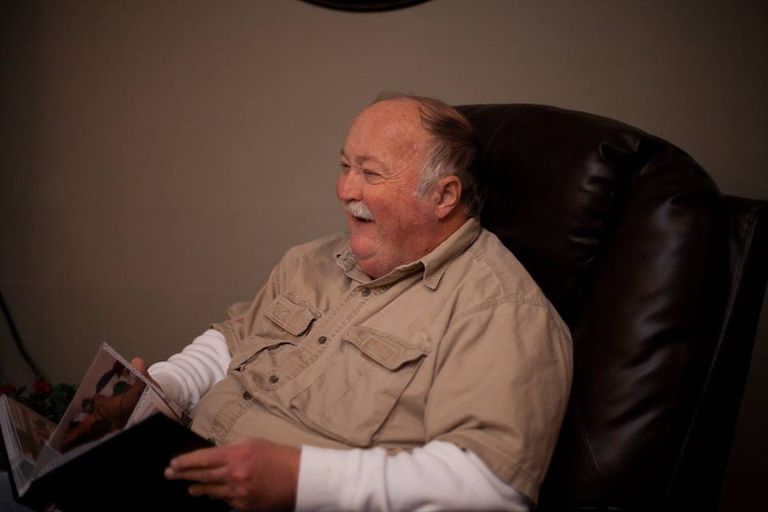 Would you look at that smile! Lisa's husband, Mike, couldn't help but blush and laugh when he was presented with a complete photo album of his wife in a boudoir photoshoot.
"My dad loved the pictures. The whole thing was a hit," says the photographer, Samantha. We're sure he'll be keeping that photo album around for a long time to come!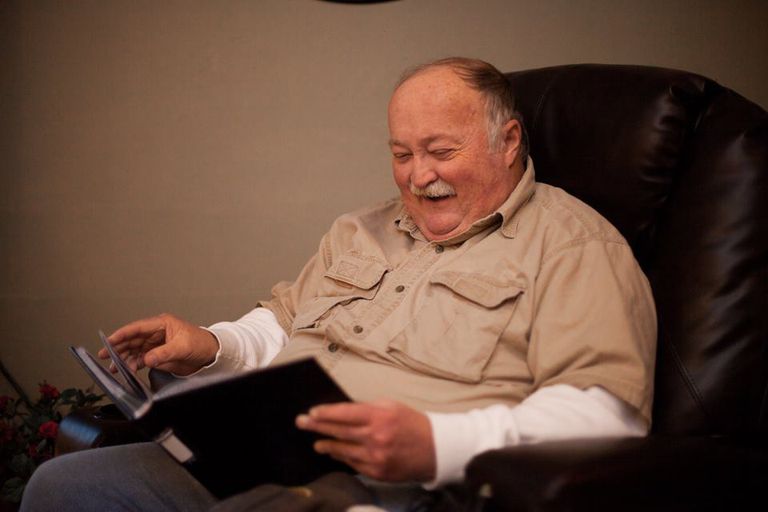 "My parents have never really let me take photos of either of them before," Samantha explains. "I feel like it was a bonding experience between my mom and me because she got to see me in my element, and I snagged a few really good photos of her in between laughs. That was probably my favorite part."
We can't get over this adorable family and these incredible photos! Well done.
Be sure to SHARE this article if you got a good laugh out of this story!