The Mecklenburg County Sheriff's office staff just participated in a lip-sync battle inspired by the 40th anniversary of the hit musical movie Grease. It's a nearly 6-minute video of the entire staff, including office workers and police officers, dancing and lip-syncing to a medley of Grease songs.
Among the songs were "Greased Lighting," "Hand Jive," and "We Go Together." Every song had full syncopated choreography that mirrored that of the actual movie. It looks as though people from the community, including families and teenagers, were involved in the making of the lip-sync video. And it looks like they all had tons of fun doing it!
The video opens with the head sheriff reminiscing about his younger years and his involvement with cars. This paves the path for the opening of a younger version of himself, daydreaming about becoming a law enforcement officer and driving a Sheriff's car. This leads into the iconic opening lines of "Greased Lightning."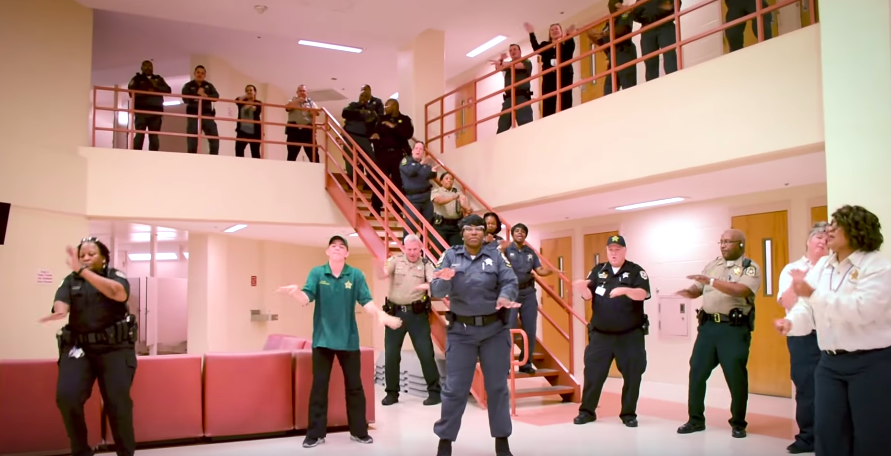 After the completion of "Greased Lightning," some of the security personnel are shocked to see the party that's going on in the lobby. This leads into the song "Hand Jive" where they all start doing the legendary dance move from one of the most memorable scenes in the movie. People were not only crowding the floors, but they were up and down the staircases and parading the second floor of the building doing the hand jive.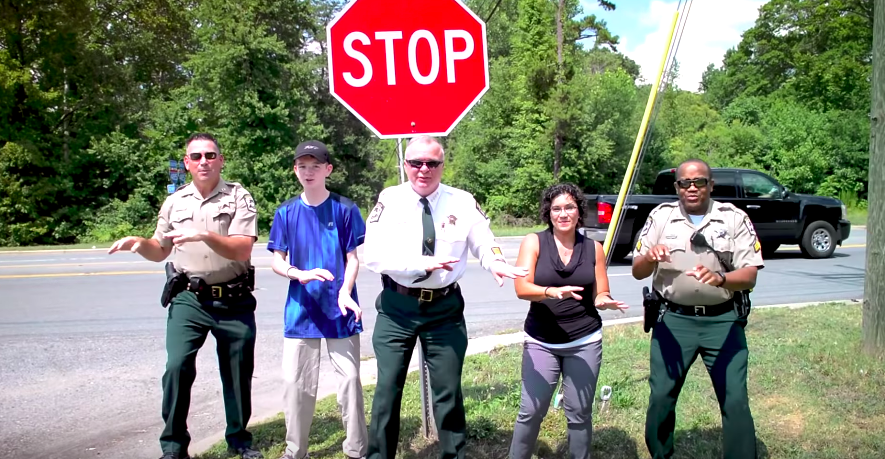 The next and final song of the medley is the fan favorite "We Go Together," where many participants throughout the community were featured dancing with the police officers and other staff members. The head honcho himself was even getting in on the fun! They look like they're having so much fun!
Story Continues on Next Page (And Yes, We Have The Video) 🙂