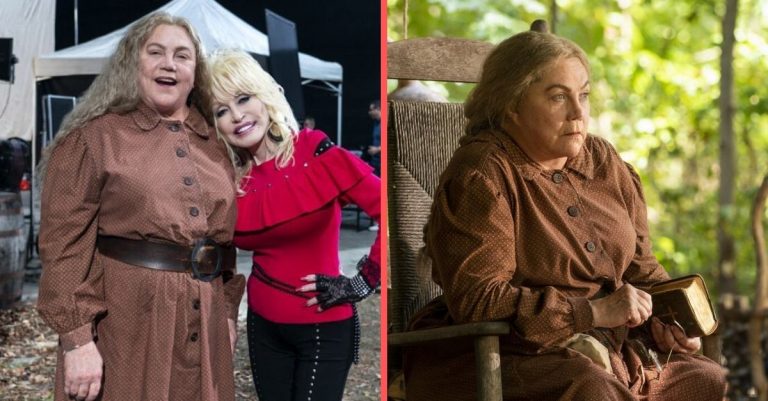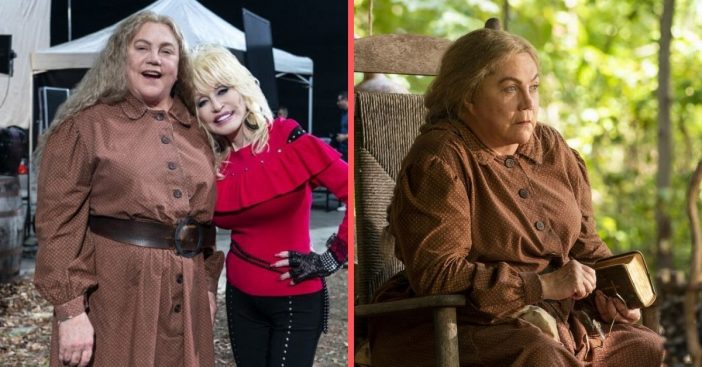 Dolly Parton's new Netflix series Heartstrings premieres today, November 22, 2019. All of the episodes are based on some of Dolly's most popular songs and the stories that inspired them. For instance, one of the episodes is called "These Old Bones." The cast includes Kathleen Turner (Miss Mary Shaw aka Old Bones), Ginnifer Goodwin (Genevieve) and Kyle Bornheimer (Landon).
Turns out, Kathleen Turner wasn't sure about her role as Old Bones at first. She admitted to PEOPLE that she couldn't see herself playing a 'hill woman' or a 'mountain woman.' However, Dolly finally got her to say yes to the role! In addition, Kathleen ended up being intrigued by a role that she had never tackled in her long career.
Dolly convinced Kathleen Turner to play a 'hill woman'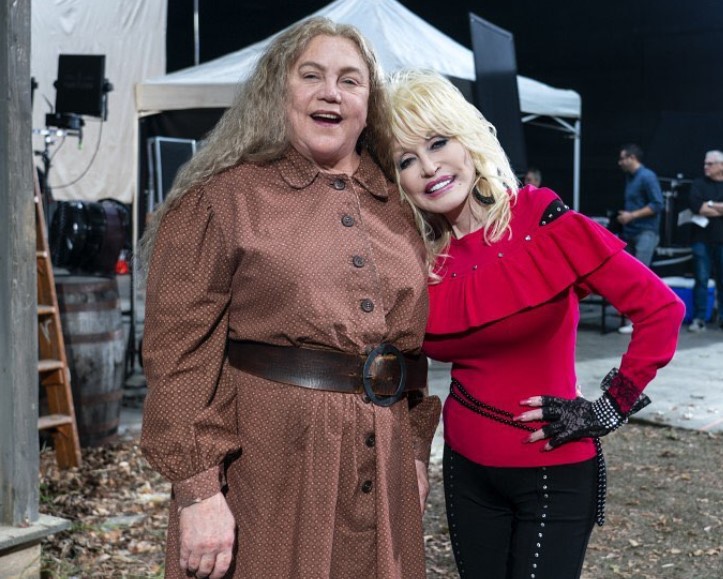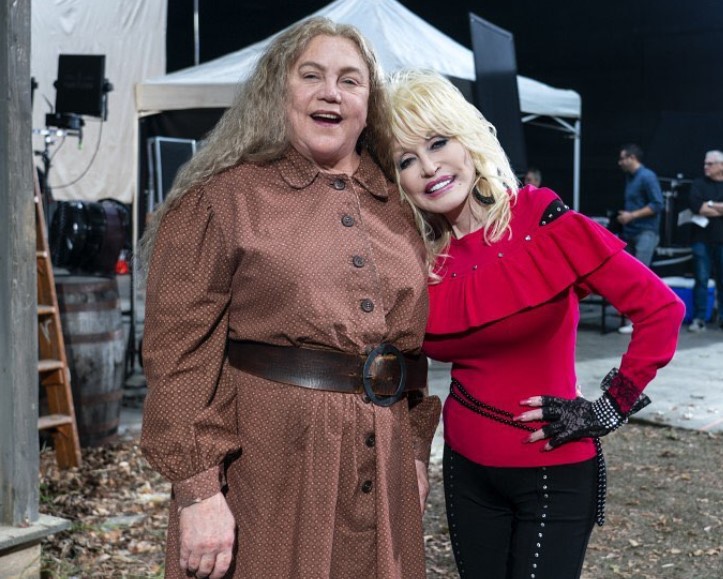 Dolly called up Kathleen and admitted that the character of Old Bones was very important to her. In fact, the song and the story are based on something that happened to Dolly in real life. For instance, Dolly had her own real "Old Bones" when she was a child. She said she would often visit her to get cookies or cornbread.
RELATED: First Look At Dolly Parton's New Netflix Series 'Heartstrings'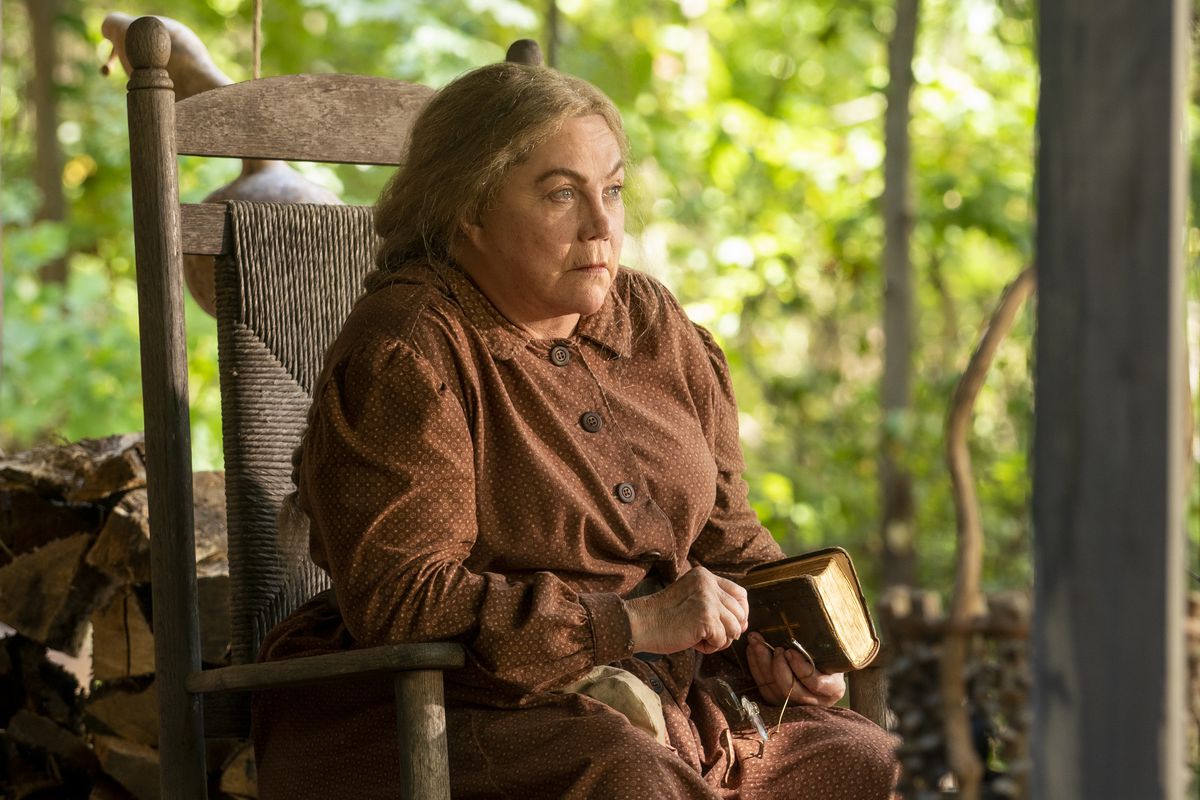 Dolly shared the story with Kathleen. She said, "That one is very involved with people I grew up with and my own family about the prophets and kind of having the gift of prophecy, being clairvoyant. My own mother, a lot of my own relatives, and that's the old bones character (in the show)."
In addition, she continued, "That was a lady that had kind of predicted in my young years, and I was just a little kid … she said I was anointed, and I was going to do great things, and I asked Momma, 'What's that word mean?' She said, 'That just means God had his hand on you.' And so, I feel like he did."
https://www.instagram.com/p/B5Jv-LlASWD/
The plot summary reads, "A big-city lawyer comes home to Tennessee to convince an alleged 'witch' (Old Bones) to sell her land to a mining company. She wrestles with her past and the future of the town."
Kathleen said that all of the episodes in Heartstrings have a sense of faith in them, and how good will always win over evil. Kathleen also said that Dolly is so sweet and she couldn't say no to her. In conclusion, watch the entire interview below: