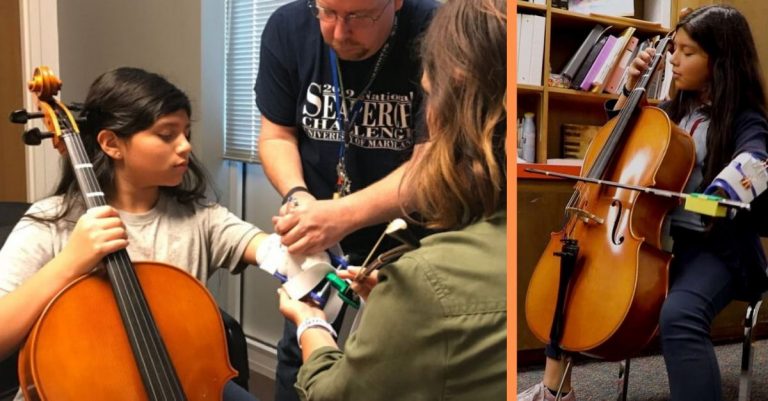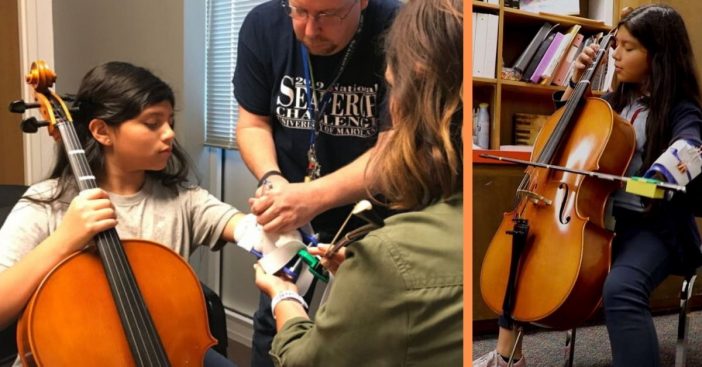 Kayla Arqueta dreamed of being a cellist. This is in spite of being born without a left forearm and hand. She was an advocate for herself as much as her school's music instructors were. Through determination and a proactive attitude, she received just the right tools for her to follow her dreams.
Kayla networked and stayed the course to reach her goal. Her actions finally connected her with a group of students who had recently acquired several 3D printers. With their specialized tools and enthusiasm for helping Kayla, the teenagers made a specialized prosthetic so she could create beautiful music as she so desired.
Kayla's dream of becoming a cellist has touched many people's hearts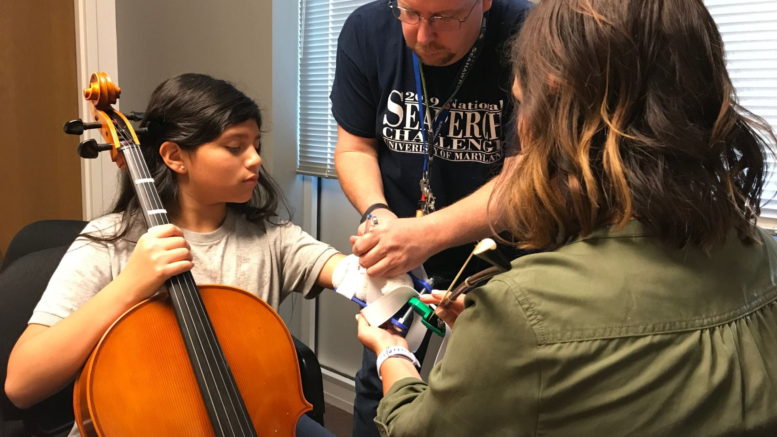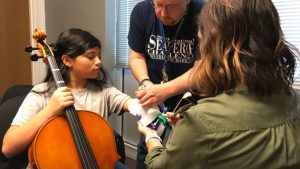 Kayla remained a proactive force from the get-go. It was she who saw the beautiful work musicians are capable of and nurtured her desire to do the same. But her story and grit inspired many other people to jump into action as well. The Austin Middle School orchestra director, Carly Addison, researched other cases of musicians missing a limb. In her research, she found examples of special prosthetics allowing individuals to play their instruments. Addison, in turn, reached out to Nimitz High School's engineering teacher Dwight Davison.
RELATED: Teen Girl Born Without A Leg Donates Barbies With Prosthetic Legs To Local Hospital
Addison contacted just the right person for her aspiring cellist. The engineering department's new 3D printers allowed Davidson and a group of volunteer students to assemble a special prosthetic. By taking Kayla's measurements, the team of volunteer students and their teacher made a custom design perfect for Kayla. The device that resulted from these efforts changed Kayla's entire world for the better. Prosthetics are continuously reaching new milestones and this one is no exception.
All it takes is some well-deserved success and easily-bestowed kindness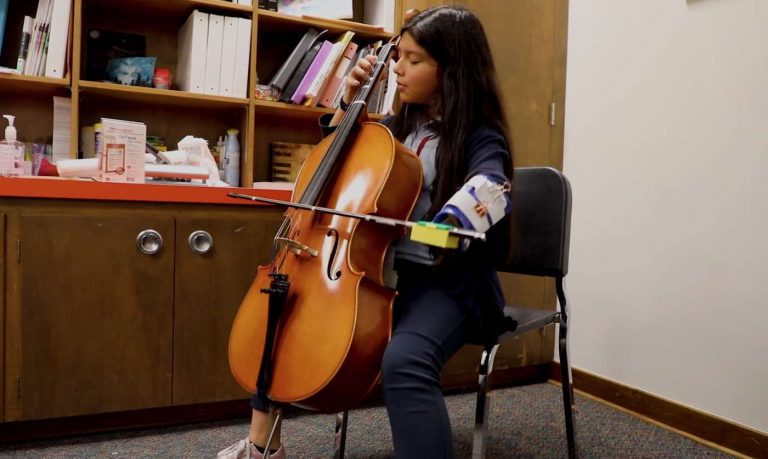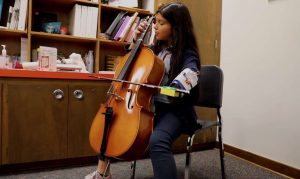 For the engineering students at Nimitz High School, they had the chance to use their knowledge to easily help someone follow her dreams. An orchestra director got to see the birth of a fresh new talent. And Kayla herself found a whole new realm of opportunity opened up to her. "I learned that people are willing to help, and that it's okay to be different," she stated.
It is clear to everyone involved that Kayla displayed a lot of strength throughout this journey. Her school's orchestra director did not dare discourage her when this all began. "I couldn't look at Kayla and say no," Addison said. "When you see a kid advocate for themselves, you just have to do it." She went on to acknowledge the gratifying feeling of strength this gave Kayla. "You can see how empowered she's been by being accepted and encouraged by all of the other musicians in her classroom." Kayla herself hopes others can take something from her story. "I would like other students to know that life is challenging, but everyone is going to love you for who you are."
Kayla's Cello.mp4 from Irving ISD on Vimeo.