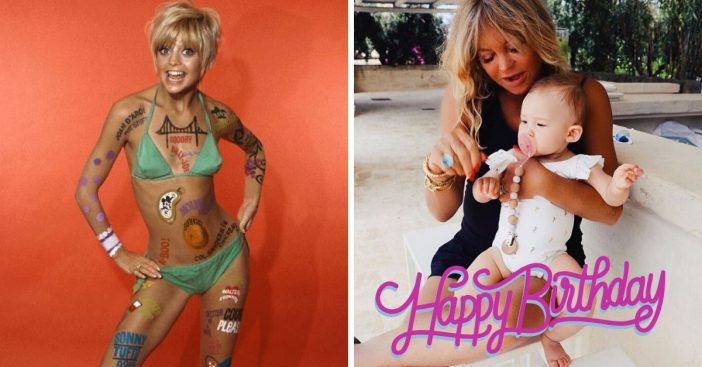 Actress Goldie Hawn recently turned 74 years old. On her birthday, Goldie Hawn's kids shared some photos to celebrate their mom. Goldie is the mother to Kate Hudson, Oliver Hudson, and Wyatt Russell. Kate shared a touching message to her mother and including a new photo of her daughter Rani Rose. Rani is now just over a year old.
In the photo, Goldie is holding Rani. Kate captioned the photo, "The two most important ladies in my life and it happens to be one of their birthdays. Happy Birthday beautiful Mama @goldiehawn #HipHipHooray." Goldie commented, "Oh! I love you, my baby girl!!" She also added lots of heart emojis.
Goldie Hawn's kids share birthday tribute posts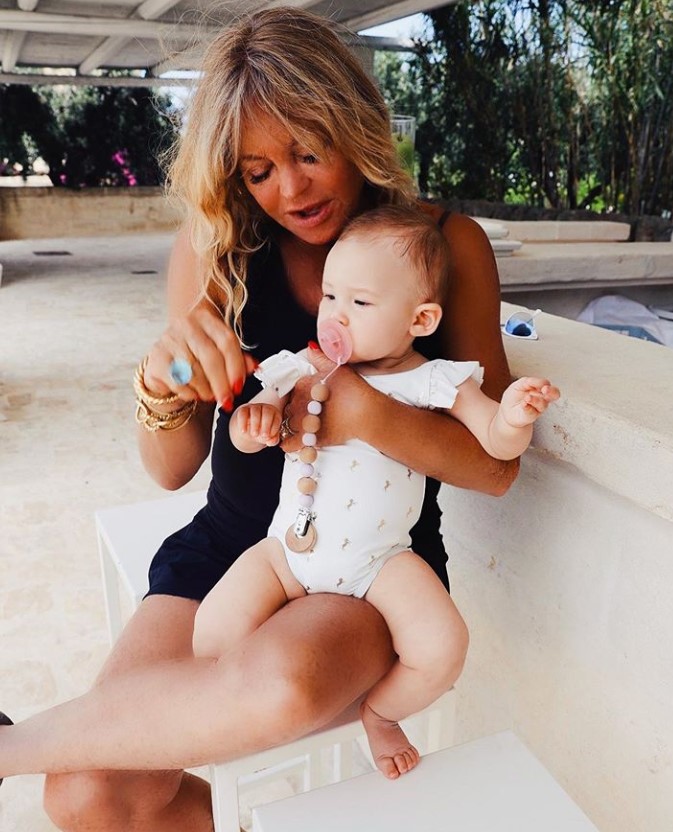 Goldie's son Oliver also shared a birthday post on Instagram. He shared a throwback photo of Goldie wearing a green bikini with words and pictures painted on her body. This photo is from 1969! Do you remember it?
RELATED: Goldie Hawn Wishes Granddaughter Rani Rose A Happy 1st Birthday In Sweet Post
He wrote, "Happy birthday day to this girl who happens to now be my mother!!!! And I apologize for stretching your stomach but your bounce-back was all world… I love you Ma! Keep saving the world! @goldiehawn"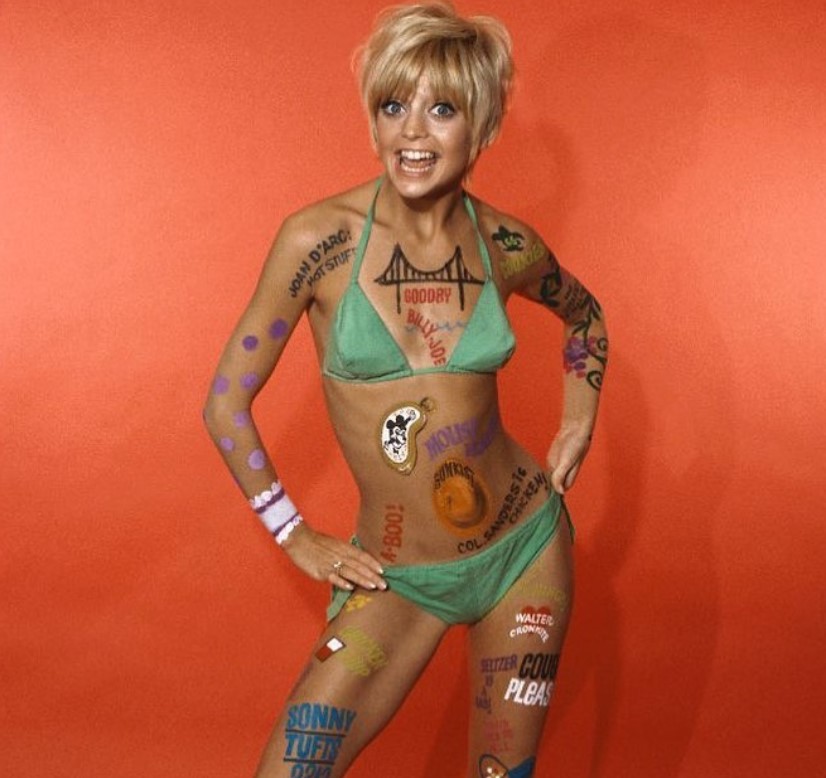 Goldie commented, "Oh honey. I love you and my tummy that held you. It served us well!" Her youngest son Wyatt doesn't appear to be very active on social media, but we bet he gave her a birthday wish in person!
Happy birthday to Goldie! She looks so fantastic in her 70s. Check out the interview below where Goldie talks about putting her family before her career. Lucky for her, she has some great kids, grandkids and an incredible career.