Upon its maiden voyage on June 7, 1958, the SS Edmund Fitzgerald became a famous name.  She transported taconite iron ore from mines near Duluth, Minnesota, to ironworks at other Great Lakes ports including in Detroit and Toledo. On the date she first launched, she was the largest ship on the Great Lakes. She set her own haul records only to be the ship to break them.
Just months later, she became the largest ship to sink there too. With a captain known for playing music over the ship's intercom for crew members and people on land alike to hear, silence became especially eery. But the silence did replace the sounds of merriment boat watchers came to love from Edmund Fitzgerald. The entire crew of this celebrated freighter perished in her sinking that remains a subject of mystery to this day. Experts are, however, honing in on contributing factors to this devastating incident. After careful research, here is what many have come to believe.
Some factors were simply beyond their control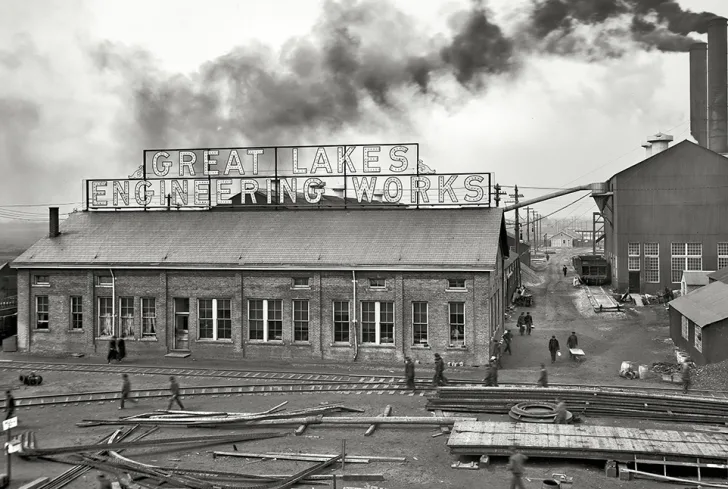 In general, the consensus stands that Edmund Fitzgerald faced horrible weather conditions during that fateful voyage. On November 9, 1975, a storm with historic repercussions began to brew first over Kansas. It gathered strength throughout its own journey before it would encounter Edmund Fitzgerald on Lake Superior, where she was captained by Ernest McSorley.
RELATED: Six Things You Should Never Do While Sailing On A Cruise Ship
By 2:15 p.m. she had finished loading 26,116 tons of taconite. Job done, she set off for Detroit's Zug Island. At 5 p.m. Edmund Fitzgerald passed Arthur M. Anderson and her captain, Jesse Cooper. Both became aware of a Gale Warning issued by the National Weather Service (NWS). The warning concerned all of Lake Superior.
Well-intended decisions actually contributed to the damage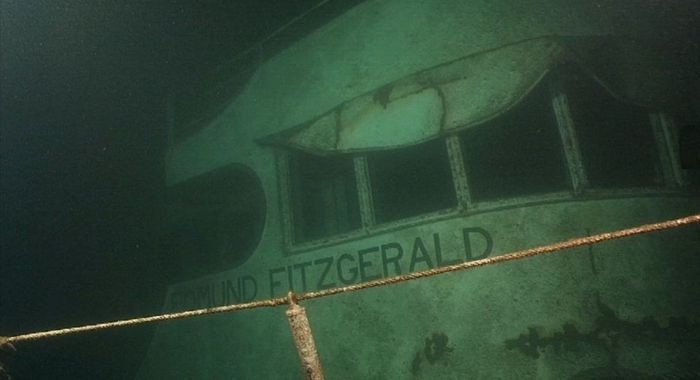 Both captains agreed to take the northern route for protection against the coming gale. Still out and about at 2 a.m on November 10, they found themselves hearing a new warning by the NWS, this one upgrading the previous announcement to a Storm Warning. Winds were predicted to reach 35 to 50 knots with waves up to 15 feet.
The sinking of Old Fitz, as she was sometimes called, required a lot of factors to gracelessly and brutally align into a horrific accident. The timing of her location put Edmund Fitzgerald right in the heart of the storm. The ship lost some momentum around 3 p.m. when they lost sight of Arthur M. Anderson. Captain McSorley assured Captain Cooper he would slow to let them catch up. But moments later, all ships received the order to find a safe place to dock and that the lakes were closed.
The SS Edmund Fitzgerald sustained heavy damage in a volatile area with no signs of slowing
By 3:20 p.m. Old Fitz was in trouble. McSorley contacted Cooper and listed the dangers he faced, stating, "I have sustained some topside damage. I have a fence rail laid down, two vents lost or damaged, and a list." Despite an already hazardous barrage of poor conditions, the ship was not in for a break; rather, this was only the beginning. Both inside and out of the vessel, conditions worsened. Edmund Fitzgerald lost power and encountered 43-knot winds and 12 to 16-foot waves. In the ensuing uncertainty, many believe the ship struck 6 Fathom Shoal, poorly marked as being on the northern side of a nearby island. Debates continue today, but if that was the case, it only added a costly new danger.
By 6 p.m., 25-foot waves began tossing the water – and everything in it – around. Despite assuring that "We are holding our own," the crew was not heard from again. Though the precise cause is debated – and includes being swamped, shoaled, facing structural failure, topside damage, or some combination – it is firmly believed timing and location are the primary factors. After the disaster, new regulations came into effect for ships traveling the Great Lakes. Outside of shipping procedures, it is also represented in various forms of media, from songs to books.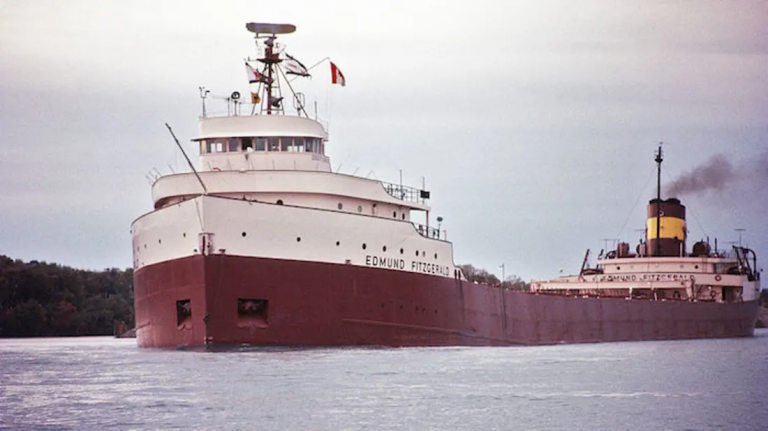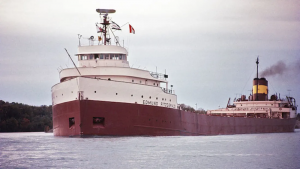 RELATED: First Titanic Dive In 14 Years Shows The Ocean Floor Swallowing Up Remainder Of Shipwreck