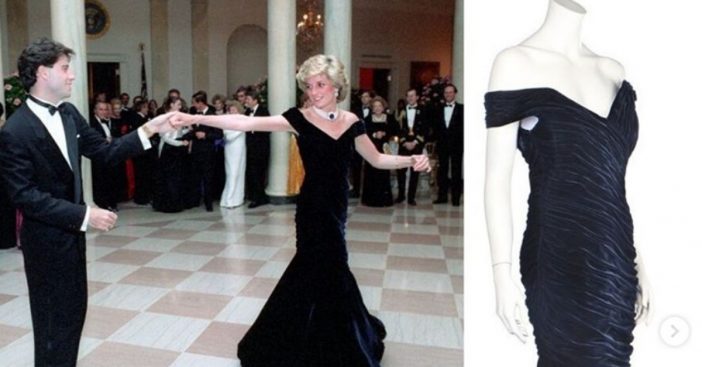 The iconic dark blue gown that Princess Diana wore while dancing with John Travolta is up for auction again. 

Kerry Taylor Auctions is handling the sale. 

In addition, they expect the gown to be sold for almost half a million dollars.
A famous gown that Princess Diana once wore is going up for auction once again. She wore the dark blue Victor Edelstein evening gown to a state dinner at the White House in 1985. While she wore the dress, the iconic photo of her dancing with actor John Travolta was taken.
The dress will be sold by Kerry Taylor Auctions' "Passion for Fashion" event. They expect the gown to be sold for about half a million dollars. Diana actually wore the evening gown many times. She is also wearing the gown in an official portrait taken in 1997.
Iconic Princess Diana gown up for auction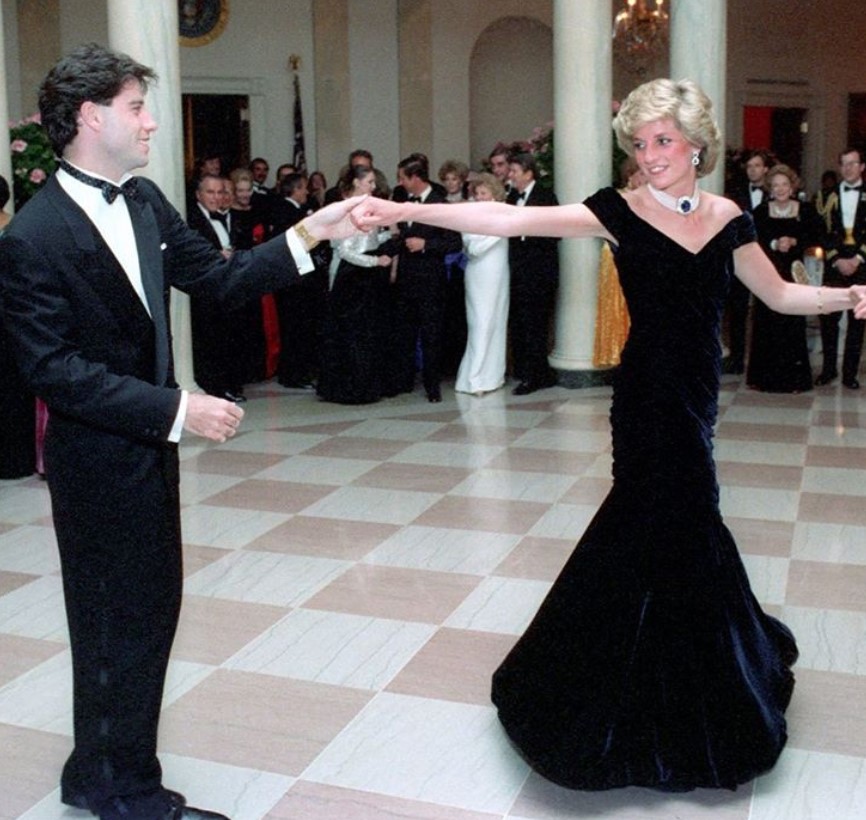 During the White House dinner, she wore the gown with a sapphire, diamond and pearl necklace, and sapphire and diamond earrings. The auction website wrote on Instagram, "Arguably the most iconic and memorable gown Princess Diana ever wore, second only to her wedding dress."
RELATED: The Truth Behind Princess Diana's Iconic Dance With John Travolta
The post continued, "Victor Edelstein made dresses for Princess Diana over an eleven-year period. She would often pop into his shop at 3-4 Stanhope Mews and look through the collections whilst her security guard waited outside. The Princess saw this model in his studio in burgundy and requested it be made for her in midnight blue."
The gown previously sold for $222,500 at Christie's in 1997. The gown was also recently on display at an exhibit called "Diana: Her Fashion Story" in London last year. The current auction starts on December 9, 2019. Click here to learn more.