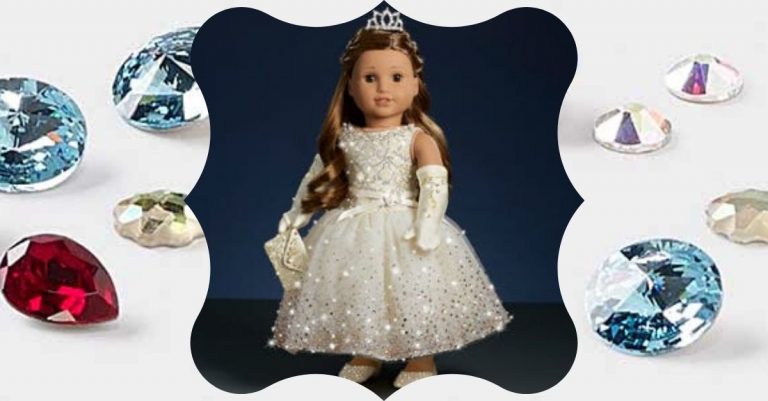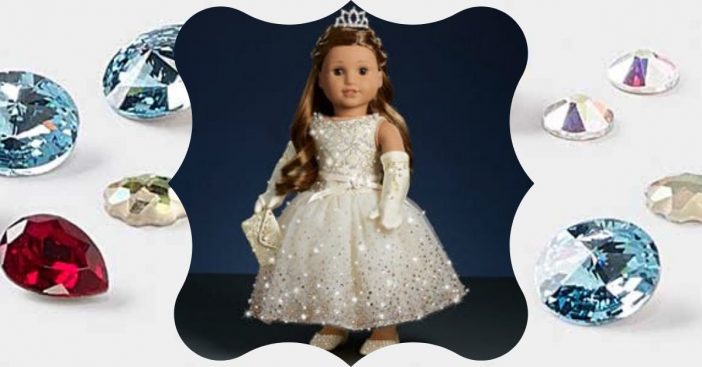 A new year and the passing holidays always prompt new products. Often, these new iterations are centered around a theme. Sometimes a restaurant releases new menu flavors and other times, a toy gets a new costume to suit a timely aesthetic. Established in 1986 and cherished by millions, American Girl followed that trend. On November 8th they unveiled the American Girl Holiday Collector doll, the stunning result of their collaboration with Swarovski.
When thinking about the winter holidays and season, you might think first of snow. How it glitters on the ground when it catches the light of a nearby window bedecked in festive tinsel and garland. When the sun breaks through the clouds, that chilly blanket on the ground can turn positively blinding. Well, American Girl certainly blinded everyone with their new glittering, bejeweled doll in a collaborative effort with gem giant Swarovski. She even has a price tag to match.
American Girl Partners With Swarovski For Holiday Doll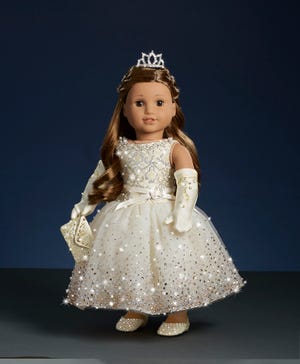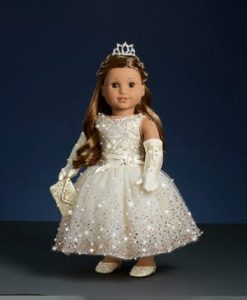 Two famous names in their field came together to create this American Girl doll. The doll company carefully designed a stylish outfit that prompts thoughts of a time gone by. With her tall gloves, classy clutch, and regal tiara, this newest doll looks fit for royalty.
RELATED: Amethyst Crystals, Known For Their Healing Powers, Are Huge In Alternative Medicine
Only royalty may be able to afford this doll after Swarovski added their contribution. Those gloves, that clutch, her tiara – all these and more are covered in Swarovski crystals. Every step this doll takes glitters even more than Dorothy's red shoes. Should she step onto the dance floor, her gown would swish with crystals and beads enough to make spots pop up in your eyes. In total, designers spent 40 hours hand-embellishing these dolls with 5,000 Swarovski beads and gems. That is also how much each of these limited-edition collector dolls cost: $5,000.
Limited Edition Collectors Doll Soon To Be Sold Out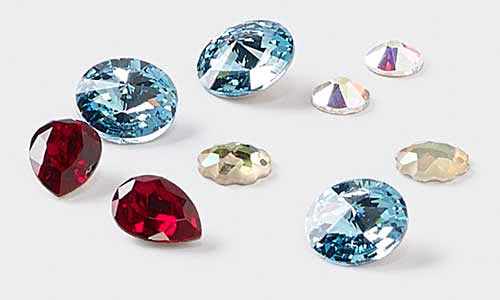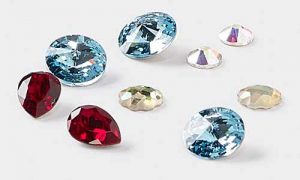 Despite their hefty price tag – most American Girl dolls cost around $98 – they may end up off the shelves pretty quickly. That's because there are only three and through December 31 they are set to sit in shop windows in New York, Los Angeles, and Chicago. Michelle Rice, senior vice president of operations of Swarovski Professional North America, voiced her own excitement at this project. "From creating bespoke collectible dolls to adding the Swarovski sparkle to their flagship stores and to the Christmas trees of thousands of homes across America with an exclusive ornament, our goal with this partnership is to make imaginations sparkle and who better to do that with than American Girl," she said in a statement.
American Girl general manager Jamie Cygielman is excited simply for these dolls to be decorations and opportunities to wow passersby. "We can't wait to light up the city together with our dazzling holiday window displays," he stated in a press release. Sometimes, new dolls represent a new angle the company is trying to embrace. In this case, it debuts a new collaborative effort that could be a sign of more new joint projects.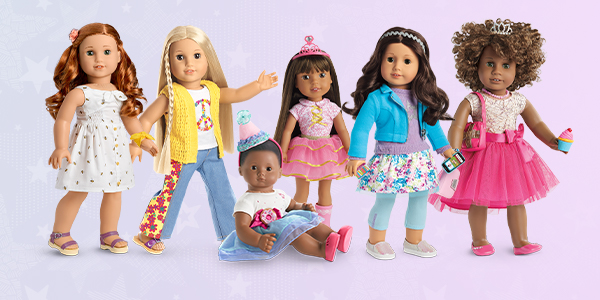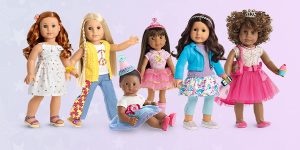 RELATED: Hershey's Casts A Glow On The Holidays With New Festive Chocolates