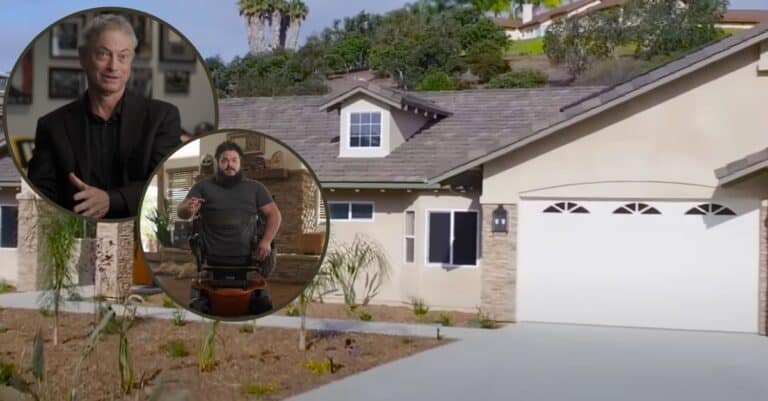 Gary Sinise gifted a custom-built home to a wounded veteran by way of his own foundation that helps give back to veterans. Jason Ross is the man who received the gift. He retired from the U.S. Marine Corps after serving as an Explosive Ordinance Disposal (EOD) expert in Afghanistan. An IED struck him so badly that he needed to have both legs amputated in addition to part of his pelvic bone.
To this day, he's been through more than 240 surgeries. But thanks to Gary Sinise's foundation, he lives in a custom-built smart home that is now completely tailored to his needs.
Gary Sinise gifts a custom-built home to wounded veteran, Jason Ross
A new documentary from AARP showcases everything about Ross's situation and how Sinise helped him out by giving him a whole new life. In the documentary, Ross recalls the moment the IED struck him and the trauma he still lives with to this day. "In a nutshell, whenever someone finds a device or an unexploded ordinance, we go in, and then we will do our utmost best to disarm it," Ross explained of his job. "Some of the best advice I got was, when you're going down range to go take care of whatever needs to be taken care of, stop thinking, 'Oh, I might die.' You're already dead."
RELATED: Gary Sinise's 'Forrest Gump' Character Inspired Him To Change Lives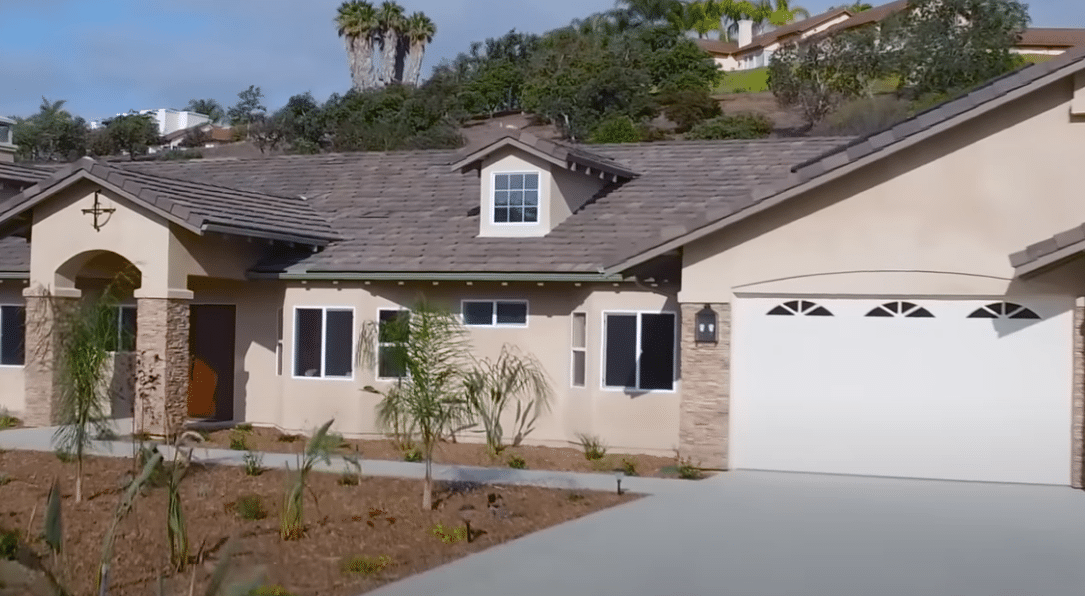 Sinise said he was completely taken aback when he saw the severity of Ross's injuries upon meeting him in the hospital. He told Ross that he was a living miracle. "It's a dangerous business, defending our country," Sinise says. "It's hard to imagine anyone surviving [what Ross went through]."
Sinise founded The Gary Sinise Foundation in 2011. Giving back to our nation's veterans is something that Sinise cares deeply about. In the 1994 film Forrest Gump, he plays the role of Lt. Dan who loses both of his legs in the Vietnam War and has to come to terms with the fact that he might need a little extra help doing the things he once did before. Since 2011, the foundation has managed to build 74 special smart homes for injured veterans, bring over half a million meals to veterans, and send out more than 300 relief grants to first responders.
According to Outsider.com, Sinise also says that as time has gone on, he's become less interested in chatting with veterans about their traumas and more interested in chatting with them about the next phase of their lives, with the help of his foundation.