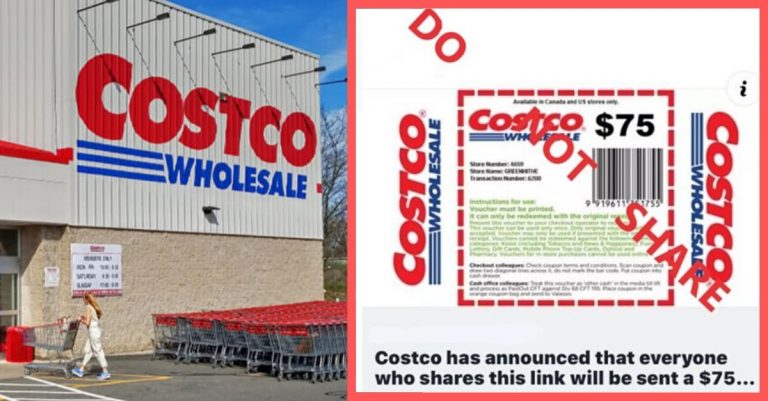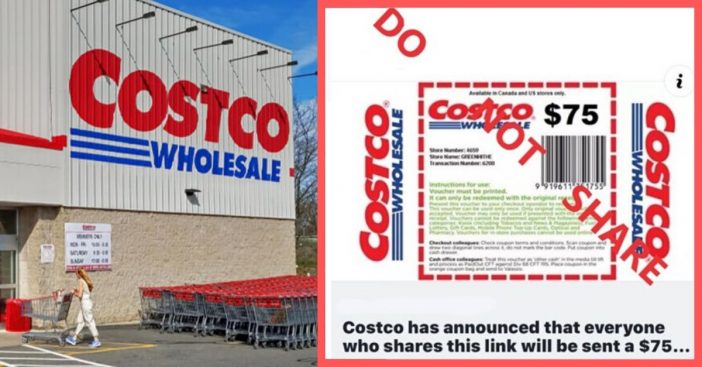 Costco is warning shoppers and members to stop re-sharing a 'scam' post about a $75 coupon on social media.

The wholesale club says that it is a complete 'SCAM'.

This kind of hoax has been affecting other companies as well like JetBlue Airlines.
Costco has now become the target of a new social media scam. A fake $75 coupon has been circulating on social media, claiming everyone who re-shares it will receive a $75 voucher. Costco was quick to notify Facebook that this was a complete hoax. They would also post a message to their own Facebook page, saying,  "Costco is NOT giving away $75 coupons."
Moreover, the company urges its shoppers and members that "this offer is a SCAM, and in no way affiliated with Costco." This fake coupon hoax has been a recurring issue with the wholesale club and has been affecting many other companies as well. One company that I've seen fall under this hoax includes the airline JetBlue (where if you share a link, you'll get 2 free tickets).
Costco warns shoppers about re-sharing this fake $75 coupon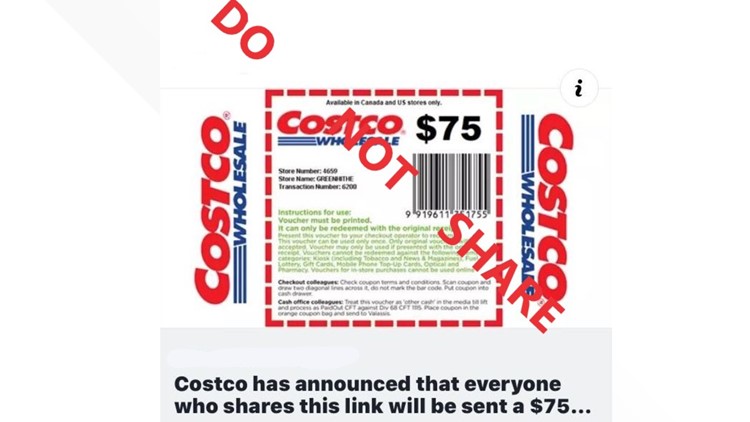 Basically, if you see something like this come up, check the source. If the link isn't coming directly from Costco's website, it likely has nothing to do with them. These kinds of posts can come up for any kind of company, so it's important that you check the source, don't click the link, and don't reshare it. If you can, it's best to report the post altogether to try and get it removed from social media.
RELATED: The Reason Why Those DNA Tests Are Misrepresenting
Have you ever come across one of these posts? Check out this story about a fake coupon from "Costco" about 3 years back.