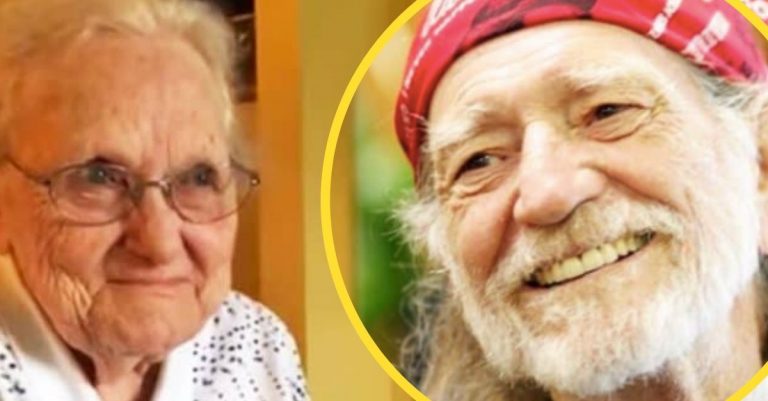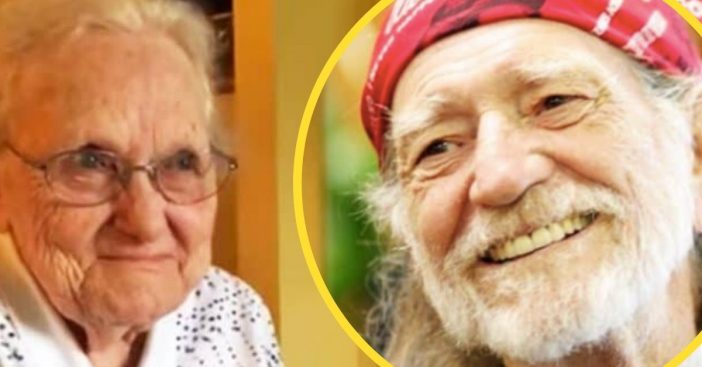 92-year-old Lyndel Rhodes couldn't contain her excitement when she learned that country icon Willie Nelson recorded a song she wrote. Rhodes had written a song a very long time ago called "Little House on the Hill." In 2016, her son, famed songwriter and producer Buddy Cannon, would help in making his mom's dream of becoming a published songwriter come true.
Cannon has worked with a wide range of artists like George Strait, Bill Anderson, Jamey Johnson, Reba McEntire, George Jones, Willie Nelson, and Merle Haggard. It was because he had worked so closely with Nelson before that Cannon felt he could pitch his mom's song to him. "Little House On The Hill" would become the lead-off track for Nelson's 2017 album God's Problem Child.
Willie Nelson records "Little House on the Hill," written by Lyndel Rhodes
https://www.facebook.com/photo.php?fbid=10155827877667801&set=a.64336792800&type=3&theater
Cannon filmed his mother's reaction to listening to the recording for the first time at her house. It was in celebration of her first-ever songwriting credit. We can hear the song playing in the background when Cannon asks, "What are you listening to?" She responds, "Little House on the Hill." When she is asked if she wrote the lyrics to the song, she humbly says she "tried to."
RELATED: These Two Cats In Dolly Parton, Willie Nelson Costumes Are Winning Halloween
When Cannon asks her who's singing it, she replies "Mister Willie." So sweet! Rhodes begins singing along to the song with Nelson. The camera pans down to her feet, which were
tip-tapping in red slippers
in excitement! It's truly one of the
most heartwarming videos
out there right now. You need to see it to believe it!