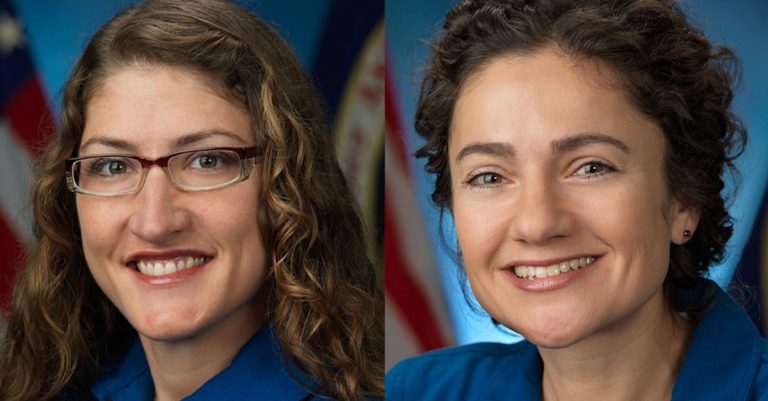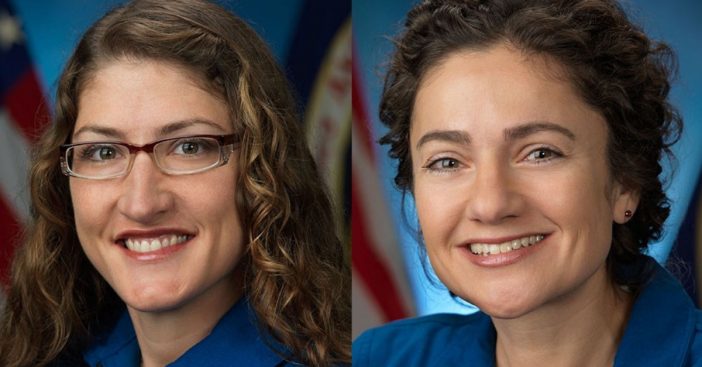 Today marks a historical event.

NASA is conducting the first all-female spacewalk. 

It is being conducted by Jessica Meir and Christina Koch. 
Today is an exciting day! NASA is conducting the first all-female spacewalk outside of the International Space Station. Astronauts Jessica Meir and Christina Koch are walking in space today. It officially began this morning at 7:38 a.m. ET and will go on for about six hours.
If you are watching the live stream below, you'll see that Jessica's helmet reads number 11 and Christina's reads 18. This is Jessica's very first spacewalk, and this is Christina's fourth. They follow in the footsteps of 12 other women in the United States who have performed spacewalks.
The first woman to conduct a spacewalk was in 1984
Russian Svetlana Savitskaya was actually the first woman to conduct a spacewalk in 1984. Soon after, NASA astronaut Kathy Sullivan went out in space. After that, now 14 women have conducted spacewalks over the years.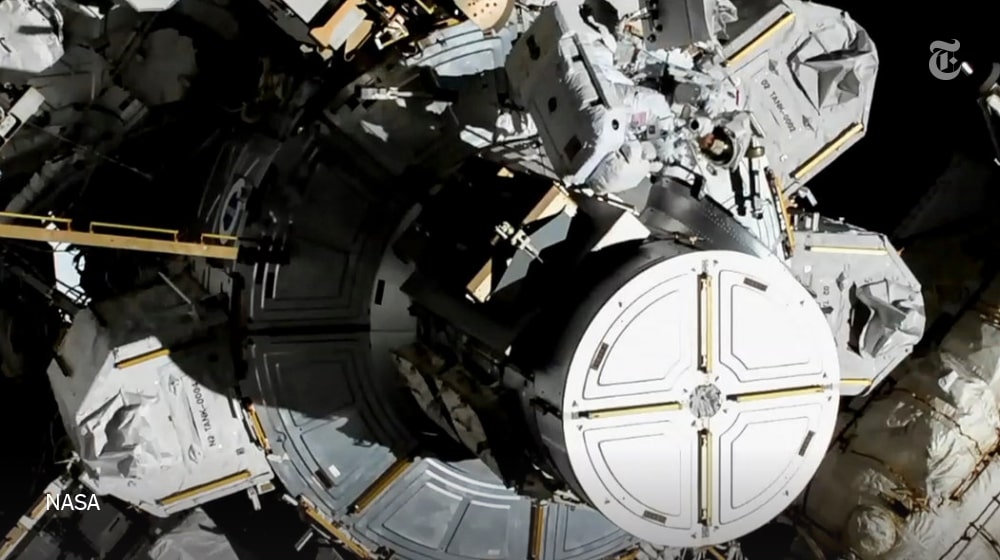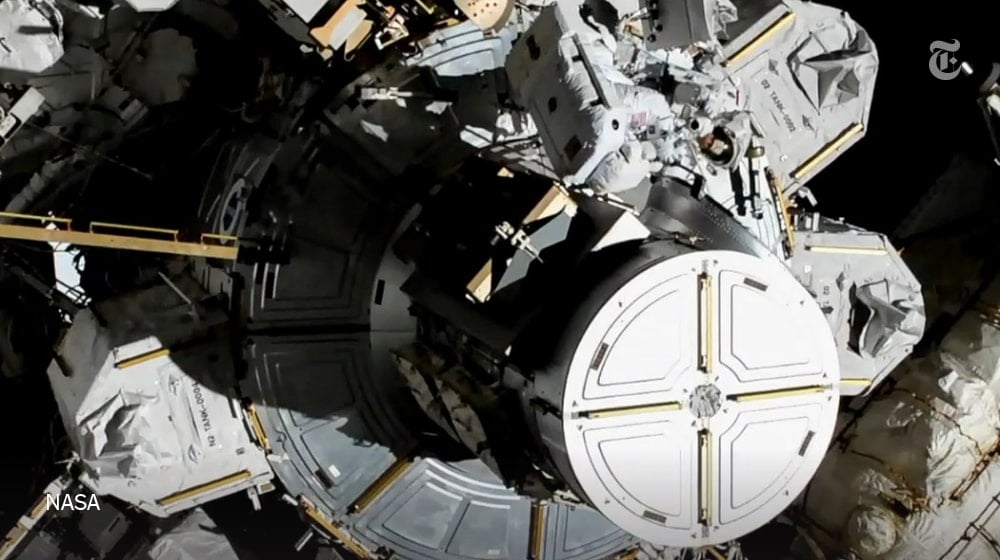 According to KCCI, Christina said, "I think it's important because of the historical nature of what we're doing and that in the past, women haven't always been at the table. It's wonderful to be contributing to human spaceflight at a time when all contributions are being accepted, when everyone has a role and that can lead, in turn, to an increased chance for success. There are a lot of people that derive motivation from inspiring stories from people that look like them and I think it's an important aspect of the story to tell. "
Learn what the women are doing during the spacewalk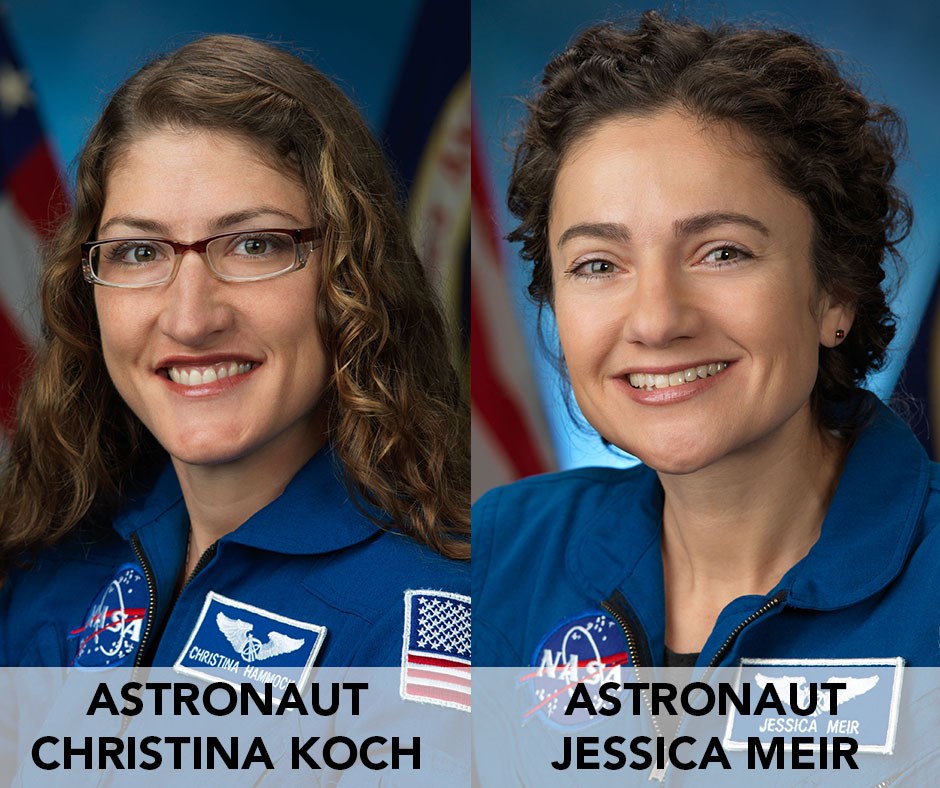 Jessica added, "What we're doing now shows all the work that went in for the decades prior, all of the women that worked to get us where we are today. I think the nice thing for us is we don't even really think about it on a daily basis, it's just normal. We're part of the team, we're doing this work as an efficient team working together with everybody else, so it's really nice to see how far that we've come."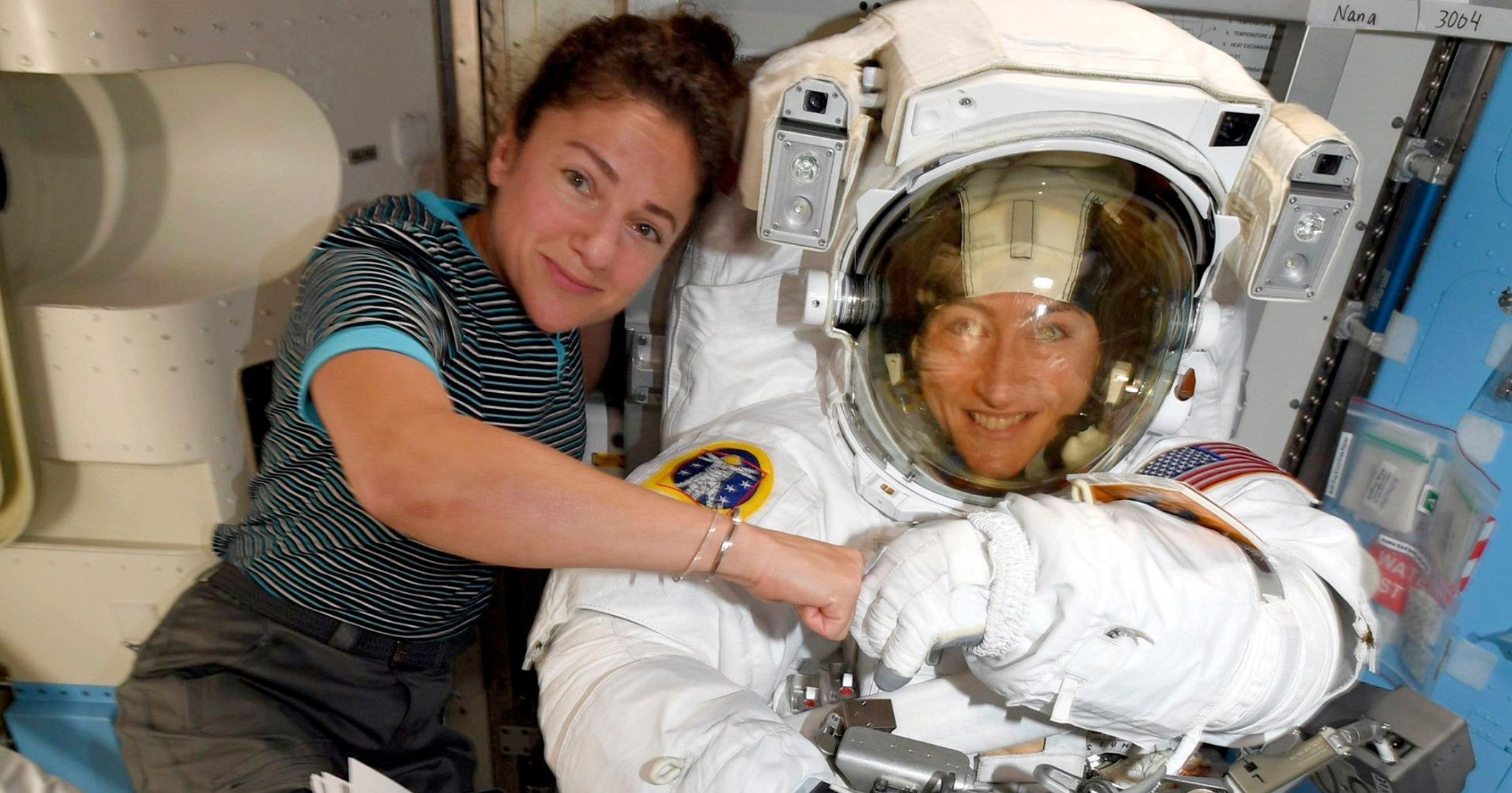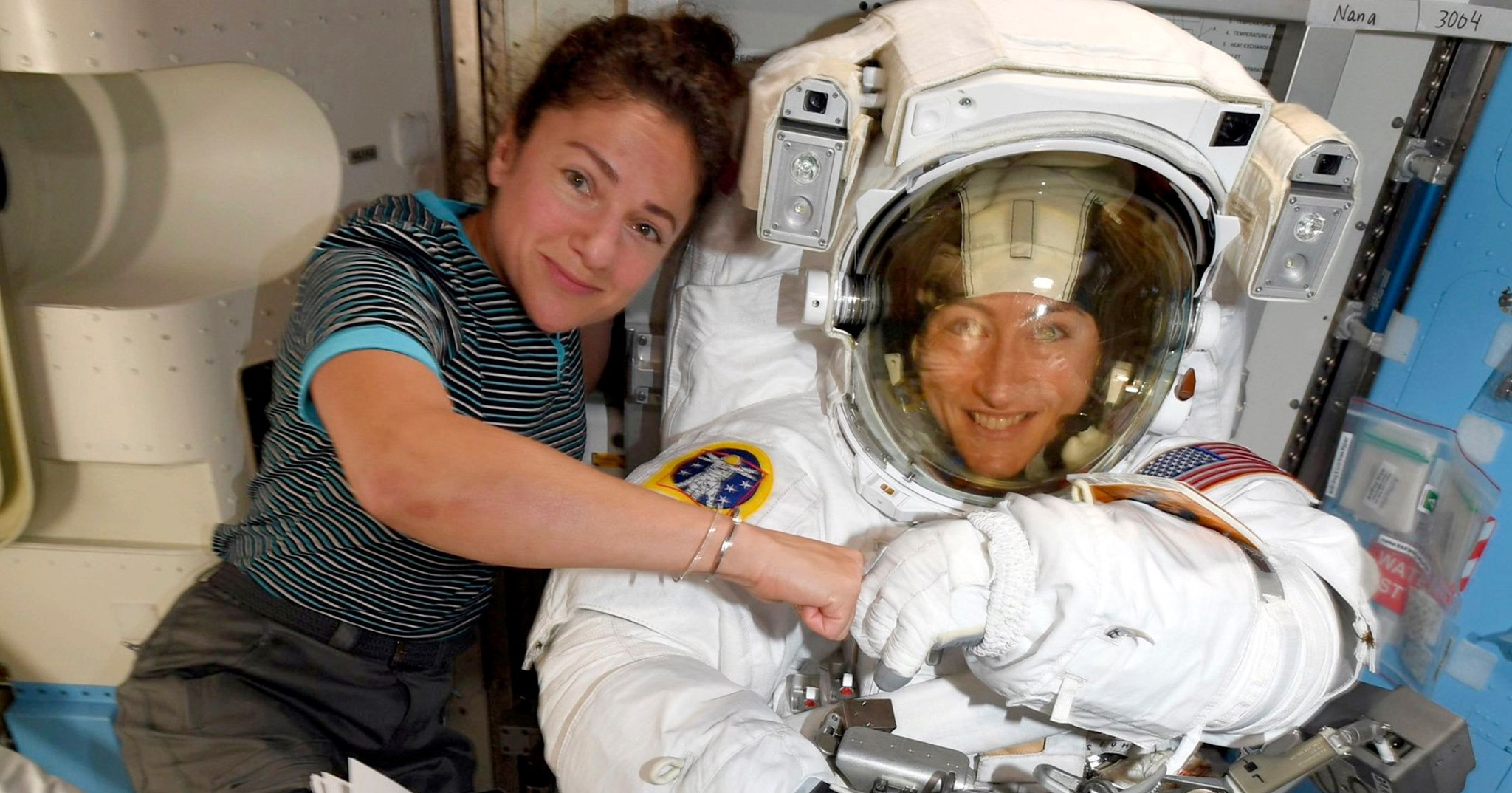 So, what are Jessica and Christina actually doing during the spacewalk? They will be replacing a faulty battery that will increase power to the space station. "Luckily, the faulty unit hasn't changed anything for the astronauts or experiments on board. The unit regulates the charge in the batteries from the solar arrays as the station orbits at night around the Earth."
Both women admit that spacewalks are very physically challenging. Christina has been on the International Space Station since March 14 and will remain until February 2020. This makes her time the longest single spaceflight by a woman. All in all, lots of historical moments happening!
What do you think of the first all-female spacewalk? Check out the live stream below: