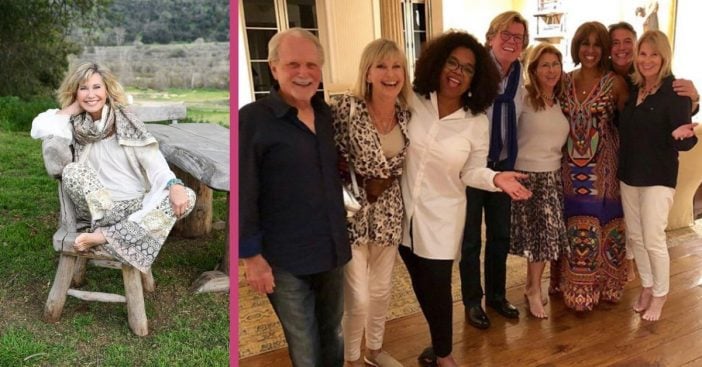 Many have been rallying behind Olivia Newton-John as she battles cancer for the third time. Former Grease co-star John Travolta is one of the many who have been supportive of her time and time again. Now, Oprah Winfrey and Gayle King have paid a surprise visit to their friend during her cancer battle.
Newton-John posts a photo of the gang together on her Instagram account. "Wonderful surprise evening with some special friends, 🧡" she writes. Everyone looks just so happy to be there!
Surprise get-together from Oprah and Gayle King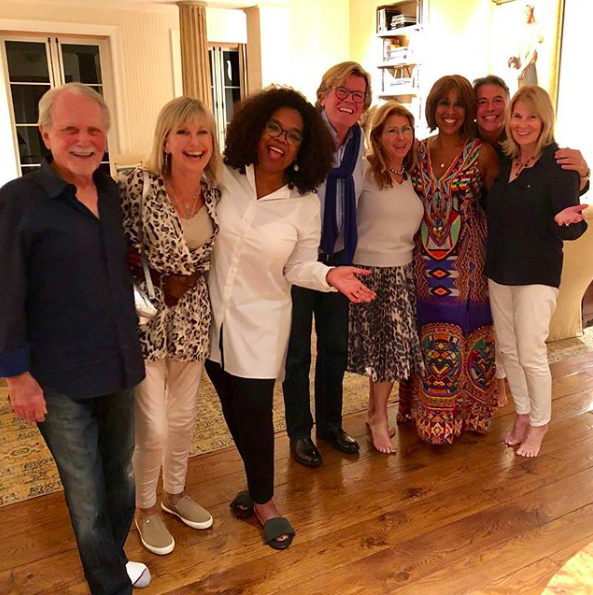 The actual reason for the surprise get-together was unknown, but we do know that Newton-John will be celebrating her 71st birthday on September 26th. Actress Jane Seymour comments on the photo of the crew together. She says, "So great to see you all. Wish I could have been there, love to all."
The news of this get-together comes shortly after Newton-John opened up about her struggles to stay positive amid her cancer battle. In an interview with Entertainment Tonight, she says, "I just want everyone to know, I'm here, I'm doing great. I'm doing really well and I'm really healthy. It was a challenging year because I broke my sacrum and I had to learn to walk again and everything. But I am strong and I am back and I'm feeling good and loving every minute."
Newton-John has been through the wringer with cancer before
Newton-John first battled cancer in 1982 and underwent a partial mastectomy in addition to reconstruction surgery. She then receives a diagnosis a second time in 2013 and a third in 2018. She was admitted to her own facility, the Olivia Newton-John Cancer Wellness & Research Center in Australia, and stayed there for three weeks.
It's now been reported that the star plans to raise even more money by donating her own valuables, including parts of her Grease wardrobe. This includes the stunning leather jacket she sported at the end of the film and the matching leggings. They had been put away in her closet for the last 40 years!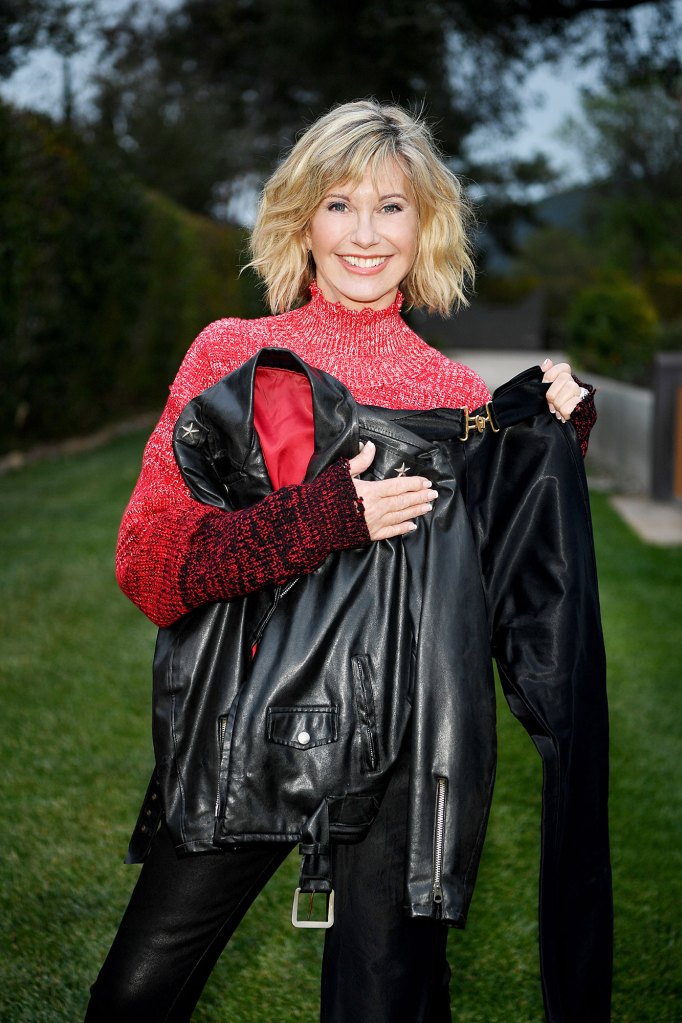 Additionally, Newton-John opens up about how her cancer diagnosis has been for her mentally on Australian TV's Sunday Night. She says, "When you're given a cancer diagnosis or a scary illness diagnosis, you are suddenly given a possibility of a time limit. If you believe the statistics, you're going to make them happen. If somebody tells you, 'you have six months to live', very possibly you will – because you believe that."
She definitely does a fantastic job at staying positive and hopeful despite everything! We are sure that the surprise get-together from her friends helps, too.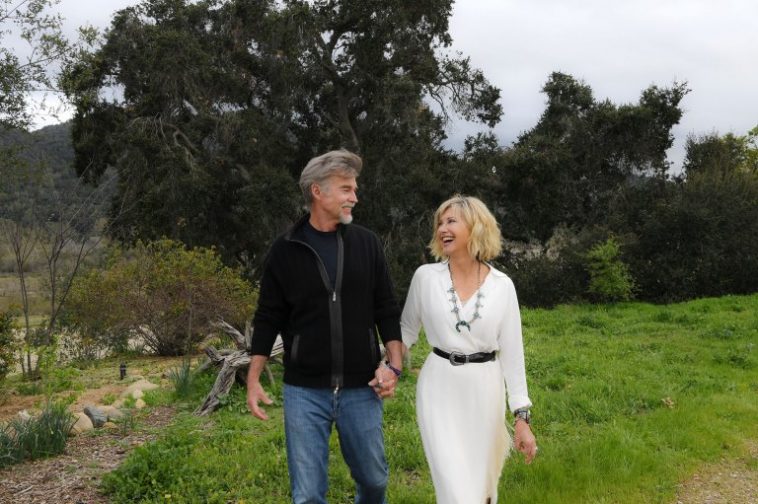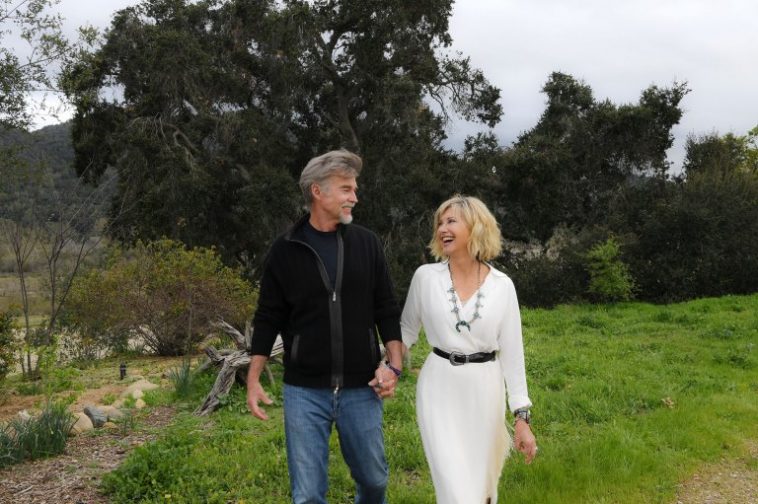 We are praying for you, Olivia!