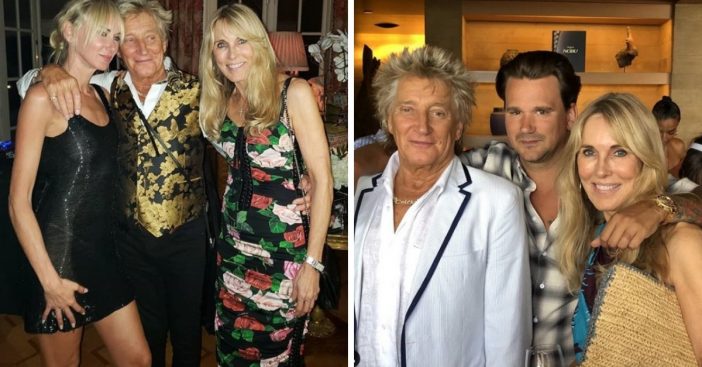 Rod Stewart is known for being a fantastic musician and for his infamous relationships. Rod has a total of eight children with five different women. He has been married three times and is currently married to model Penny Lancaster-Stewart. Recently, to celebrate his daughter Kimberly's 40th birthday, he reunited with some of the mothers of his children!
It seems there is no bad blood between Rod and his exes. During his daughter's 40th birthday, he posed with his current wife Penny and three of his exes, Kimberly's mom Alana Stewart, Rachel Hunter, and Kelly Emberg. Some of the women shared the photos on Instagram.
The photo of Rod, his wife, and three of his exes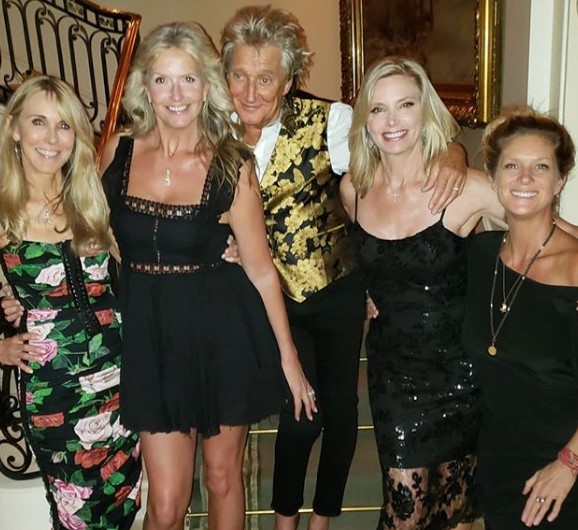 Kelly posted several photos and a video from the birthday party and captioned the post, "#happybirthday@thekimberlystewart! Can't believe you are 40! You looked radiant last night! #birthdaybash. A mother's reunion!" It is so special that they can all get together with no drama.
One of Rod's other children, Sean, turns 39 on September 1st. Sean and his mother Alana met up with Rod to celebrate an early birthday lunch. They shared a photo of the special occasion on Instagram as well.
Rod will be performing in Las Vegas, California, and the U.K. this year
In addition to celebrating some of his kid's birthdays, Rod is getting ready to be very busy with his career! He currently has a Las Vegas residency called "Rod Stewart: The Hits" at The Colosseum at Caesar's Palace. He resumes his shows on September 18, 2019.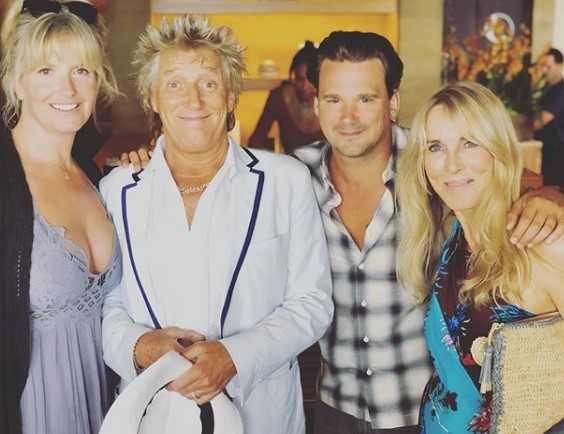 He will also be performing in California and the U.K. during the end of the year. Have you ever seen Rod Stewart in concert? Did you realize that he has a total of eight children with five different women?
To recap, his first daughter Sarah was born in 1963. She was actually raised by adoptive parents but reunited with Rod later in life. He had two children with his first wife Alana, Kimberly and Sean. He then had a daughter named Ruby with Kelly Emberg. Next, he had two children with his second wife Rachel, Renee and Liam. With his current wife Penny, he has two children Alastair and Aiden.