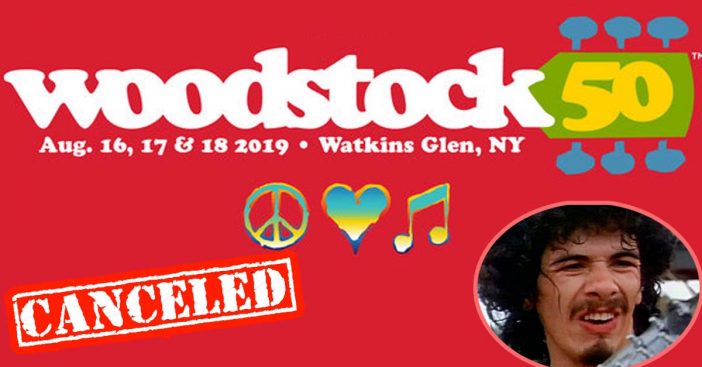 It has been reported that the official 50th anniversary Woodstock music festival has been canceled by the financial investors. Officials in association with Dentsu Aegis Network (which was funding the festival) released an official statement to Billboard on the cancelation.
In short, the investors believe that the festival will not be able to be executed properly to live up to the Woodstock name. The event was scheduled to take place in Watkins Glen, NY for three days in August 2019.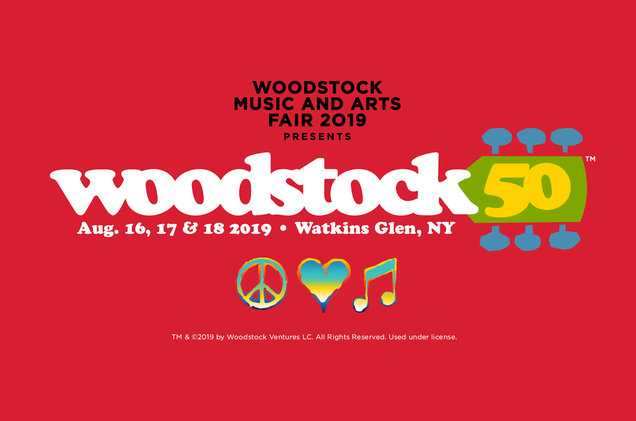 The statement released by the event officials to Billboard said, "It's a dream for agencies to work with iconic brands and to be associated with meaningful movements. We have a strong history of producing experiences that bring people together around common interests and causes which is why we chose to be a part of the Woodstock 50th Anniversary Festival.  But despite our tremendous investment of time, effort and commitment, we don't believe the production of the festival can be executed as an event worthy of the Woodstock Brand name while also ensuring the health and safety of the artists, partners and attendees."
They go on to say, "As a result and after careful consideration, Dentsu Aegis Network's Amplifi Live, a partner of Woodstock 50, has decided to cancel the festival.  As difficult as it is, we believe this is the most prudent decision for all parties involved."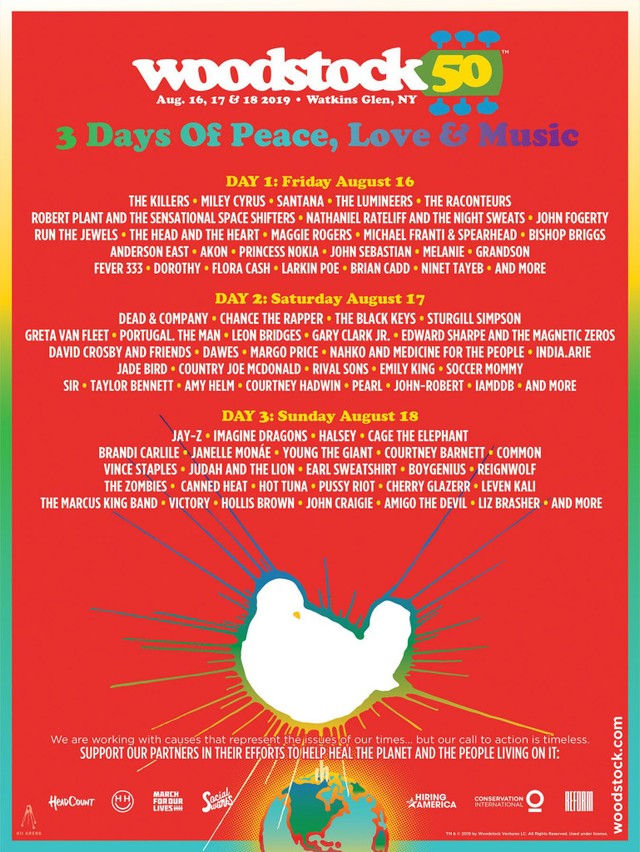 Headliners at the three-day event included The Killers, Dead and Co, The Lumineers, John Fogerty, John Sebastian, David Crosby, Canned Heat, and many more. Reps for the festival have confirmed that concerns about the capacity of the festival, site readiness, and permitting issues were among some of the reasons that led to the cancelation of the festival.
More than $30 million has been spent on the festival lineup alone and many of the artists have actually already been paid. With this being said, there are also contradicting reports that the company's organizers did not cancel the festival themselves, and rather it was the event agency they planned it through that canceled it. However, right now it seems like the festival is officially a no-go.

This is a developing story and we will update as more information becomes available. Be sure to SHARE this article with your friends and family who were planning on going to Woodstock 50!
Rumors began swirling about a Woodstock 50 cancelation just a few days ago… get some additional information from the video below: