Last week, the newest 90210 reboot (titled BH90210) premiered with 3.8 million total viewers. Despite these dominating ratings, fans of the original series have taken to social media to express how disappointed they are with the reboot. While fans were excited about reuniting with Donna, Kelly, Brandon, Brenda, David, Andrea, and Steve, they're left with more questions than ever.
"We are all playing fictional heightened versions of ourselves and everyone had a say in the show, as in this iteration we are all executive producers," Tori Spelling originally said about the reboot. No one knew what that meant, until now.
What diehard fans have to say about the '90210' reboot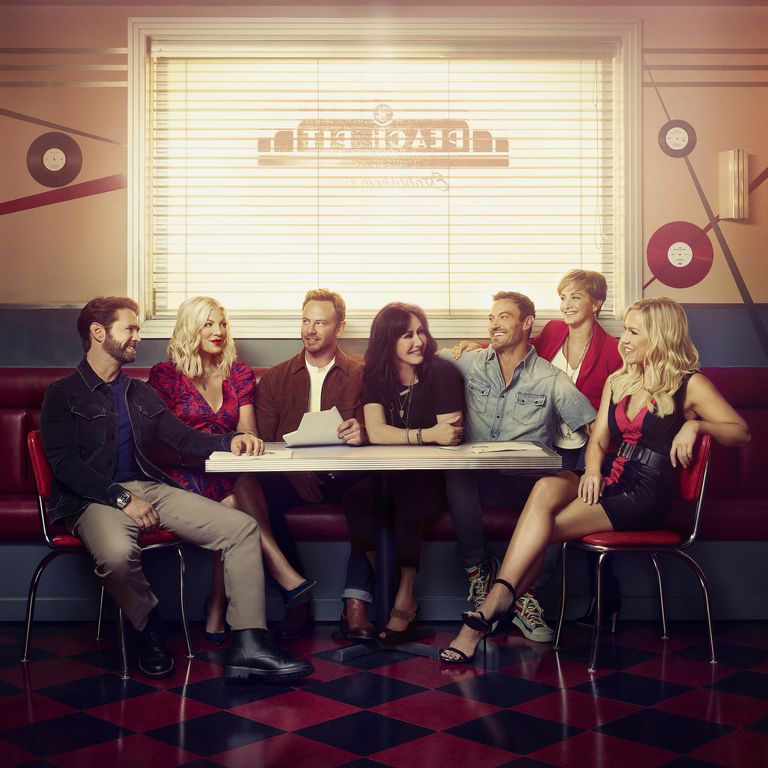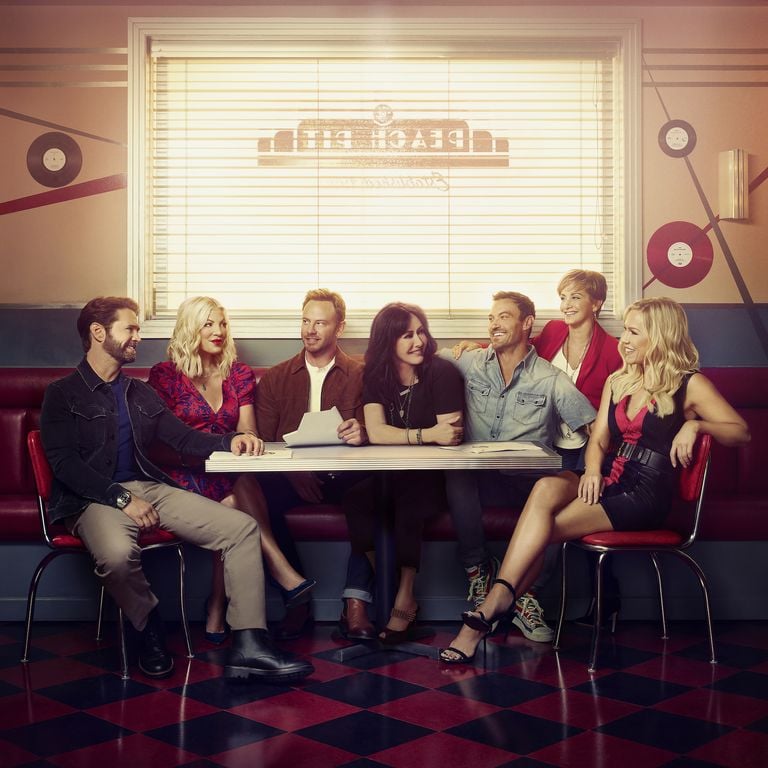 One fan says, "Wow! Way to disappoint all your fans! #90210 whose bright idea was it having the actors NOT play their character?!"
Another chimes in, "Dear @FOXTV, You really messed up this 90210 reboot. Nobody cares about their real lives. We can google that." Followed by, "This 90210 reboot format is terrible! What a horrendous concept. I'm 6 minutes in, and already want to turn it off. What a major letdown!"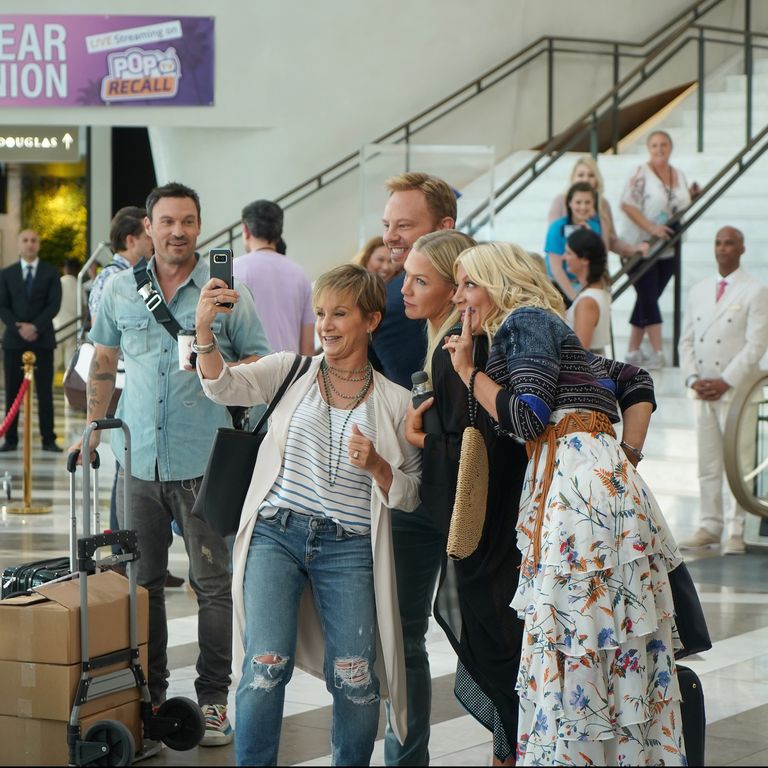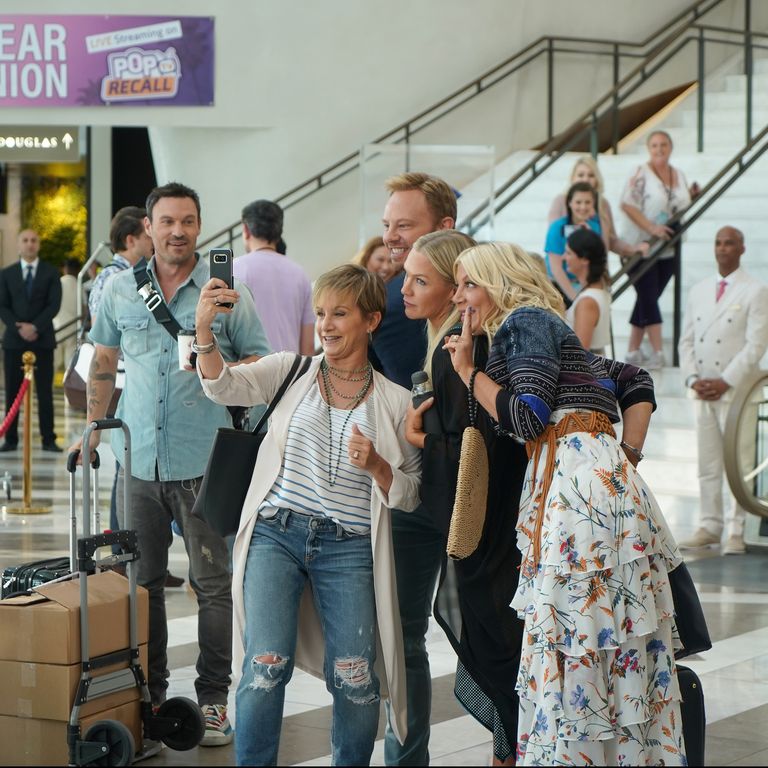 Yikes. If you couldn't already tell by the tweets, it looks like they're playing themselves in real life instead of their fictional characters. This is leaving a lot of viewers in a state of confusion. For instance, Brian Austin Green plays himself but is married to a hip-hop artist instead of his actual wife Megan Fox.
According to US Weekly, both Spelling and actress Jennie Garth say that the new show is an excuse for "everyone to make fun of themselves." So, that definitely plays into the fact that they're playing their real-life selves.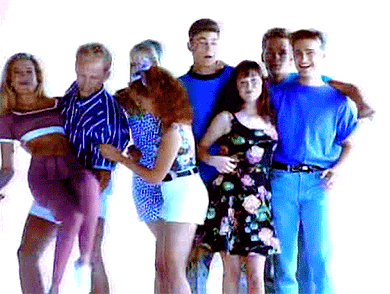 The show receives great ratings due to fans trying to figure out what's going on
The expressions of disappointment continue to roll in for the reboot. "Raise your hand if you would rather have watched re-runs of 90210 instead of the confusing mess that was aired tonight 🙋🏻," someone writes on Twitter.
Another person says, "I need someone to speak out loud what is happening in this region 90210 like are they them or are they fictional or is this all just meta and are they all an executive producer on it THIS IS MELTING MY BRAIN."
https://www.instagram.com/p/B086fnXFSah/
In the next episode, Shannen Doherty will be making her debut in the reboot. There is no telling what the ratings for that night will turn out to be. Will you be watching?