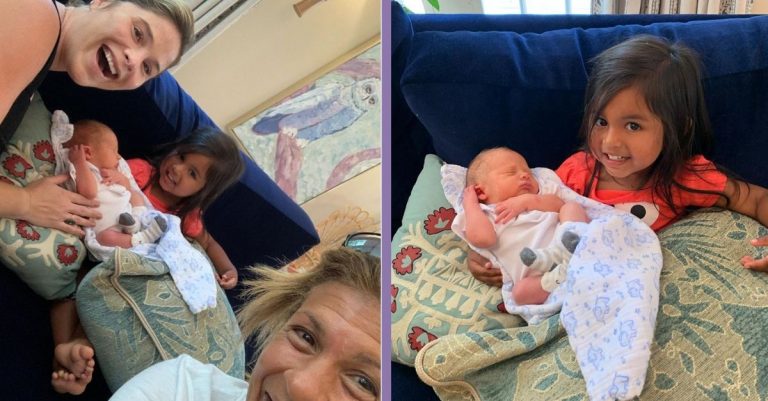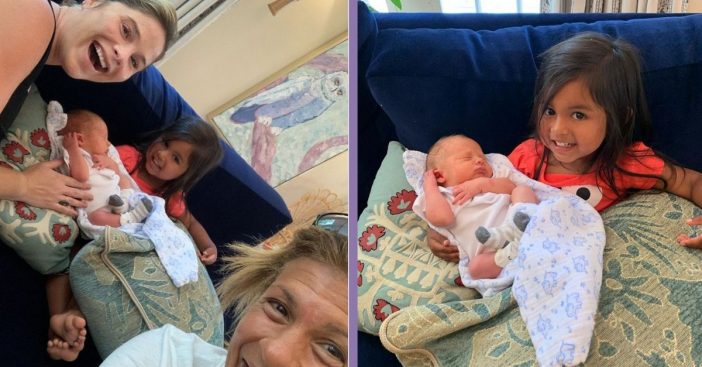 Jenna Bush Hager recently gave birth to a newborn son named Henry 'Hal' Harold. Since the original announcement that Hager was expecting her third child, her TODAY co-anchors could not have been more thrilled about the news! With Hager and her co-anchor Hoda Kotb being on maternity leave, both their children have officially met each other.
The 2-year-old, Haley Joy, is in the photo holding newborn Hal in her arms. She props him up on a couple of pillows while sitting on the couch and posing for the photo.
The adorable photo of Haley Joy holding 'Hal'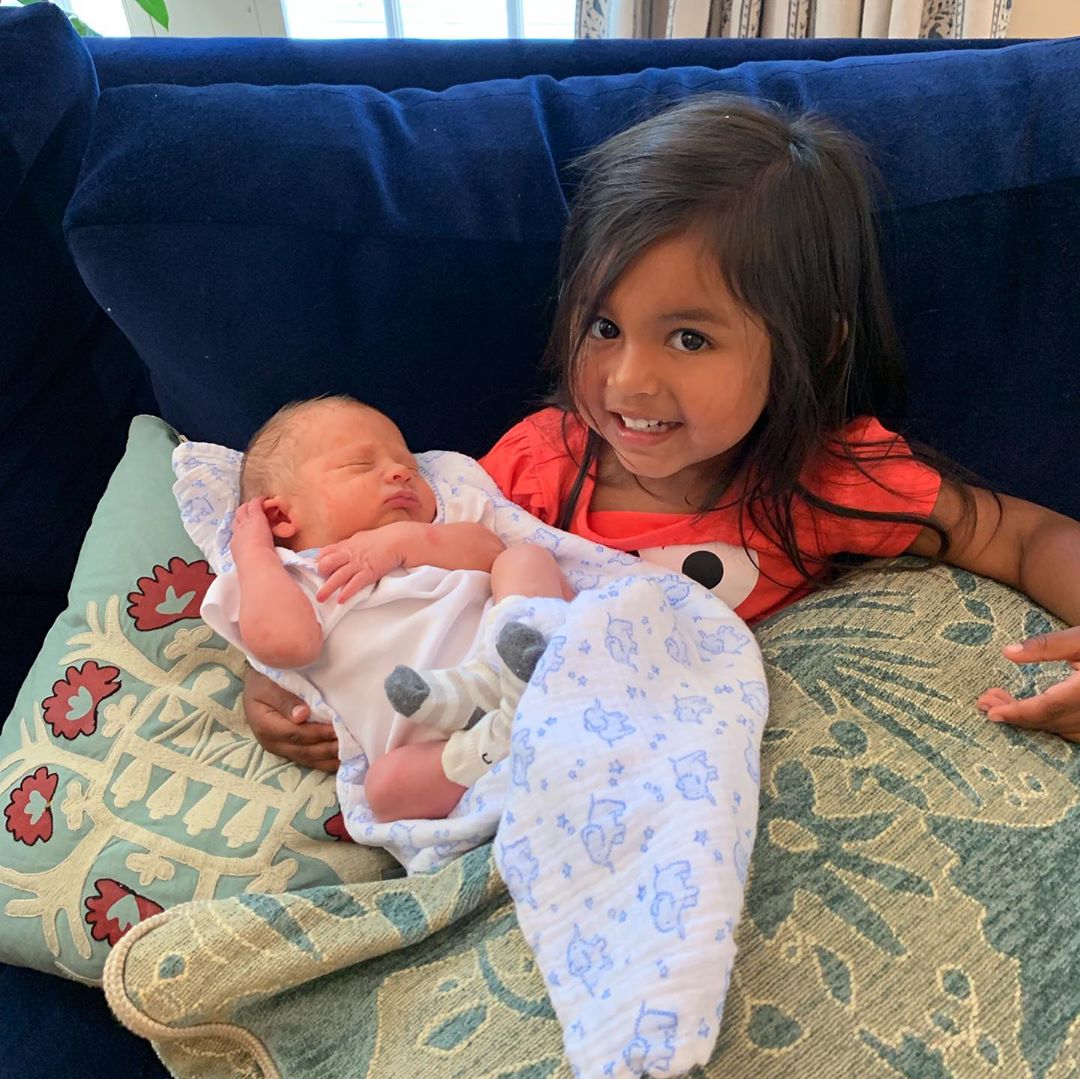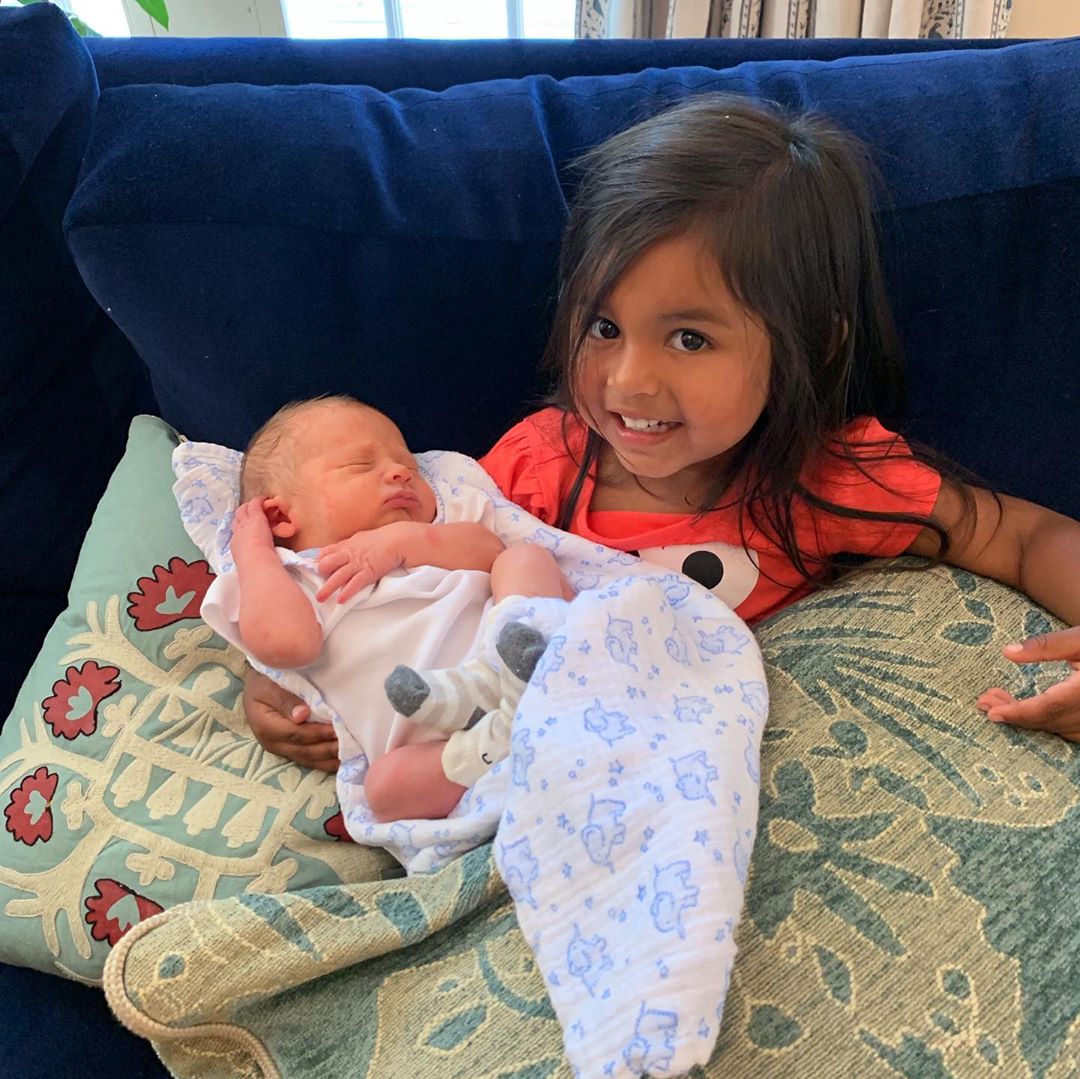 "Haley +Hal ❤️❤️," Kotb captions the adorable photo collage. Hager posts the same photos on her own Instagram account with the caption, "Look who came to visit. Swipe to see the moment my heart-melted. @hodakotb"
Many fans were quick to comment on just how adorable the photos were. "Love this and the no makeup mommas!" someone posts (based on the photo shown below). Another person says, "Just do the show from that couch. We don't even care. We have kids and toys everywhere too! JUST COME BACK TO US, PLEASE!"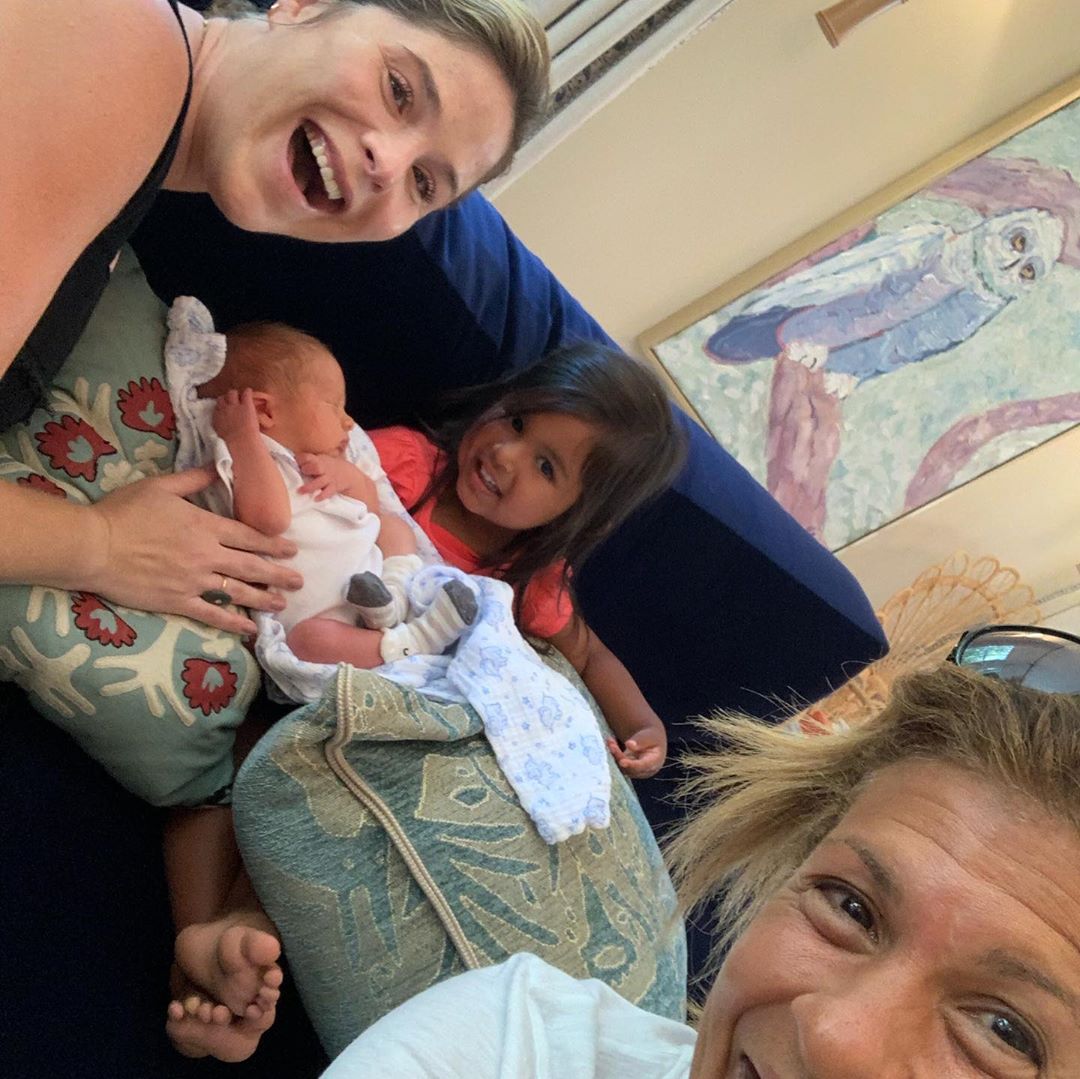 In an Instagram post, Hager announces to her fans that she has given birth to a healthy baby boy. "Welcome to the world my darling Henry Harold "Hal" Hager! Hal came into the world Friday, August 2, 2019, at 9:02 am and our life has never been sweeter," she writes.
She also explains to PEOPLE what his name is and the meaning behind it. "He is named Henry after many on his father's side including his dear dad and his paternal grandfather. Harold comes from my maternal grandfather, Pa, who I loved dearly and was unable to keep a son long enough to name."
View this post on Instagram
The whole family, especially Hager's little girls, are beyond excited
The newest addition to the family household will join big sisters, Poppy Louise and Margaret "Mila" Laura. "His sisters are thrilled to have a little brother and already nicknamed his nickname, exclaiming 'welcome to the world Hal Pal!'" Hager explains.
The whole family is obviously super excited to have another baby around to watch grow and care for!
View this post on Instagram
Take a trip back in time from when Hager announces she is pregnant to the rest of her co-anchors.