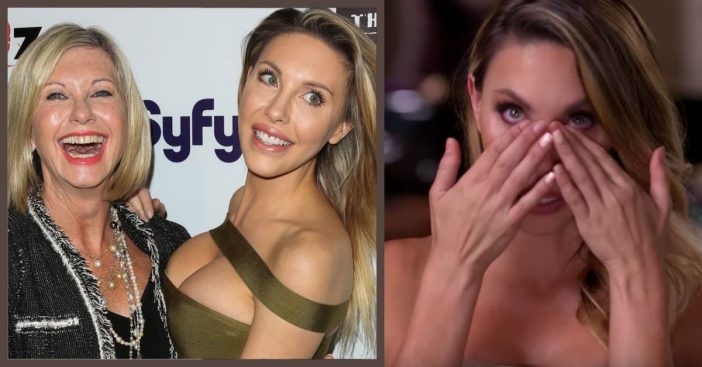 Chloe Lattanzi, Olivia Newton-John's daughter, opens up in a rare new interview about her mother's cancer battle. She sits down with 60 Minutes Australia and discusses the emotional moments she has encountered while her mom battles this disease. Chloe is in tears as she struggles to remain strong through the interview.
Despite the emotions raging through the interview, Newton-John is allegedly doing "great," as she says. She has been utilizing medical cannabis to help with the pain caused by cancer and says that "things are shrinking."
Chloe struggles to talk through tears at first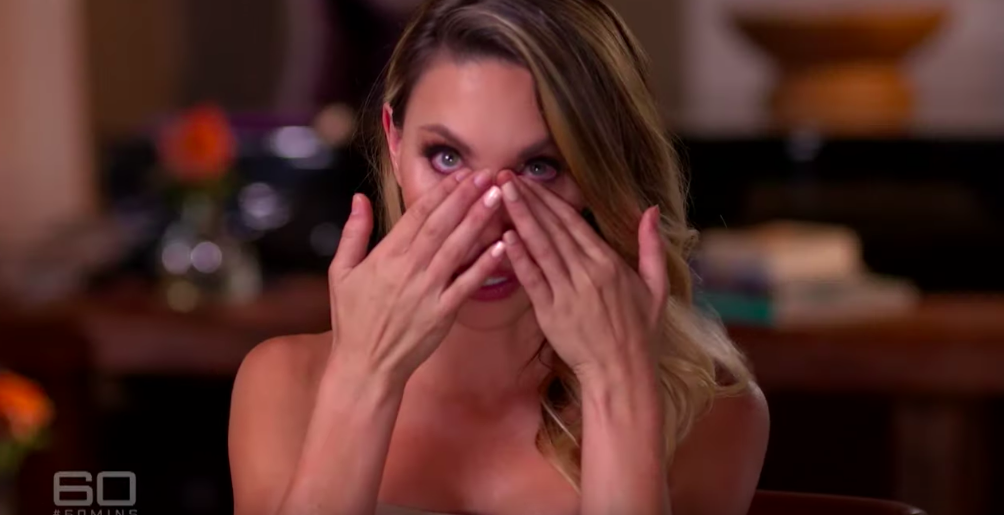 "We don't talk about [my mom's cancer]," Chloe reveals to the reporter through tears. She continues, "If she's having a day where she needs to talk about it, I'm there to listen and to always reassure. But I'll never bring it up unless she wants to."
Additionally, during the interview, Chloe reveals she did not know about her mom's first 1992 cancer battle until a classmate told her. She says it was really hard to have to find out that way. Nevertheless, "I feel for my mom, though, because imagine having to tell your daughter that. She didn't want me to have to stress."
https://www.instagram.com/p/BzCBGrBHXgQ/
Chloe has had public struggles with alcohol and substance abuse, in addition to battling anorexia. Ultimately, she says that these inner demons have helped her form a very strong bond with her mother. "Her illness helped me heal my illness," she says.
"I knew I needed to be — I wanted to be — bright and happy and available and around for my mom when she was struggling with this … There's no more running away anymore from your pain. Deal with it. She needs you. I feel like I've just become a much better person."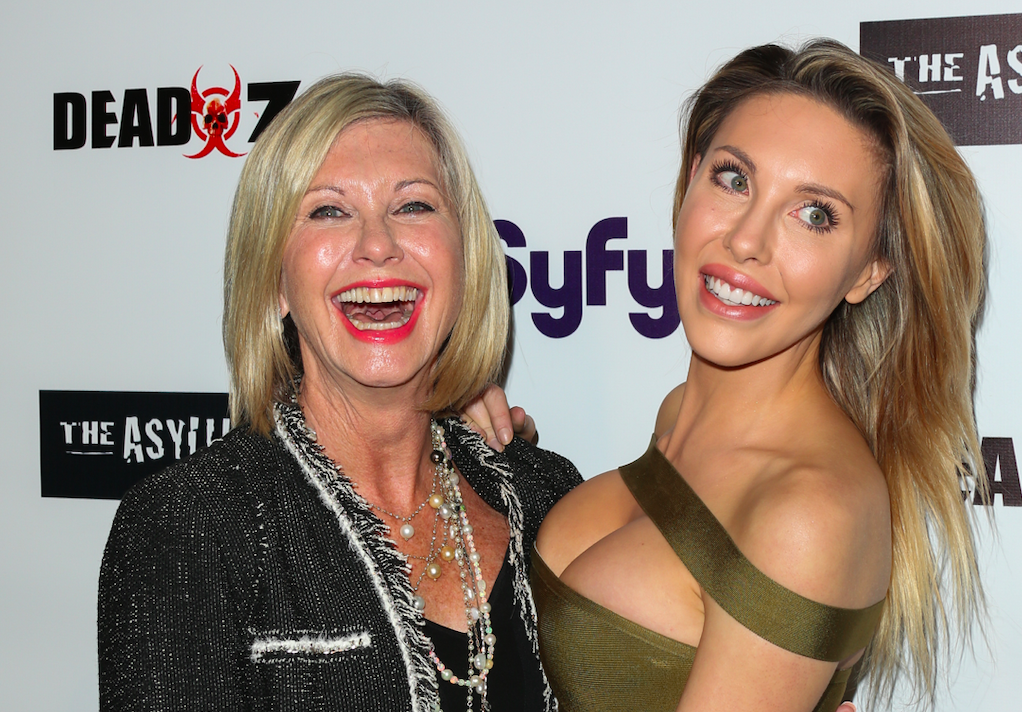 Newton-John has nothing but good things to say about her daughter and her very obvious strength through life's challenges. "I've seen a huge change and growth in her," Newton-John says about Chloe.
"She's just the most beautiful being, and has a huge heart and great compassion and understanding … She's my daughter, and she's part of me, and I know that she gets affected. But she's very strong, and she doesn't really show me that."