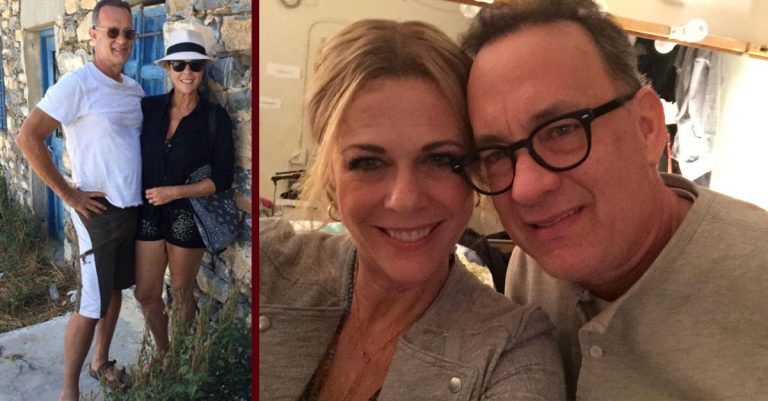 Tom Hanks is definitely an actor on the top of the entertainment food chain. Not only for his incredible roles spanning decades of hit films… but because his personality is beyond likable – he's a solid guy.
So, we assume that he enters a marriage that is just as candid and warm as he is. Well, he did. He's been with his wife and fellow actor Rita Wilson for nearly 3 decades after falling in love on the set of the 1985 comedy Volunteers and marrying in 1988. But when asked about on the red carpet about his wonderful, 30-year-long marriage, Mr. Hanks had an answer that is simply "untouchable."
The couple has been going strong after 30 years of marriage
"When we first looked at each other there was definitely a kind of a, 'Hey, this is the place!' I felt that anyway," Hanks tells Entertainment Tonight. "I think the end result is that
we got married for all the right reasons
."
.@tomhanks I'm as in love with you today as I ever have been. More. #tbt pic.twitter.com/wT0N2nj77b

— Rita Wilson (@RitaWilson) April 10, 2015
Elaborating further on the right reasons, he said, "We just like each other. You start there."
.@tomhanks came for a surprise backstage visit pic.twitter.com/EC1DLwla8C

— Rita Wilson (@RitaWilson) March 8, 2015
"Life is one thing after another and it's actually more pleasant to be able to go home with someone you like to spend time with in order to get with it," he says.
When asked about their marriage by US Weekly, he had additional answers. "We got married, we committed to each other, we love each other and we work hard at our relationship… Not only do we love each other, we really like each other, and we like being together, and we support each other and we keep the communication channels open. That's always important."
https://www.instagram.com/p/BwfH_t5nqWs/?utm_source=ig_embed
Wilson also opens up about life with her husband. They are always there to support one another through the good times and the bad times because that's what marriage is truly about. Wilson reveals that their "support" for one another also includes occasional foot rubs. "He always gives me back and foot rubs. He's just cool," Wilson says adorably to PEOPLE.
One of the "hard times" in their relationship includes the time where Wilson was diagnosed with breast cancer in 2015. Thankfully, they catch it early and she's able to undergo treatment. Hanks was, unsurprisingly, there for her every step of the way.
https://www.instagram.com/p/BiNVh-UBZdE/
The summation of their untouchable marriage. Tom Hanks and Rita Wilson got married for all the right reasons… and within that, they truly like each other. It's a lesson we can all learn from!