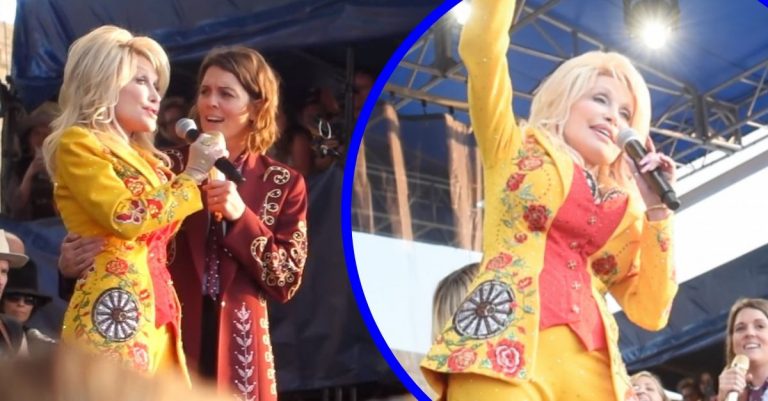 This year's Newport Folk Festival, taking place in Newport, RI, highlights women in the industry for sure. The guest of honor at the 2019 festival was none other than country icon Dolly Parton. Groups and artists at the festival consist of Amanda Shires, Maren Morris, Natalie Hemby, and Brandi Carlile, country music group the Highwomen.
When Dolly Parton was introduced to the crowd, she said in classic Parton style, "Me and Rhode Island have a lot in common. We're little, but we're loud, and we do big things!"
The Newport Folk Festival was full of anecdotes and stunning renditions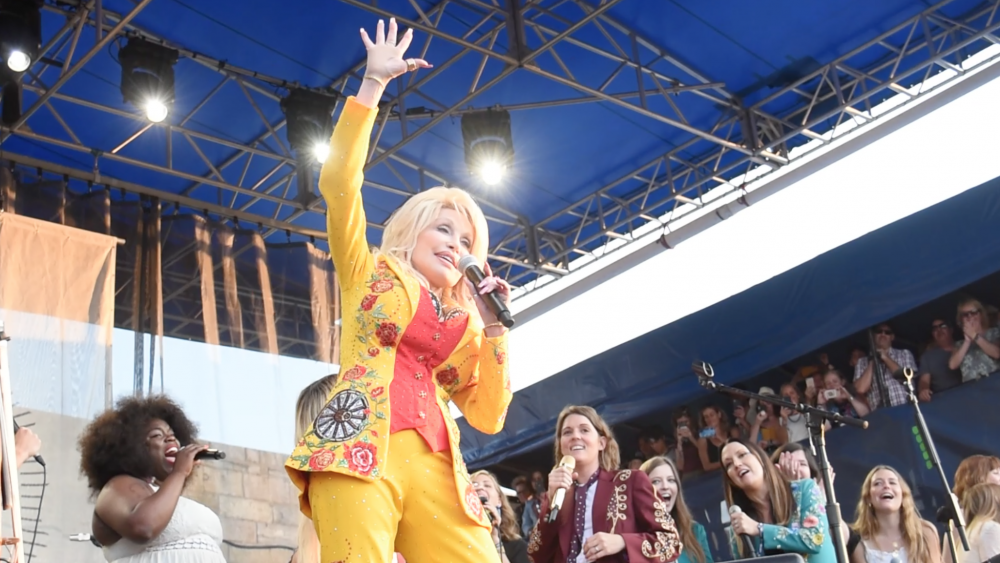 Accompanying Parton was the incredible Linda Perry, who introduced Parton as an "incomparable unicorn legend." Perry helps Parton lead into her 1991 ballad, "Eagle When She Flies." Following the tune, the band begins to play "Just Because I'm a Woman" after an anecdote from Parton. She's a great storyteller!
The story leading into "Just Because I'm a Woman" comes after Parton recalls her awkward wedding night with husband, Carl Dean. "When you boys want to get married, you want us women to be pure as snow… and sometimes we're not!"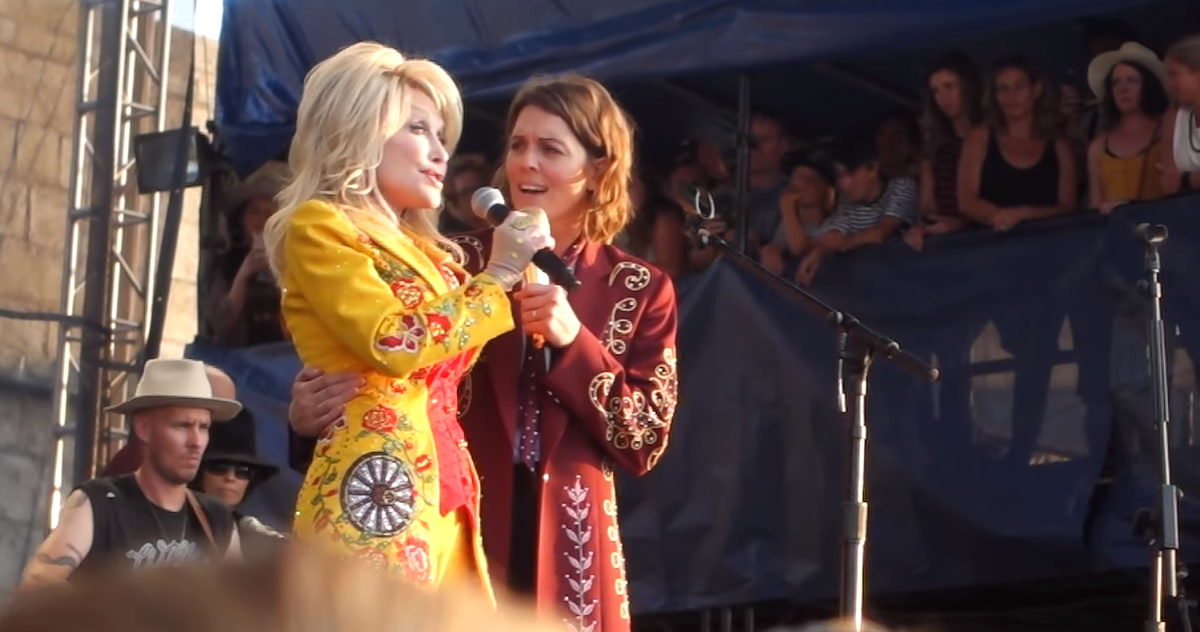 Parton reveals the real meaning behind one of her biggest hits
Parton and singer Brandi Carlile take the stage together for a rendition of the 1974 hit "I Will Always Love You." Following that, Parton tells a story about the real woman behind her hit song "Jolene," which she sang joined by the Highwomen. There were multiple reasons behind the hit, but Parton does confirm that there was a redheaded bank teller who would often flirt with her husband, Carl.
"I told him, 'I know you work in [the] asphalt [business]," said Parton. "But it'll be your ass and your fault' if I leave!" Parton tells the audience in a story.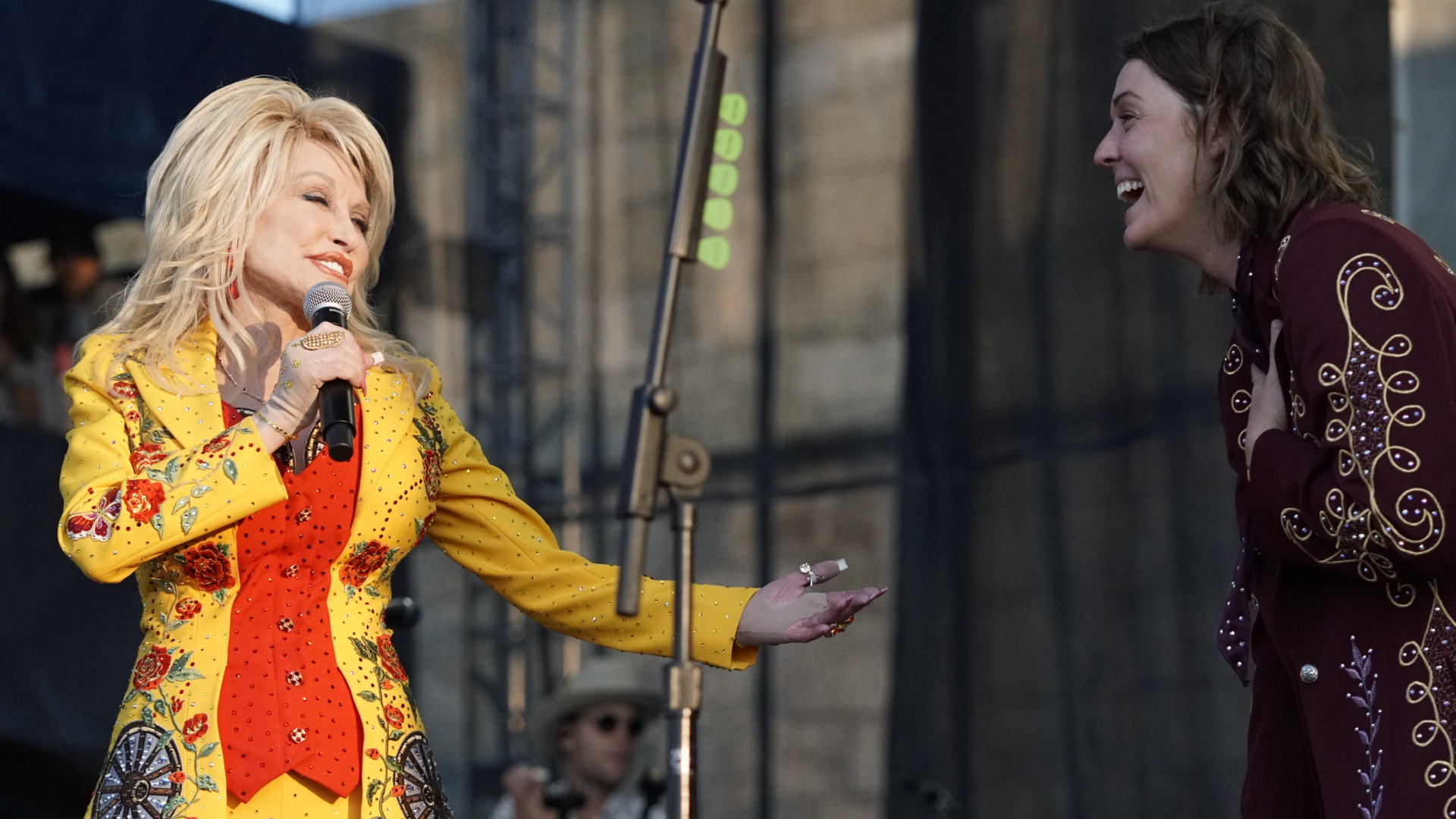 It was truly a setlist to remember, and Parton was easily the star of the show for the Newport Folk Festival. The show was billed as "♀♀♀♀: The Collaboration." Take a look at the full setlist of acts below, provided by Rolling Stone.
Courtney Marie Andrews, Lake Street Dive, Candy Carpenter and Molly Tuttle, "Big Yellow Taxi" (Joni Mitchell cover)
Yola and the First Ladies of Bluegrass, "Sisters Are Doin' It for Themselves" (Aretha Franklin and The Eurythmics cover)
Amy Ray and Lucy Dacus, "Go"
Sheryl Crow and Maren Morris, "If It Makes You Happy"
Sheryl Crow, Yola and Maggie Rogers, "Strong Enough"
Linda Perry, Jade Bird and Highwomen, "What's Up?"
Judy Collins and Brandi Carlile, "Both Sides Now"
The Highwomen, Sheryl Crow and Yola, "Highwaywoman"
Dolly Parton and The Highwomen, "Eagle When She Flies"
The Highwomen and Dolly Parton, "Just Because I'm a Woman"
Dolly Parton and Brandi Carlile, "I Will Always Love You"
Dolly Parton and The Highwomen, "Jolene"
The Collaboration, "9 to 5"