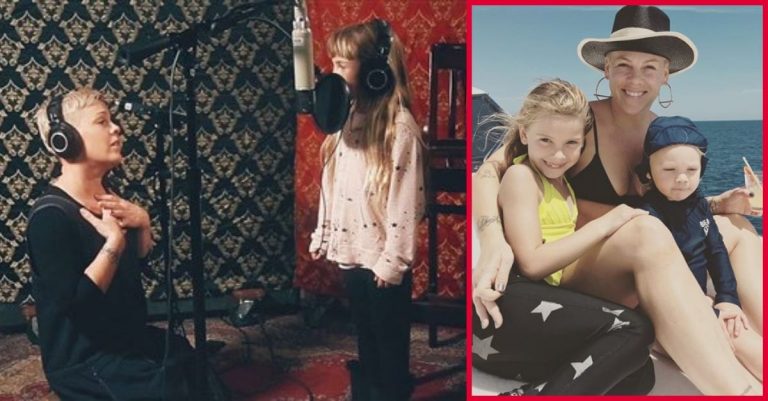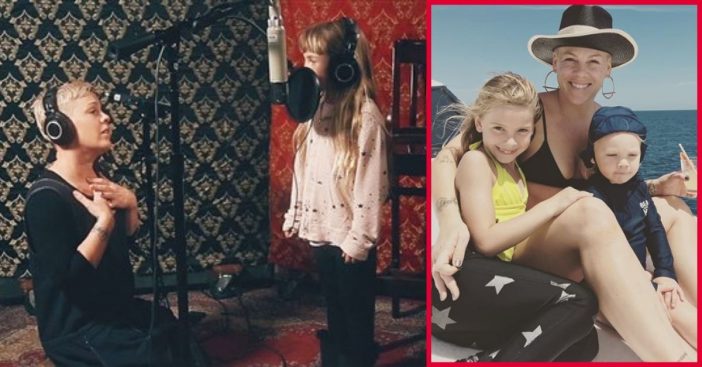 Singer Pink and her daughter, Willow Sage, have finally teamed up in the recording studio! And even better, it's been documented for all of us to see. The two have been recording songs for The Greatest Showman – Reimagined, which is a new companion album to The Greatest Showman. The two decide to sing "A Million Dreams," sung in the film by Hugh Jackman.
Pink took on belting the original song while Willow took on the sweet, soft-spoken vocals of the reprise. It was a perfect match! As Willow sings, her musician mom guides her through the motions. She's sure to give her daughter a big thumbs up!
The video is absolutely heartwarming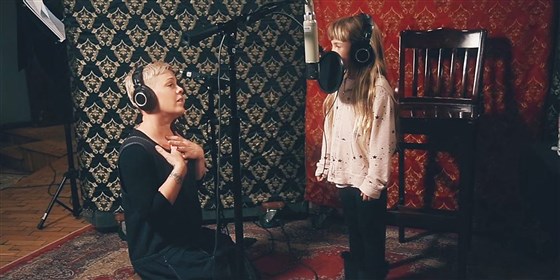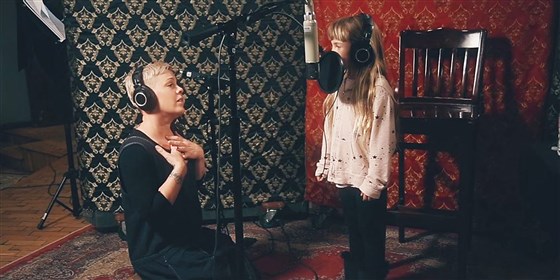 The video also showcases Pink's inner thoughts about the recording process with her daughter. She speaks to the musical's Academy Award-winning songwriters, Benj Pasek and Justin Paul.
"I grew up listening to 'Annie,' and no one has done this for me, for my heart since I was a little girl," she explains. "And to have her finally have something like this … You made our favorite movie ever."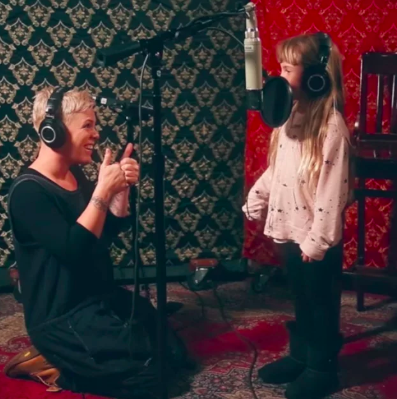 As previously mentioned, the two were recording a song for The Greatest Showman – Reimagined. The album features several other amazing artists and groups. These include Kelly Clarkson, Sara Bareilles, the Zac Brown Band, Pentatonix, and more.
The album will be officially available to purchase and download on November 16th, 2019. Until then, be sure to watch the sneak preview footage we have of Pink and her daughter singing below! It is incredibly heartwarming.
Did you absolutely love this video of Pink and her daughter singing together?