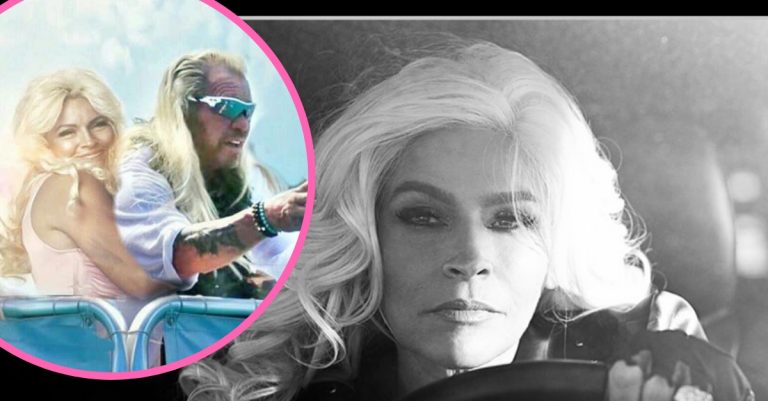 Beth Chapman, star of 'Dog The Bounty Hunter', passed away last month after a battle with throat cancer. 

Her family held a service in Hawaii two weeks ago, and today will be the Colorado funeral service.

Fans are invited to attend in person or watch the funeral live on WGNAmerica.com or on Facebook. 
Sadly, Beth Chapman passed away last month after battling throat cancer. She was the wife of Duane "Dog" Chapman and starred on the show Dog The Bounty Hunter. Her funeral is being held today, July 13, 2019, in Colorado. Duane has announced that the funeral will be open to the public and it will be available to watch live online.
This truly means a lot to her fans. Duane announced the details of her funeral services on social media, hoping fans would come and pay their respects. His first post read, "Love you all and thank you very much for the support you have been giving for Beth. We have tentatively scheduled July 13 in Denver to tuck her in, tell her goodnight, for she sleepeth. More details will follow… time, place, etc."
Learn more about the funeral service details here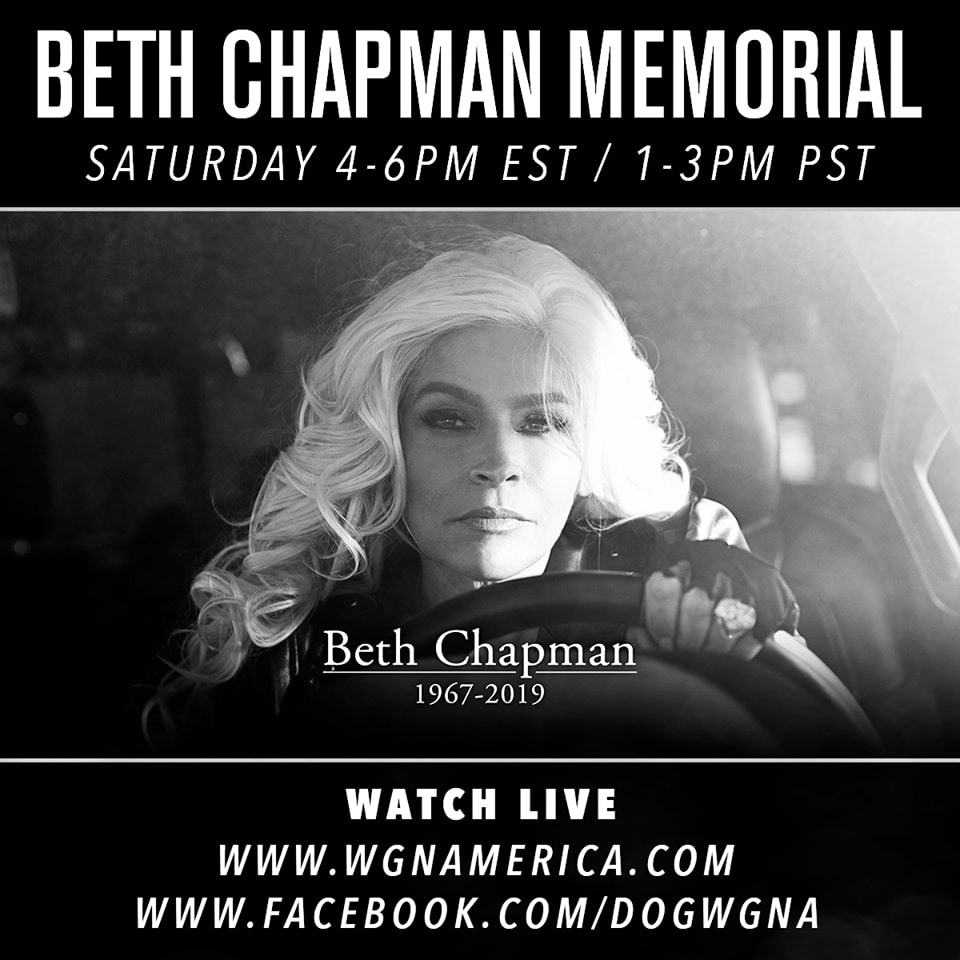 He then shared the details, "Heritage Christian Center, 14401 E. Exposition Avenue, Aurora, Colorado 80012 – Doors open at 1:00 Service starts at 2:00." The funeral services will be live streamed on WGNAmerica.com, the network that produced Dog The Bounty Hunter and will be available on Dog's Most Wanted Facebook page. Dog's Most Wanted was the show the couple was currently working on.
July 13, 2019 –
Heritage Christian Center
14401 E. Exposition Avenue
Aurora, Colorado 80012 – Doors open at 1:00 Service starts at 2:00 pic.twitter.com/Htw4SKxDDl

— Duane Dog Chapman (@DogBountyHunter) July 1, 2019
Duane also shared a beautiful yet heartbreaking photo with his announcement. It shows Duane tossing flowers as Beth hugs him. The photo of Beth was edited to add pink angel wings and she looks as gorgeous as ever. The photo reads "Goodbye (for now)." How sweet is that?
Beautiful service God bless the family ♡♡♡ #alohaoemrsdog pic.twitter.com/KVKXtokGBZ

— Stephanie Rice (@Stephan67797198) June 30, 2019
Duane and Beth had two homes, one in Colorado and one in Hawaii. The funeral services will be held in both states because this was Beth's request. The Hawaii funeral was held two weeks ago in Honolulu. According to USA Today, for instance, "attendees were asked to bring 'ocean-friendly loose flowers' rather than traditional leis, because 'the strings can be harmful to ocean life.' Beth's loved ones also paddled out into the water as part of another Hawaiian funeral tradition."
https://www.instagram.com/p/BxapiKBF2KL/
In addition, Andrew Brettler, their family lawyer released a statement. He said, "'Oe means 'you' in Hawaiian. It is customary to say 'Aloha 'oe', especially when saying farewell. There is a song by the same name which Hawaiians often sing at the end of a party, funerals, or when people are leaving the islands."
In conclusion, we are still so sad to hear of Beth's passing here at DYR.