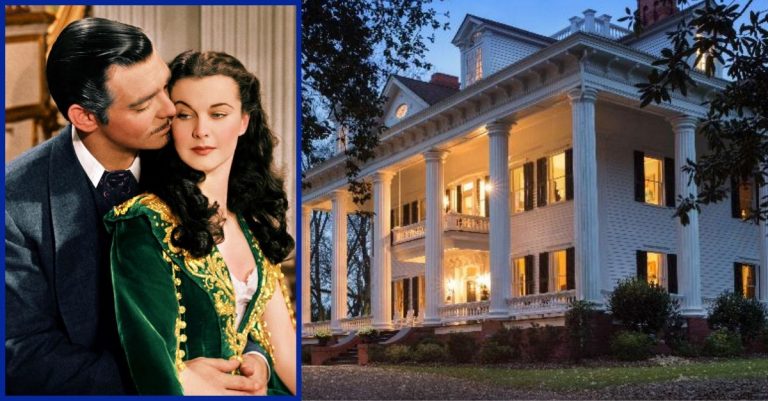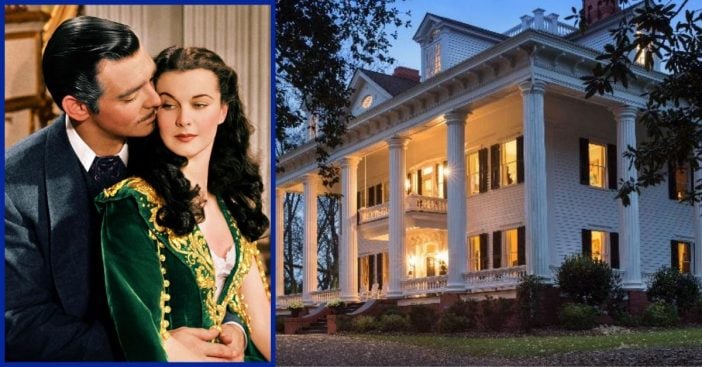 The Gone with the Wind mansion is now up for auction starting at $1M.

Renovations for the mansion total up to $2M and it definitely pays off! The home is absolutely beautiful.

See the photos here.
Did you know that you could be the new owner of the mansion from Gone with the Wind? Following a $2 million renovation, the house is now up for auction in Georgia, starting at $1 million. The actual description of the Twelve Oaks Bed and Breakfast house on TopTenRealEstateDeals.com says:
"When Selznick International Pictures purchased the film rights to the book in 1939, Mitchell had no interest in being involved in the production except for doing one thing: She came across a photograph of an 1836 plantation-style house in the Atlanta Journal, cut it out and mailed it to David Selznick with notations that it was identical to the house that she envisioned for the book's character Ashley Wilkes."
This mansion is absolutely stunning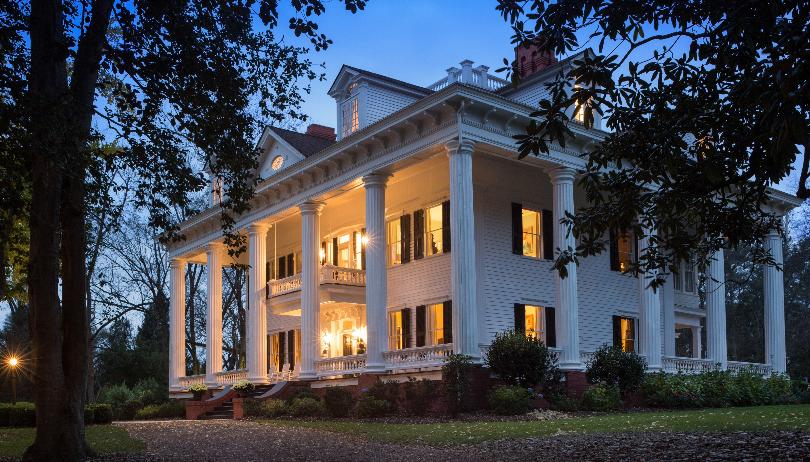 The home is a 10,000-square-foot mansion that also has a lot of modern-day amenities to go along with it. It also comes with 11-foot ceilings, hardwood floors, 12 bedrooms, 13 baths, and 12 fireplaces. A nice mix of retro with modern!
Upon walking in, you're automatically greeted with a beautiful chandelier and dark hardwood flooring. Gorgeous!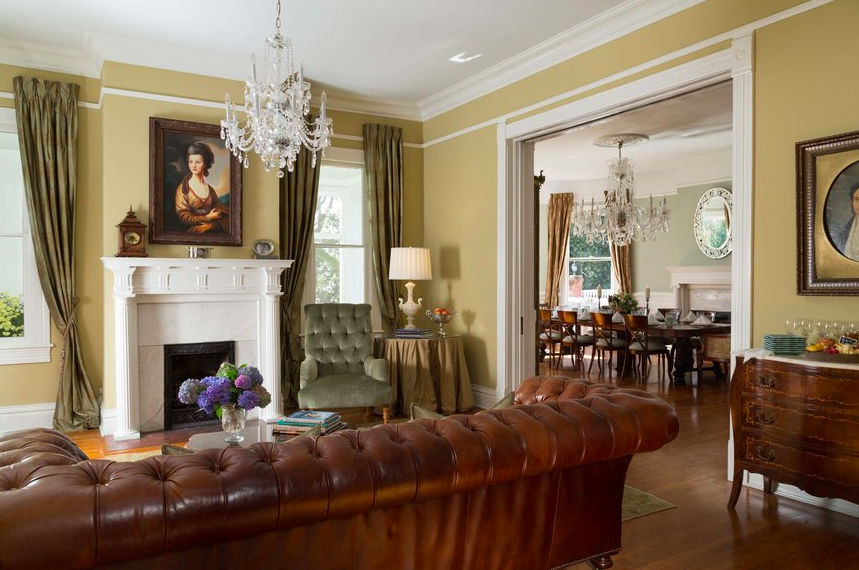 This is just one of the many lounge areas. It looks very vintage with these particular portraits on the walls of people who came before us. Of course, there are more stunning chandeliers to complete the quaint feeling of the home!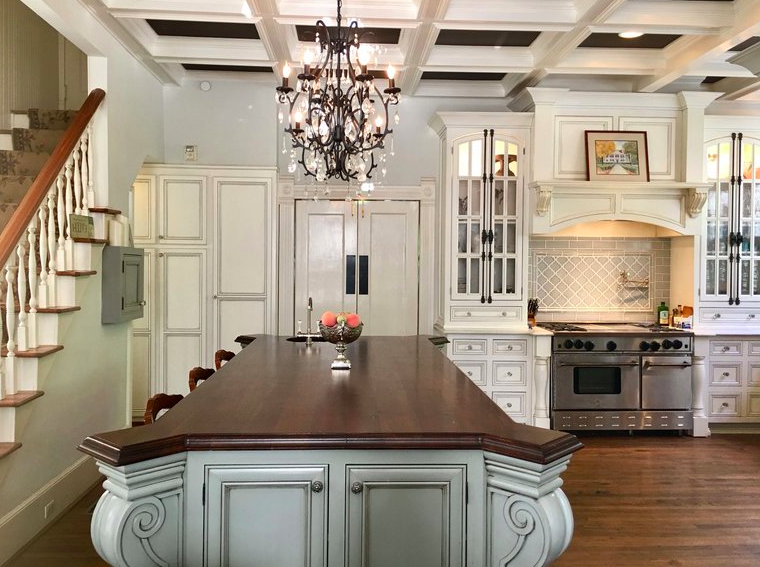 What a gorgeous kitchen! The hardwood of this island really complements the additional hardwood flooring. The kitchen comes with full amenities and, from what it looks like, a nice place to sit at the island, too!
Read onto the NEXT page to see the master bedroom and balcony… Gorgeous!