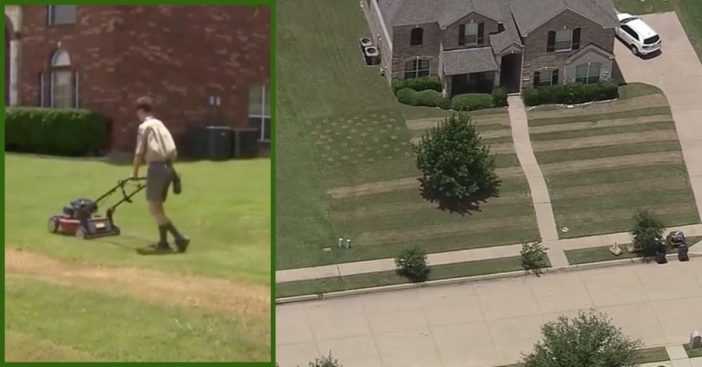 Cameron James, who is 17, mows an American flag pattern into his yard to pay tribute to his friend who died while in the Army recently.

He also did it to show his patriotism for the 4th of July holiday.

Cameron says it took four hours to complete the whole pattern.
One Texas teenager's photo has gone viral. He mowed an American flag into his yard to honor their fallen soldier friend. Cameron James, 17, is responsible for the patriotic pattern making its way onto his lawn. The teenager says his friend, a soldier, was killed last week in Arizona.
Cameron used a weed eater to carve 50 stars in the top left of his flag design. "Our mower has different settings, so I just changed the settings so the grass would be different lengths for the stripes," he explains. He also says it took him about four hours to complete, but that it was worth it.
The inspiration behind the American flag pattern
In addition to paying tribute to his fallen friend, he also did it to show his patriotism for the upcoming 4th of July holiday.
"Last year, my dad wanted me to do this to celebrate Fourth of July and then this year just like last week one of my best friends from scouting died in the Army," Cameron says. "He was just a role model for me so I wanted to make sure he was missed by even the people who didn't know him."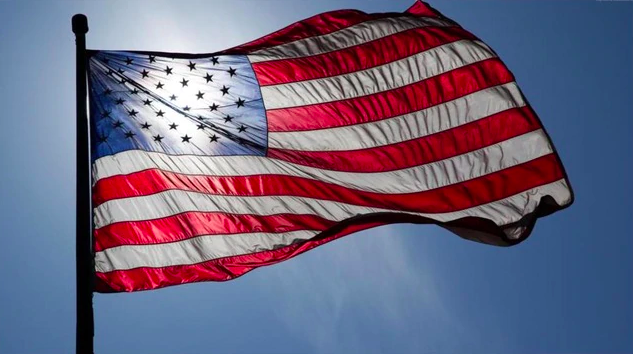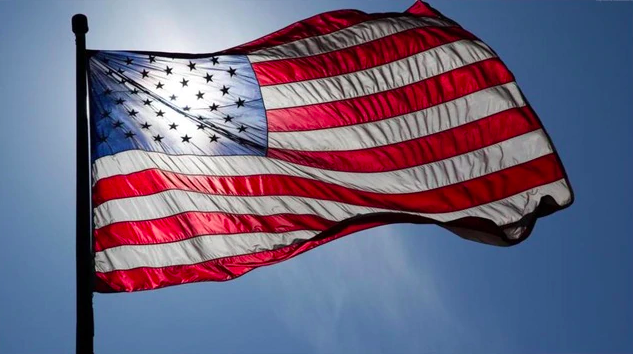 What an absolutely beautiful way to honor a soldier and fallen friend, and also to celebrate the 4th of July! Take a look at the video below. It shows a sky-view of the American flag pattern in the yard, and also features snippets of an interview with Cameron.
The 4th of July is here, everyone!